Terry Crews Reveals He Was Sexually Assaulted By A Hollywood Executive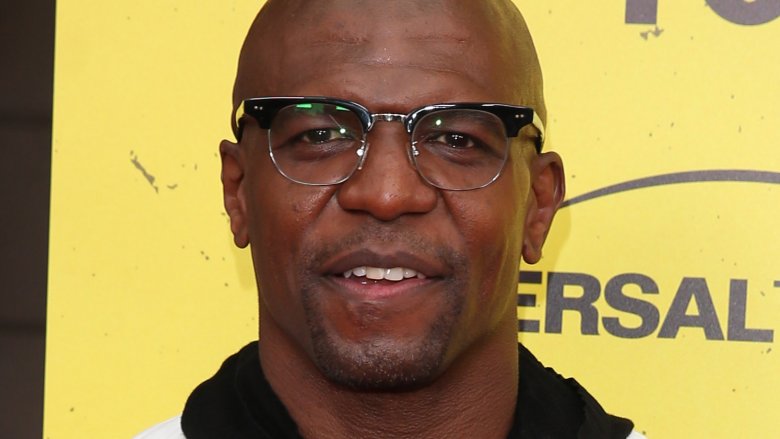 Getty Images
Terry Crews is breaking his silence.
The Brooklyn Nine-Nine star took to Twitter on Tuesday, Oct. 10, 2017 to detail sexual assault allegations against an unnamed "Hollywood executive," following those recently made against famed Hollywood producer Harvey Weinstein. 
"This whole thing with Harvey Weinstein is giving me PTSD. Why? Because this kind of thing happened to ME," Crews began. He explained, "My wife n I were at a Hollywood function last year n a high level Hollywood executive came over 2 me and groped my privates."
"Jumping back I said What are you doing?! My wife saw everything n we looked at him like he was crazy. He just grinned like a jerk," he continued. "I was going to kick his a** right then — but I thought twice about how the whole thing would appear," he wrote, adding, "'240 lbs. Black Man stomps out Hollywood Honcho' would be the headline the next day."
"Only I probably wouldn't have been able to read it because I WOULD HAVE BEEN IN JAIL. So we left," Crews noted.
Crews reached out to the person's colleagues the next day and later received an apology but no explanation. "I decided not 2 take it further becuz I didn't want 2b ostracized — par 4 the course when the predator has power n influence," he wrote. 
"I let it go. And I understand why many women who this happens to let it go," Crews stated. He elaborated, "Who's going 2 believe you? ( few) What r the repercussions?(many) Do u want 2 work again? (Yes) R you prepared 2b ostracized? (No)."
"But Harvey Weinstein is not the only perpetrator," the actor concluded. He told his followers, "Hollywood is not the only business we're this happens, and to the casualties of this behavior — you are not alone."
As Nicki Swift previously reported, Weinstein was fired from his company just days after The New York Times published a shocking exposé detailing three decades of sexual abuse against actresses in Hollywood. Several have come forward accusing the disgraced media mogul of sexual misconduct, including Ashley Judd, Rose McGowan, Gwyneth Paltrow, and Angelina Jolie. He has since been accused of rape. 
Weinstein's wife, Georgina Chapman, recently left him amid the scandal, and he is said to have left the country to seek treatment for sex addiction in Europe.