Why Meghan And Harry Won't Be Going Back To England Anytime Soon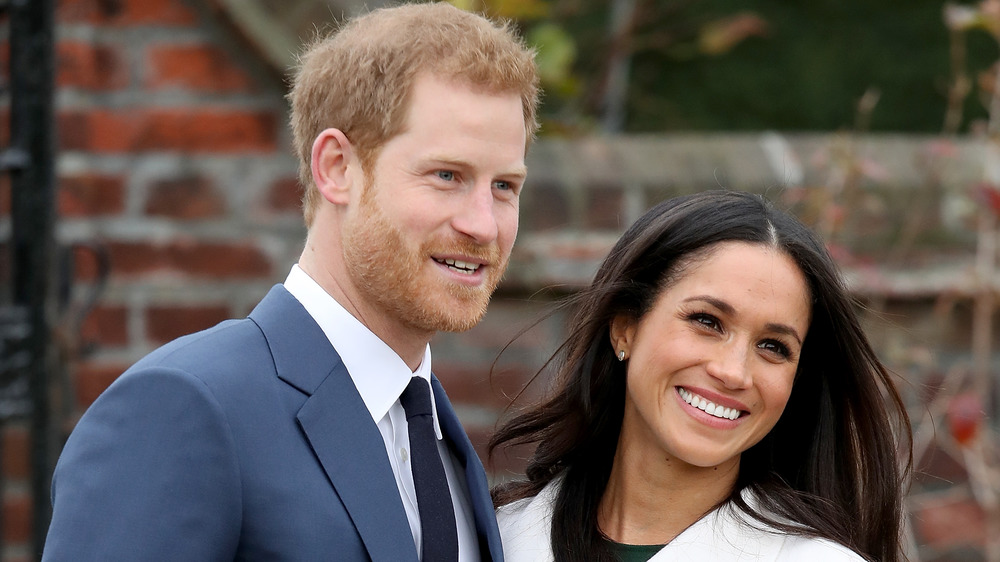 Chris Jackson/Getty Images
When Prince Harry and Meghan Markle decided to step back from their duties as senior members of the British royal family, the choice came along with plenty of changes. The changes included leaving the U.K. behind and enjoying a new life in a new home in a new area. Although the couple and their son, Archie, temporarily stayed in a massive Canadian mansion, they eventually moved closer to Los Angeles where they settled down in California's Santa Barbara area.
While Harry and Meghan's plan originally involved them splitting their time between U.K. and the United States, they haven't been back to the U.K. as much as expected for one particular reason: COVID-19. "Meghan and Harry have not abandoned their plan to spend time in the U.K. it's just that world events have made staying in one place the best choice for now," a source told HollywoodLife in January 2021. 
The pair's decision to stay where they are makes sense in light of the fact that, according to the BBC, "England's third national lockdown legally [came] into force" the same month that the source opened up about the royals. That means that even if Harry and Meghan wanted to return to the U.K., they likely wouldn't be able to. However, there are also plenty of other (more personal) reasons why Harry and Meghan won't be returning to England anytime soon.
Harry and Meghan are happy right where they are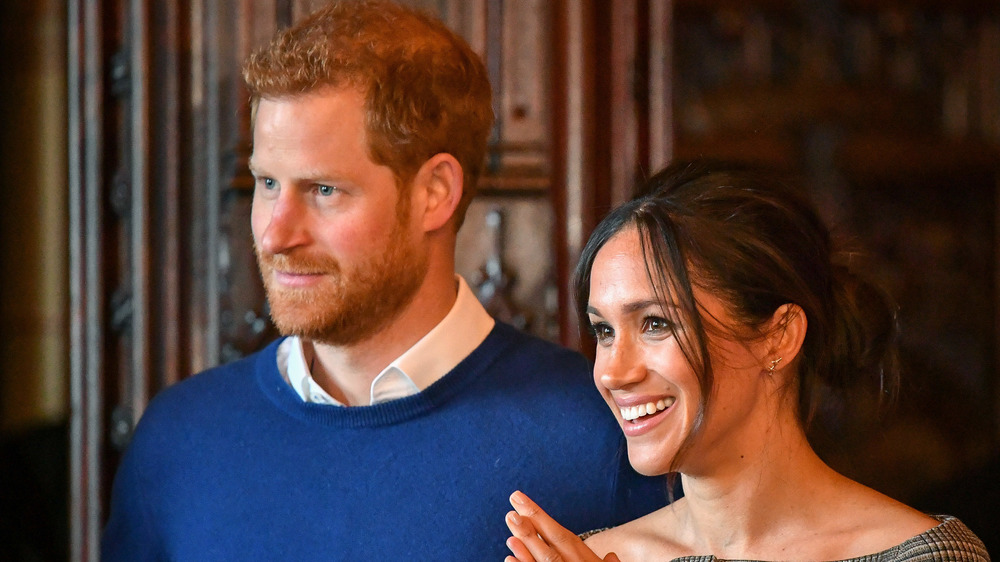 Wpa Pool/Getty Images
Being able to visit family in other countries isn't the best idea — or even legal in many cases — during an international health crisis. However, "once the pandemic is well handled [Prince Harry and Meghan Markle] will definitely be going back to spend some quality time" in the U.K., a source told HollywoodLife in January 2021. Yet, the insider also noted that "they are very happy that they made the move to Santa Barbara. As tough as the year has been, they have not wavered on their decision."
There are a number of reasons the royals are loving their life in California. "Now that they're free to make their own decisions, they've been able to accomplish so much, and they have a lot more in the works," the source explained. While the pair have certainly been locking down deals, "[t]heir goal is to be a force for good in this world, and they are making very strategic choices to accomplish that, and being private citizens does make it easier."
The Duchess of Sussex "is also elated to be able to have so much time with her mom," Doria Ragland. Noting that Meghan had spent years away from her mother due to both work and marriage, now "having all this time with her has been very meaningful and so good for her soul." Beyond that, "having her mom's help with Archie, watching her bond with him, it's priceless and definitely a huge plus to living in California."