Does Harry Styles Have A Higher Net Worth Than Zayn Malik?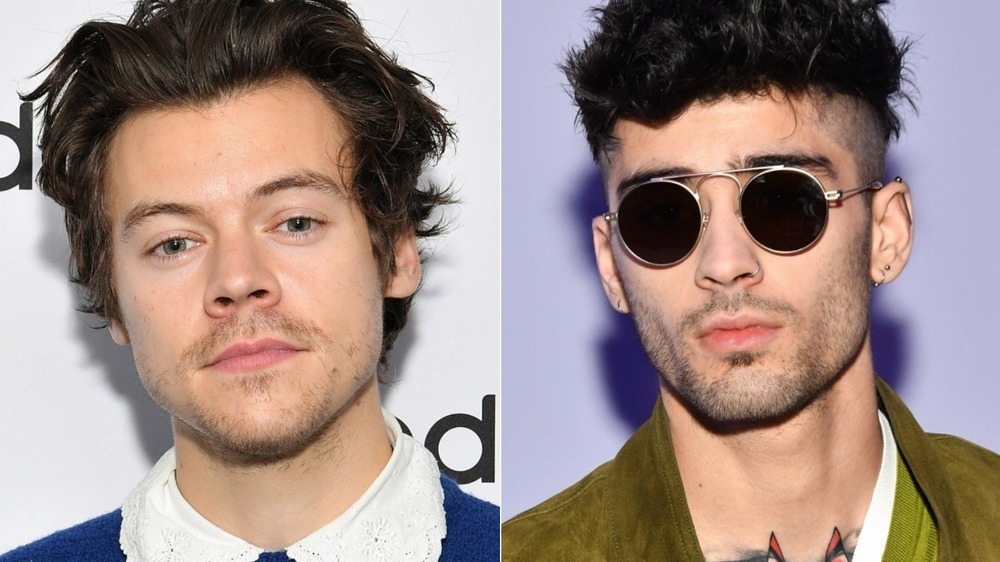 Dia Dipasupil, Dia Dipasupil/Getty Images
Singers Harry Styles and Zayn Malik got their launch into pop stardom together as groupmates in the boy band One Direction. However, the two haven't worked together since Zayn was the first to go solo in March 2015, Billboard reported. Styles and Malik joined the group with Liam Payne, Louis Tomlinson, and Niall Horan, forming on the Season 7 of The X Factor. The two British pop stars have had the most successful solo careers out of the bunch since the group disbanded in August 2015 after five years together, as noted by the British radio station Heart.
One year after leaving the group, Malik hit #1 on the Billboard 200 Albums Chart with his debut album Mind of Mine. He appeared to solidify his solo reign on the pop charts with his Taylor Swift collaboration "I Don't Wanna Live Forever," which was featured on the Fifty Shades Darker soundtrack. But his long-awaited second album, Icarus Falls, sold far lower units than his first album after its December 2018 release, per Junkee. As for Styles, he waited a year after the 1D split before releasing his debut single, "Sign of the Times," a track off his self-titled album. After going number one with his album debut, he received praise for his 2019 second solo album, Fine Line that produced his first #1 single, "Watermelon Sugar."
Now that we've recapped Malik and Styles' respective careers, let's take a look at who has a higher net worth.
Harry Styles reigns supreme over Zayn Malik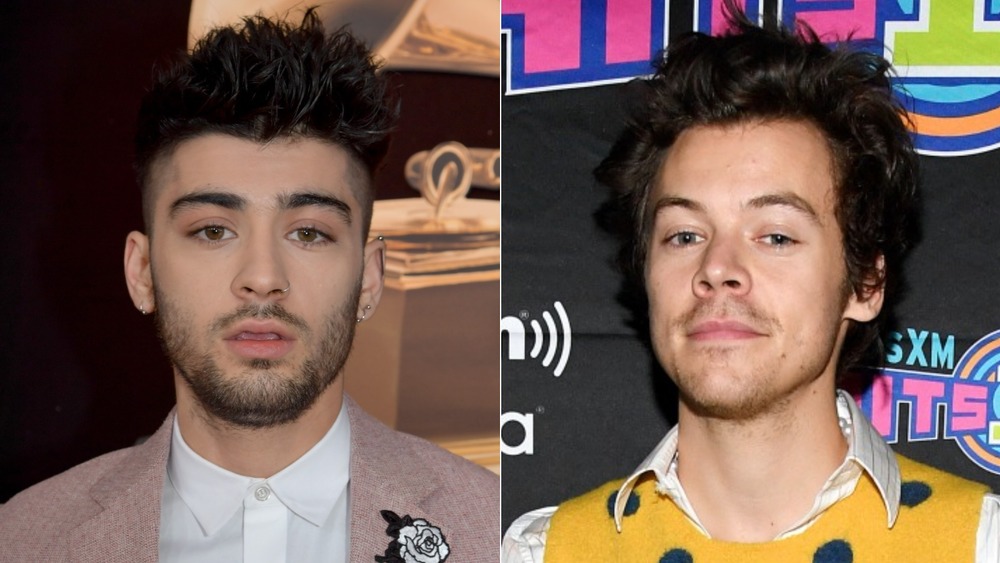 Lester Cohen, Kevin Mazur/Getty Images
Despite being groupmates for five years, Zayn Malik and Harry Styles didn't have much of a relationship after their One Direction days. "To be honest, I never really spoke to Harry even when I was in the band," Malik told Us Weekly in September 2017. "So I didn't really expect that much of a relationship with him when I left. And I haven't [had one], to be honest." With them both having only two solo albums under their belt since their boy band days, fans often wonder who performs better in album sales and net worth.
In August 2020, Celebrity Net Worth estimated Styles earnings at around $80 million. Additionally, he was credited with having sold 230k units, while Malik has sold 157k units, as Australian entertainment site Goat noted. Zayn Malik's net worth trickles behind Styles, as he reportedly has $65 million as of August 2020, according to Celebrity Net Worth. 
So perhaps that's why Harry Styles ignores the subtle shade Zayn Malik has thrown his way because, in the end, he's coming out on top.