The Truth About Kendall Jenner And Harry Styles' Relationship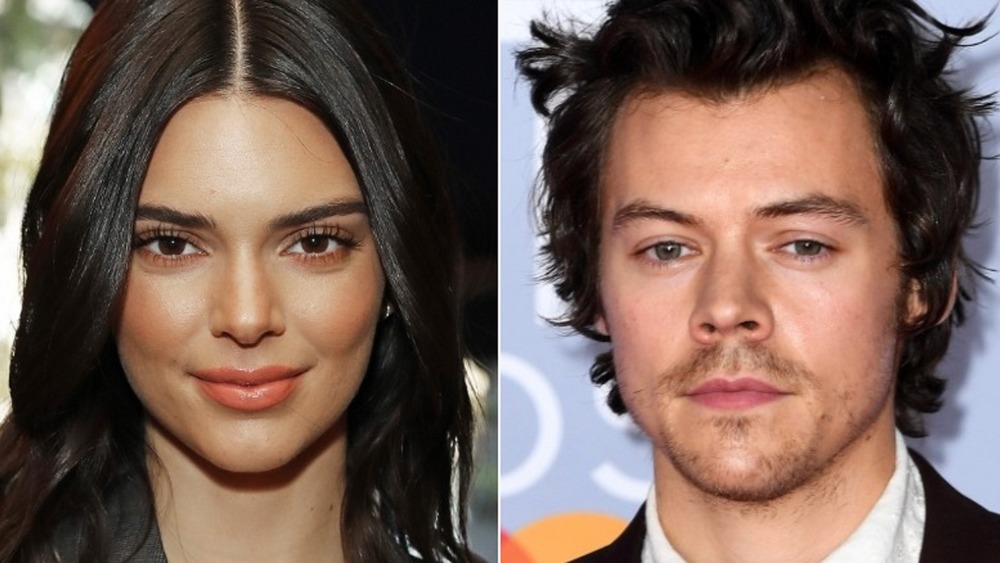 David M. Benett, Gareth Cattermole/Getty Images
Both Kendall Jenner and Harry Styles have notoriously kept their dating lives private, despite their immense fame. Though these two stars are clearly dear friends, fans have long speculated about just how close they really are. 
We've seen a huge portion of Jenner's life play out on Keeping Up With the Kardashians, but the supermodel has kept mostly quiet about her reported romance with the British singer. Styles has dodged dating rumors since his days in One Direction, constantly keeping fans guessing about his relationships. These two tight-lipped celebs were first linked all the way back in 2013 and supposedly continued an on-and-off romance for years. While we don't have a direct confirmation from the couple dubbed "Kenry" in the press, there's definitely evidence that these two were dating at some point, and recent events prove they have most certainly kept in touch — even in the midst of a pandemic that calls for social distancing.
Let's take a closer look at the intriguing dynamic between Kendall Jenner and Harry Styles.  
Kendall Jenner and Harry Styles have a mysterious history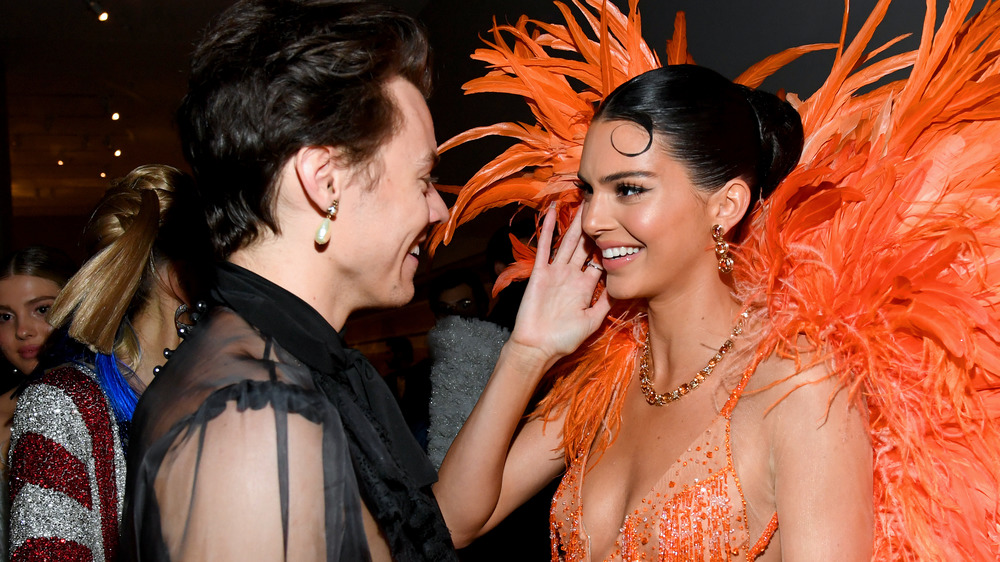 Kevin Mazur/mg19/Getty Images
The romantic buzz between Kendall Jenner and Harry Styles kicked off in 2013, when they were spotted grabbing dinner together in Hollywood, but even at that time, these two played it cool. Kendall seemingly shut down the dating chatter via Twitter: "Enough with the rumors! I'm single, people." Okay, fine, but additional meetups between these two continued to take place, and in 2015, things certainly appeared to be heating up between them when they were photographed vacationing on a yacht in St. Barts – and looking very cozy. 
True to form, neither Styles nor Jenner directly addressed the dating rumors, but Jenner's sister, Khloé Kardashian, chimed in with a clear-cut take on the couple: "Do I think they're dating? Yes," Kardashian told Entertainment Tonight. "I don't know if they're like boyfriend-girlfriend. Nowadays I don't know. People are weird with stuff. So, I don't know their title." 
Jenner and Styles sightings are ongoing, but when it comes to traditional relationship milestones, nothing official has transpired in the public eye. And yet, here we are, still talking about these two and analyzing where things stand today.
Kendall Jenner & Harry Styles finally discuss their status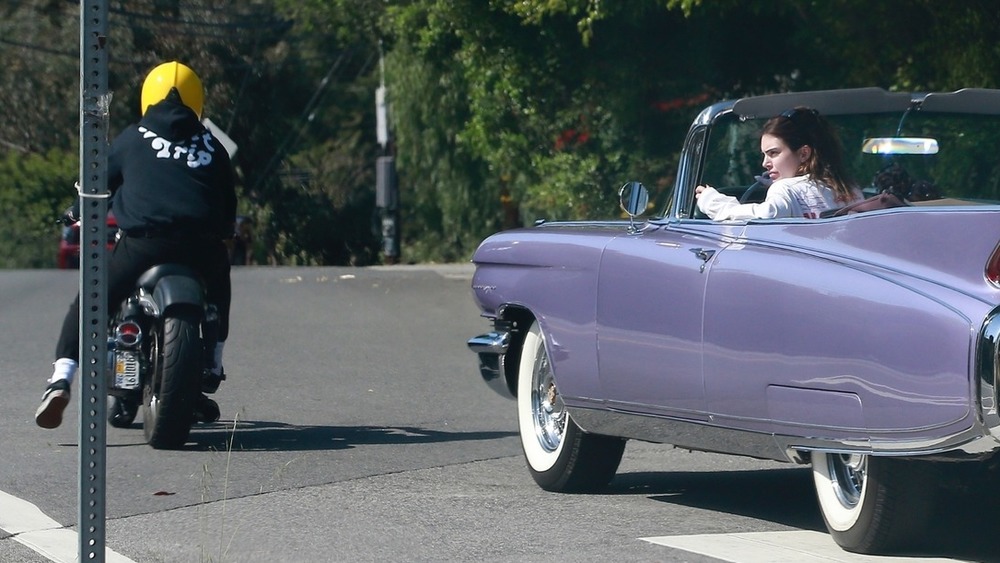 BACKGRID
After years of speculation, fans shipping Harry Styles and Kendall Jenner were finally given a glimmer of confirmation about their intimate connection, thanks to their joint appearance on The Late Late Show with James Corden in December 2019. As Styles guest-hosted the show, he essentially went on yet another dinner date with Jenner via a round of "Spill Your Guts or Fill Your Guts." 
In the game, Styles and Jenner took turns asking one another questions, and they either had to answer or eat a disgusting food item, such as bug trifle or 1,000 year-old eggnog. When Jenner's turn came around, she smugly asked Styles which of his songs were about her. Styles looked mortified as he covered his face with his hands, tucked a napkin in his shirt, and opted to eat some cod sperm. Though we didn't get any direct answers, it's safe to assume there's something there or he would have just said that none of his songs were about his gal pal, right? 
Judging by the adorable chemistry between these two, there's something special there, and that dynamic didn't subside in 2020. In fact, in the midst of worldwide social distancing, these two were allegedly spotted hanging out in Los Angeles in April 2020. According to Harper's Bazaar, they "went for a leisurely drive together" — as in Jenner drove a convertible and "someone who appeared to be Styles rode next to her on a motorcycle." Coincidence? You be the judge.