What Kendall Jenner Really Thinks About Kourtney's Parenting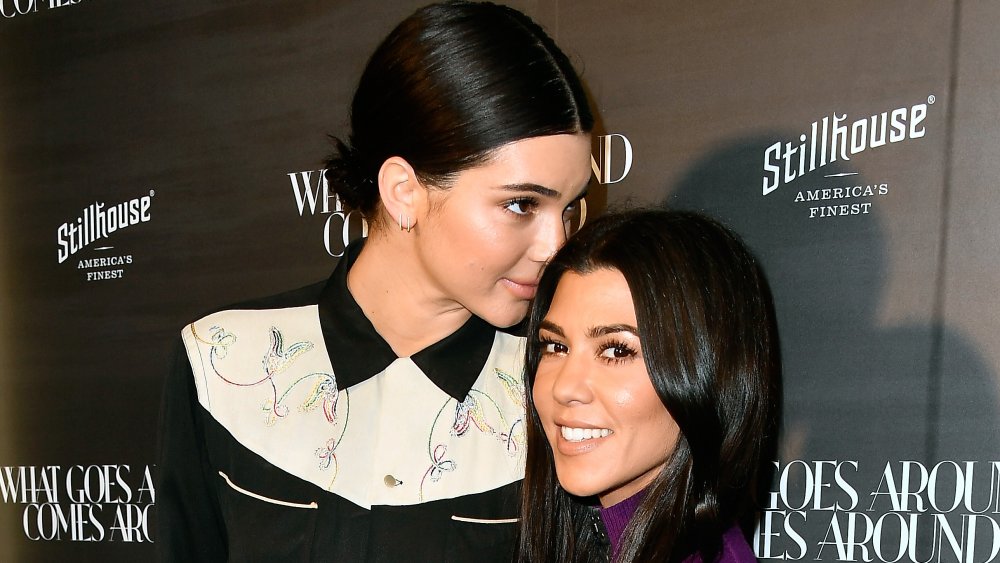 Frazer Harrison/Getty Images
If you've been Keeping Up with the Kardashians, you've surely also been keeping up with the many children the siblings have added to their already large family. As of this writing, Khloé Kardashian, Kim Kardashian-West, Kourtney Kardashian, Kylie Jenner and Rob Kardashian have given mom Kris Jenner 10 grandchildren. These days, the only immediate member of the KarJenner clan who doesn't have a kid is model Kendall Jenner. However, that didn't stop her from weighing in on her siblings parenting styles.
During an appearance on the Late Late Show with James Corden in 2019, Kendall played a round of "Spill Your Guts or Fill Your Guts" with guest host Harry Styles (who also happens to be her ex ... awkward). The segment challenges celebrities to answer personal (and sometimes embarrassing) questions. Kendall was asked to rank her siblings from best to worst parent or drink 1,000 year old egg-nog.
The model opted to spill her guts, ranking her siblings starting with Rob, followed by Khloé, Kim, Kylie and finally Kourtney, making sure to first note that "they actually are all amazing." Placing her oldest sister in last place was a pretty big diss to the mother of three. Now, the model is revealing how she really feels about her sister's parenting style.
Kourtney Kardashian 'wasn't happy' with Kendall Jenner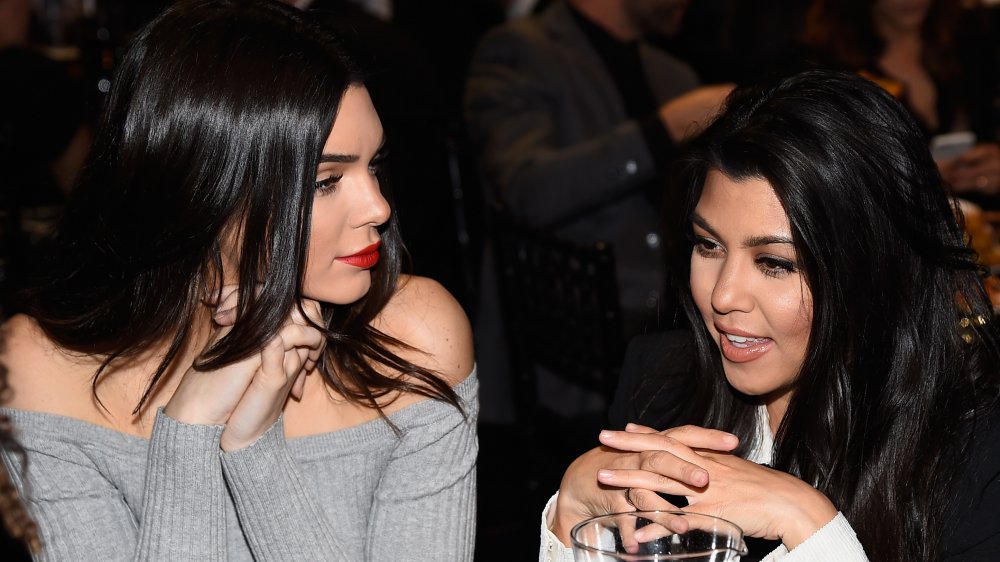 Frazer Harrison/Getty Images
In September 2020, Kourtney Kardashian and Kendall Jenner joined Kate Hudson and Oliver Hudson on their podcast, Sibling Revelry With Kate Hudson and Oliver Hudson, and chatted about how they dealt with a 16 year age difference growing up. During the interview, the incident of Kendall naming the eldest Kardashian as the worst parent of her siblings came up. "Kendall recently said something that I wasn't happy about," Kourtney said. However, the Poosh founder revealed that the night of Kendall's Late Late Show appearance, her sister confessed it was "a joke."
Kendall provided further detail of the night saying, "I went up to you, because I was like, 'I'm gonna put Rob first and then the rest I'm just gonna throw them out there. I swear to god, this is how it played. She happened to be the last one." In the interview, Kourtney seemingly took the high road as the older sibling, admitting she was an easy target. "If she were to say that about Kim or Kylie — me or Khloé would've been the easiest ones to say it about. I feel like, forget it if you said it about Kim or Kylie."