The Kardashians Are Banned From Going On This Show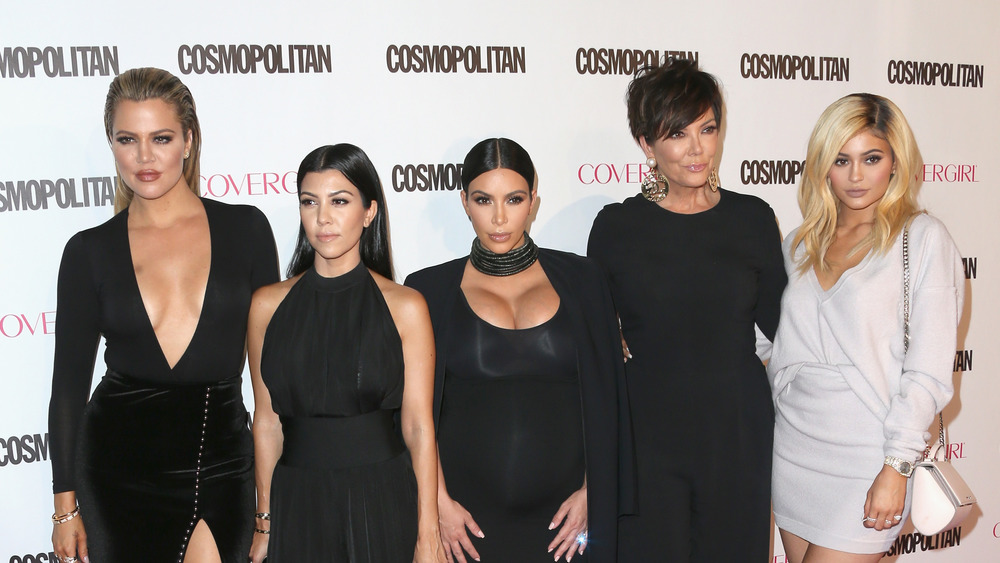 Frederick M. Brown/Getty Images
In the 20 seasons that Keeping Up With The Kardashians has been on air, the reality star family have managed to ruffle the feathers of many. The show premiered on E! in October 2007 and was one of the network's highest-rated shows on Sunday nights. The show's debut came just a few months after Kim Kardashian filled media headlines for a leaked 2002 sex tape with ex-boyfriend Ray J, The Mirror reported. At the time, many credited the leak with bringing in curious viewers ahead of the show's premiere.
By season four, the series garnered its highest-rated episode when it showed Kim Kardashian's 2011 wedding to NBA player Kris Humphries. But after the marriage only lasted 72 days, many started to speculate if the nuptials only happened to increase viewership, via CheatSheet. The speculation over the family's alleged publicity stunts, as well as criticism over their lavish lifestyle, has led to a number of enemies for the Kardashian-Jenner clan. Stars like Amy Schumer, Rebel Wilson, and even Jonah Hill have expressed their distaste for the reality star family, Elle reported. But there's one TV personality who has made his dislike for the Hollywood family known on multiple occasions — and even banned them from his show.
Kim Kardashian sends 'blessings' to Anderson Cooper despite the shade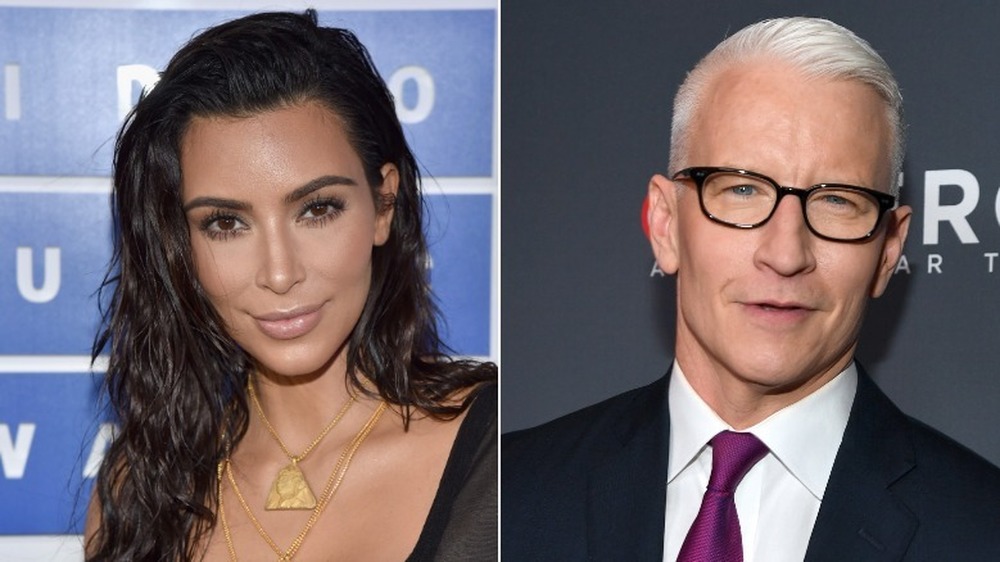 John Shearer, Kevin Mazur/Getty Images
It was during Anderson Cooper's 2012 appearance on Watch What Happens Live With Andy Cohen when he first expressed his dislike for the Kardashian family, as noted by Heavy. While playing the show's popular game "Plead The Fifth," Cohen asked the CNN correspondent which guest he would ban from his show forever. To which the Anderson Cooper 360° host replied, "The Kardashians." Later that year, while reporting on KUWTK getting renewed for three more years, Cooper explained how "dreadful" he finds the show. "What made me really depressed is they're going to get $40 million for the three years," Cooper said to his guest Kristen Johnson. "I just think the guys on it seem dreadful," he later added.
For those who thought Cooper was playing, his assistant reconfirmed his sentiments when they appeared on WWHL four years later with Kelly Ripa. While having their personal assistants play a round of "Truth or Drink," Cohen asked the assistants to answer, "One celebrity your boss refuses to have on their show." Cooper's assistant boldly answered, "The Kardashians." Meanwhile, the shade hasn't stopped Kim Kardashian from expressing her love for Anderson Cooper. When Cooper took to Instagram in April 2020 to welcome his son Wyatt Morgan Cooper, Kim left a comment on the photo saying, "Blessings!!!!!" along with a few red heart emojis. Talk about blocking out the haters.