Here's What You Need To Know About The AT&T Commercial Girl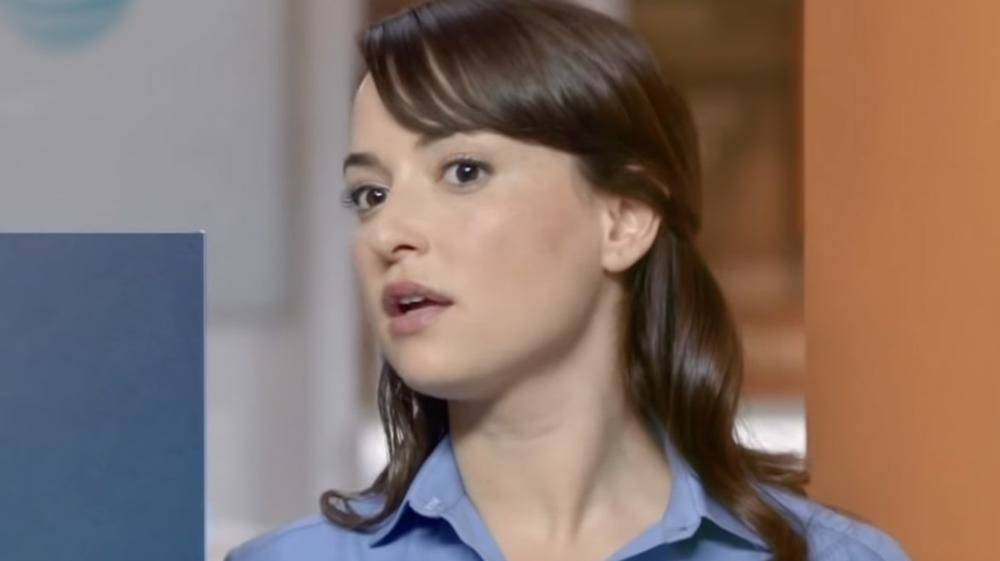 Eugene Gologursky/Getty Images
You know how some commercials get stuck in your head like a really catchy pop song? Yeah, us too. Who can forget the Verizon commercial where the guy walked around saying, "Can you hear me now?" or that Geico commercial where Abraham Lincoln won't tell his wife that her dress doesn't "make her backside look big."
What truly sets one commercial apart from another is some great talent. An actor with a lot of stage presence is crucial when talking about something as boring as a credit card, car insurance or a phone plan. It's usually a great deal for an actor, as you can make big bucks staring in a nationally syndicated commercial. When you think about actors who have become the face of a company you probably think MyPillow guy, Flo from Progressive and last but not least, Milana Vayntrub, better known as Lily, the AT&T girl. 
Vayntrub has been a fixture in the AT&T universe since 2013, per Insider. She spent the next three years appearing in the phone company commercials as a quirky but helpful sales clerk in an AT&T store. She reprised the role in 2020 and, as of this writing, her deal with AT&T is still going strong. That being said, it turns out there's a lot more to Vayntrub than just being the AT&T girl. So what else do you need to know about her? Read on to find out.
Milana Vayntrub experienced the dark side of fame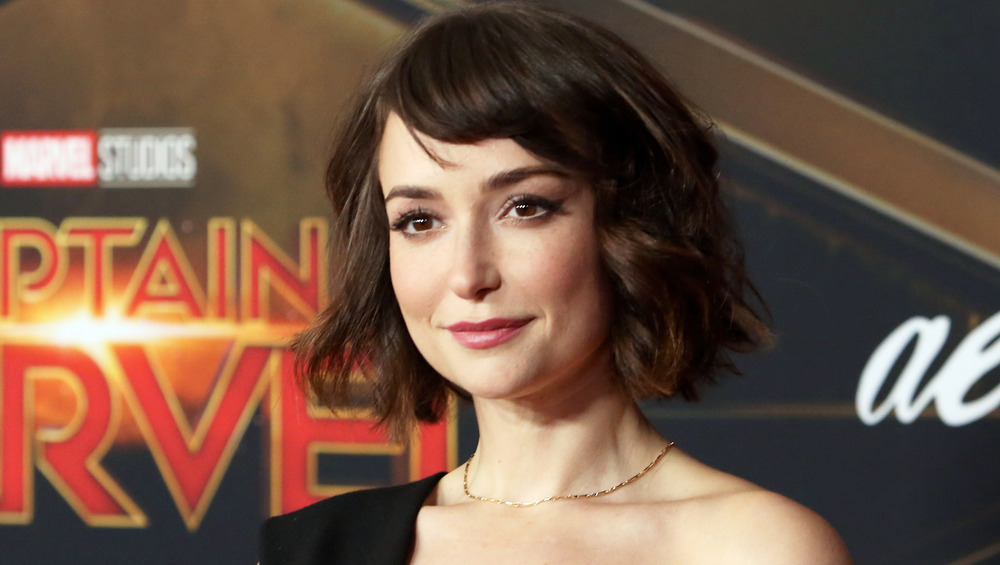 Jesse Grant/Getty Images
When you're in a commercial that seemingly airs several times a day for months at a time, people are going to get pretty familiar with your face. With recognition comes scrutiny, though, a truth Milana Vayntrub knows all too well. After becoming everybody's favorite national spokesperson, people had a lot of questions about Vayntrub. Fans (haters?) found some photos from the past that Vayntrub referred to as "super cleavage-y," and they quickly made the rounds online and led to lots of hurtful comments. In 2020, Vayntrub addressed the incident in an Instagram Live.
"Let me tell you I am not consenting to any of this," Vayntrub said in the video, which was later reposted to Twitter. "I do not want any of this." Vantrub went on to compare the incident to an assault. "I'm hurting, and it's bringing up, like, a lot of feelings of sexual assault. I am just like, you know, walking my dog and getting messages from people who have distorted my pictures to get likes on their accounts."
AT&T had her back, though, and disabled comments on their social media pages so that Vayntrub wouldn't receive any more harassment. "We will not tolerate the inappropriate comments and harassment of Milana Vayntrub, the talented actor that portrays Lily in our ads," they wrote in a statement (via Deadline). "We will continue to fight to support her and our values."