The Real Meaning Behind Olivia Rodrigo's 'Drivers License'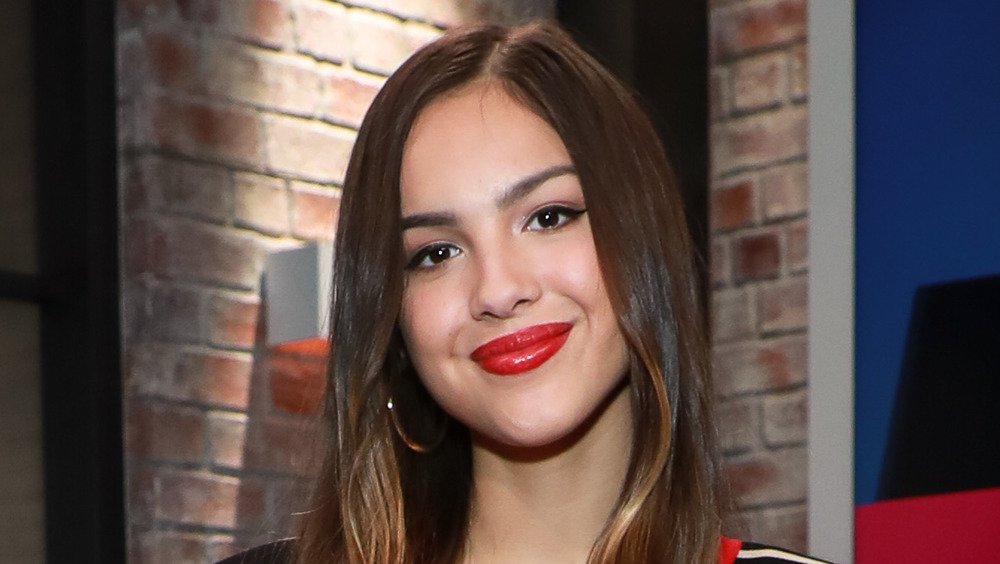 Jason Mendez/Getty Images
Fans of High School Musical: The Musical: The Series were given a treat when star Olivia Rodrigo dropped her debut single "Drivers License," which appeared to have lyrics aimed at castmate and rumored former romantic partner Joshua Bassett. In the series, Rodrigo's character Nini Salazar-Roberts is romantically linked to Ricky Bowen, portrayed by Barrett. As reported by E! Online, the duo were rumored to be involved in an off-screen romance in 2020. 
Now fans believe a love triangle has formed between Rodrigo, Bassett, and singer-actress Sabrina Carpenter, who played Maya on the show Girl Meets World. There was one specific lyric on "Drivers License" that led listeners to believe Rodrigo had written the song about Bassett and Carpenter. Before releasing the official music video — which has over 10.5 million views — a previous version of the song referenced a "brunette girl," according to fans, but the singer changed it to "that blonde girl," which many think is a jab at Carpenter. 
"Olivia changing the lyrics from 'with that brunette girl' to 'that blonde girl' when i tell you i screamed girl scream that truth queen," one fan tweeted. "Uh Olivia Rodrigo really came for Joshua Bassett's neck with drivers license and I am LIVING for it," another Twitter user wrote.
Keep reading to see what other lyrics fans believe were directed at Rodrigo's co-star. 
More lyrics seemed to be aimed at Joshua Bassett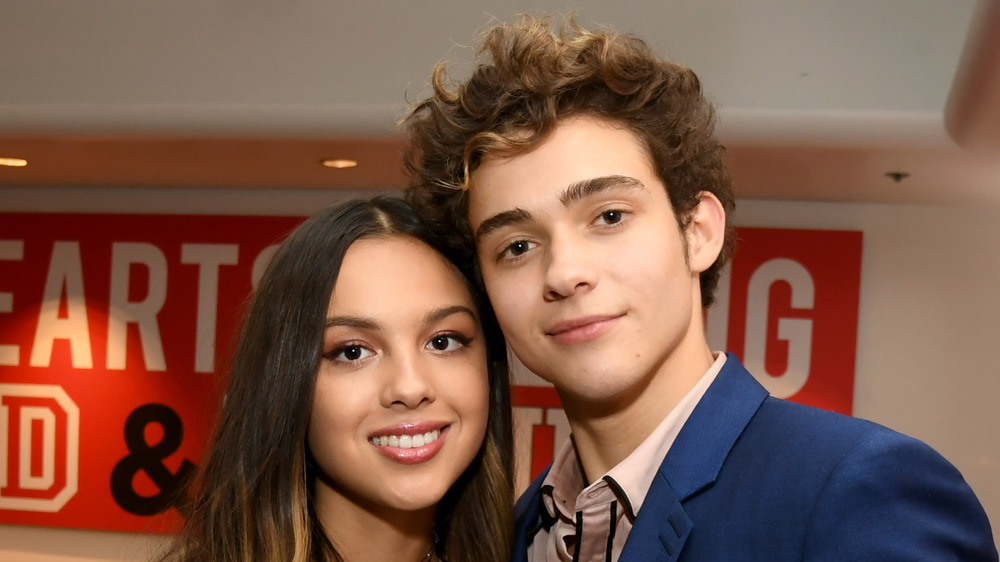 Kevin Winter/Getty Images
Similar to Olivia Rodrigo's rumored relationship with Joshua Bassett, nothing is official (yet) between him and Sabrina Carpenter, but fans began to suspect the two were dating after they both posted TikToks dressed as Sharkboy and Lavagirl in November 2020. Prior to that, Rodrigo took to TikTok in August 2020 with her song "All I Want" with the caption, "And that's on failed relationships."
In the "Drivers License" video, the singer is seen looking wistful while driving alone at night as she sings, "Cause you said forever, now I drive alone past your street," and, "Guess you didn't mean what you wrote in that song about me." Vulture points out that many listeners think this is a reference to Bassett's own tracks, "Common Sense" and "Anyone Else." (In July 2020, Bassett told Broadway World that "Anyone Else" is about his realization that he "was hopelessly falling in love with a close friend.") 
Rodrigo not only mentions a "blonde girl" as the other woman, but says even more that leads people to believe she is referring to Carpenter. "And you're probably with that blonde girl / Who always made me doubt / She's so much older than me / She's everything I'm insecure about," the HSMTMTS star sings. (Carpenter is four years older than Rodrigo.)
Shortly after "Drivers License" was announced, Bassett took to Instagram to alert fans that his latest single "Lie Lie Lie" is dropping on Jan. 14, 2021.