The Real Meaning Behind Lana Del Rey's 'Chemtrails Over The Country Club'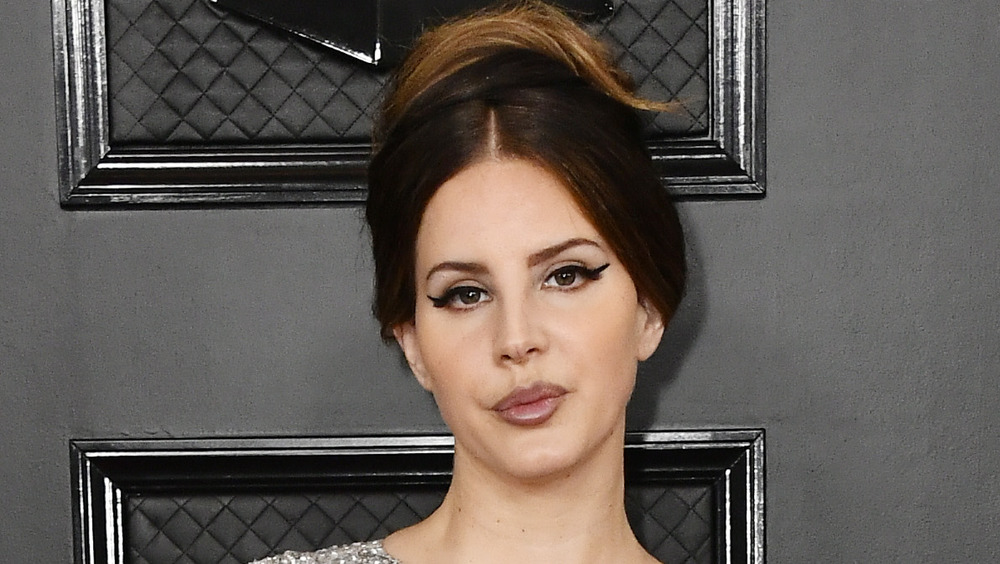 Frazer Harrison/Getty Images
Singer and songwriter Lana Del Rey has done it again. The famous artist has officially dropped the music video for her title track on the upcoming album "Chemtrails Over The Country Club." And boy, is it something.
As reported by Pitchfork, the album release date is set for March 19, 2021, and she's wasting no time garnering press and publicity for her new baby via all of her many social media platforms. The spirited artist even shared a long Instagram message about her decision to include a very diverse group of women in her cover art. "These are my friends, this is my life. We are all a beautiful mix of everything – some more than others, which is visible and celebrated in everything I do," Del Rey maintained. But make no mistake about it — she refutes the idea that this was a calculated move on her part given the current political climate. "As it happens when it comes to my amazing friends and this cover, yes, there are people of color on this record's picture and that's all I'll say about that," Del Rey penned in a now-deleted tweet, according to Stereogum.
But that still begs the question — what is the meaning behind Del Rey's new title track and the accompanying music video? Keep on scrolling after the jump to find out.
'Chemtrails Over the Country Club' honors Lana Del Rey's 'eccentricity'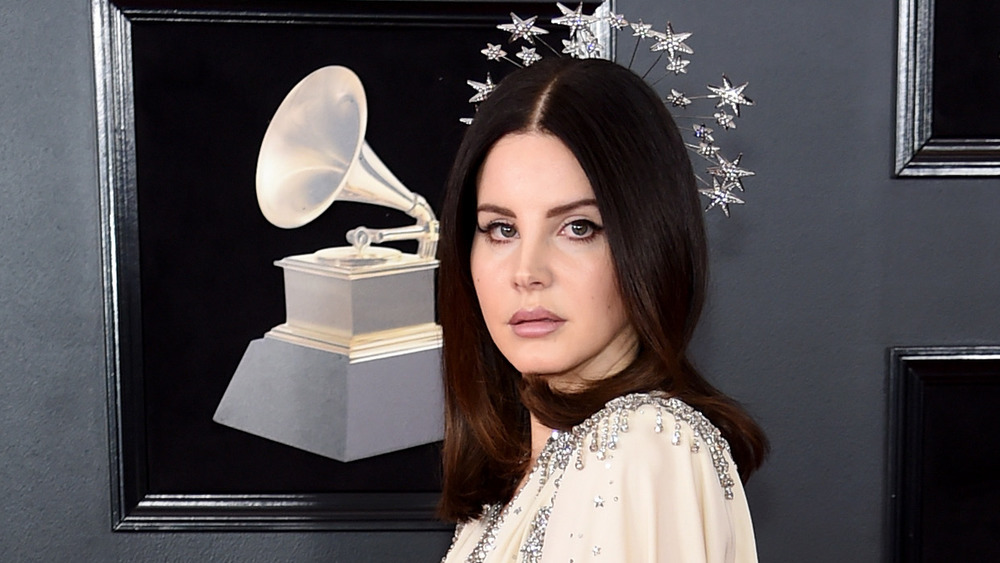 Jamie Mccarthy/Getty Images
The music video for the title track "Chemtrails Over the Country Club" is an artistic visual exercise complete with a fancy vintage sports car, expensive jewels, chemtrails snaking across the skies of opulent and well to-do-country clubs, and, yes, Lana Del Rey and a gaggle of her diverse girlfriends who eventually morph into werewolves after being captured by a whirling dervish of a tornado. End scene!
During a chat with Interview magazine in September 2020, Del Rey mentioned her girlfriends as the inspiration for her new album. "I hear Chemtrails and I think 'work,' but I also think of my stunning girlfriends, who so much of the album is about, and my beautiful siblings," the Young and Beautiful crooner explained. "Chemtrails' is the title track because it mentions them all and it mentions wanting so much to be normal and realizing that when you have an overactive, eccentric mind, a record like Chemtrails is just what you're going to get." Of course, there's a hint of love, too. "Late night TV, I want you on me / Like when we were kids under chemtrails and country clubs It's never too late, baby, so don't give up," she croons in one verse. The star also noted that this person was born in December and she in June, so perhaps she's hinting at a romance with someone older.
Either way, it's clear fans love the song — on the Jan. 11, 2021, premiere, it racked up over a million YouTube views.