The Real Reason Bill Belichick Turned Down The Presidential Medal Of Freedom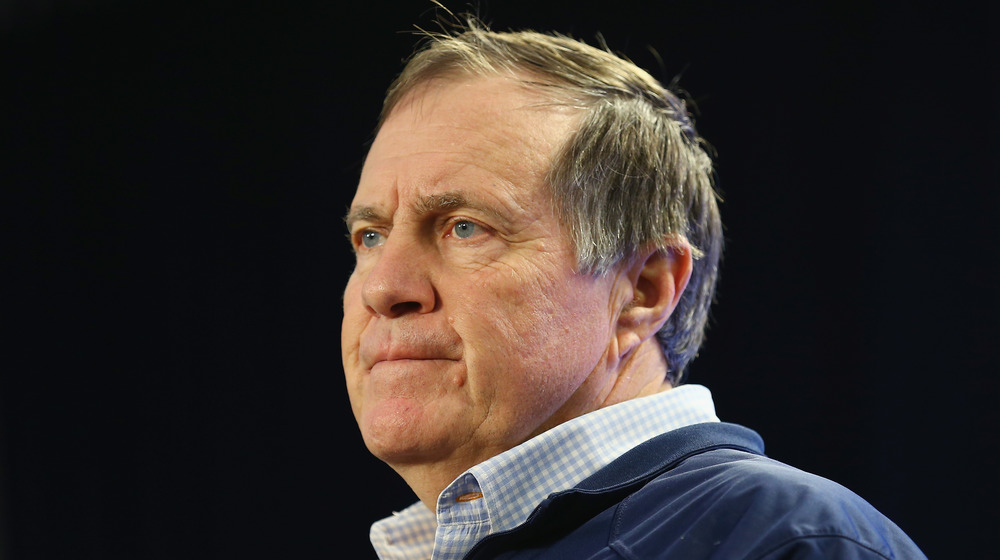 Maddie Meyer/Getty Images
Thanks, but no thanks. That's the signal it appears New England Patriots coach Bill Belichick is sending to President Donald Trump after the commander-in-chief offered him the Presidential Medal of Freedom, an award that is described as "the nation's highest civilian honor," per the Wall Street Journal. 
According to ESPN, the award was first created by President John F. Kennedy in 1963, and is reserved specifically for "individuals who have made exceptional contributions to the security of national interests of America, to world peace or to cultural or other significant public or private endeavors."
News first broke of Trump tapping coach Belichick for the award on Sunday, Jan. 10, 2021, but following the aftermath of the siege on the United States Capitol building, many were left to wonder if the NFL coach would graciously accept the award after all. But Belichick quickly put an end to the speculation the following Monday morning during a public statement: Belichick will not be accepting the award. "The tragic events of last week occurred and the decision has been made not to move forward with the award," the famous coach explained in his statement.
But what was Belichick's reasoning for rejecting such a prestigious award? Keep reading after the jump to find out. 
Bill Belichick cited his country, family, and team for his rejection of the award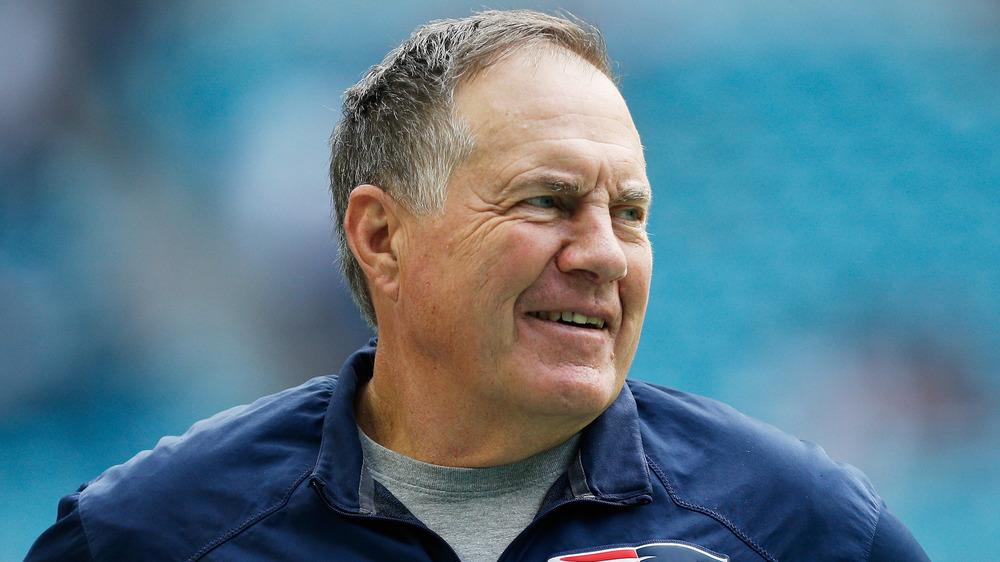 Michael Reaves/Getty Images
As it turns out, NFL coach Bill Belichick cited his duty to his country, his family, and his team for rejecting the award, per ESPN. "Above all, I am an American citizen with great reverence for our nation's values, freedom and democracy. I know I also represent my family and the New England Patriots team," Belichick said in the statement before making mention of the tremendous progress his team has made regarding social justice. "Continuing those efforts while remaining true to the people, team and country I love outweigh the benefits of any individual award," he added.
Belichick's rejection of the award also comes on the heels of professional golfers Gary Player and Annika Sorenstam accepting the same award from President Donald Trump, as reported by the Wall Street Journal. The accomplished golfers were swiftly met with backlash from all sides upon their acceptance of the honor. 
In the past, Trump has publicly declared his personal fondness for the professional football coach, even calling Belichick "a very good friend." As reported by Politico, during an interview with Hugh Hewitt, Trump even went as far as saying that he would call on Belichick for advice during a military battle. Belichick, however, just laughed off the comments and told a local Boston radio station that, while he appreciated the compliment, he thought it was in his best interest to "stick to coaching football."