Debra Messing's Net Worth Is Higher Than You Think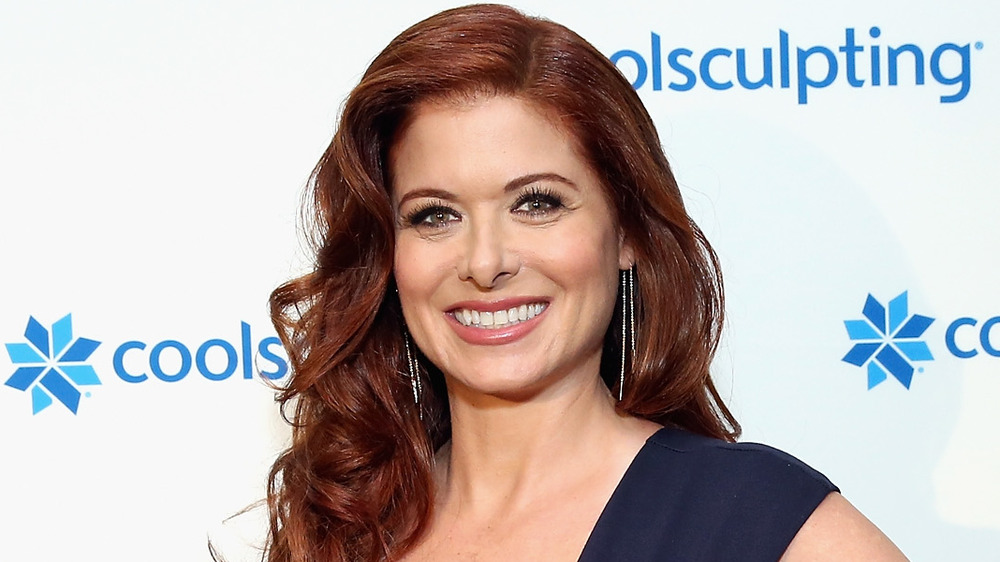 Monica Schipper/Getty Images
Debra Messing is the kind of person who was seemingly born to be a star. According to Variety, at the age of 3 "her parents first noticed her singing and dancing around their Rhode Island home." By the time she was 7, she knew that she wanted to be on stage thanks to the fact that she'd seen "her first Broadway play — Annie — and explicitly told her parents she wanted to perform, too." She explained, "I remember it just blowing my mind."
When Messing was honored with a star on the Hollywood Walk of Fame in 2017, she again reflected on her long-standing desire to perform. "I wanted to be an actress. I dreamt of going to New York and performing on Broadway," she said (via Forbes). And that's exactly what she did.
Messing also used the opportunity to explain her journey, Forbes noted, saying that after studying her craft at school, she "then declar[ed] that she wanted to star in [a] sitcom on NBC that would be directed by James Burrows, the man who directed one of her favorite shows, Cheers." Again, that's exactly what happened when she landed one of the starring roles on Will & Grace alongside a beloved cast that included Eric McCormack, Megan Mullally and Sean Hayes. The show not only made the cast members big stars, but it also set them on their way to earning big fortunes as well, which is one reason Messing is now a very rich woman.
Debra Messing 'surpassed [her] dreams long ago'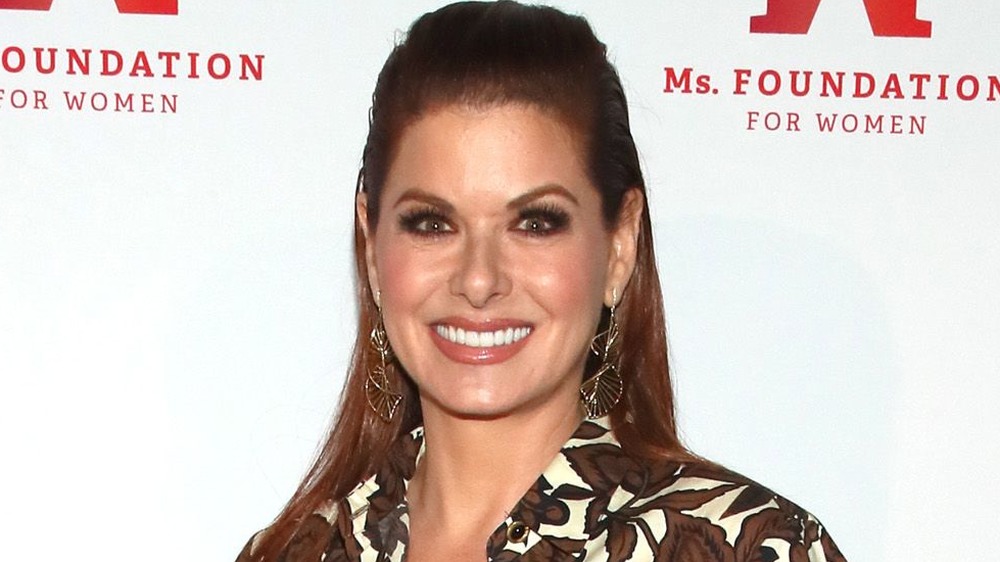 Astrid Stawiarz/Getty Images
There's no denying that Debra Messing can consider her career a success. She starred on one of the most popular sitcoms of her lifetime, scored plenty of other intriguing roles and made a lot of money along the way. 
"I surpassed my dreams long ago and have tried to live every day full of gratitude and profound collaborations and loving friendships," she noted at her Walk of Fame ceremony (via Forbes). That surely feels like an awesome thing to be able to say, especially considering the fact that CNBC Make It pointed out that she was once "a broke grad student whose only regular splurge was a $3.99 soy burger." Indeed, that was her weekly indulgence "before her career took off."
Messing opened up to CNBC about earning her first "substantial check," saying, "I went to a store and bought a gold ring with a garnet in it. It was $235. I kind of gulped and couldn't believe I was doing that, but I decided that I'd work really hard." The star obviously continued to work hard throughout the years and it has certainly paid off. That's why she now has a $25 million net worth, according to Celebrity Net Worth. With that kind of money, she can certainly have a soy burger any time she wants.