Ken Jennings's Net Worth: The Jeopardy Star Earns More Than You Think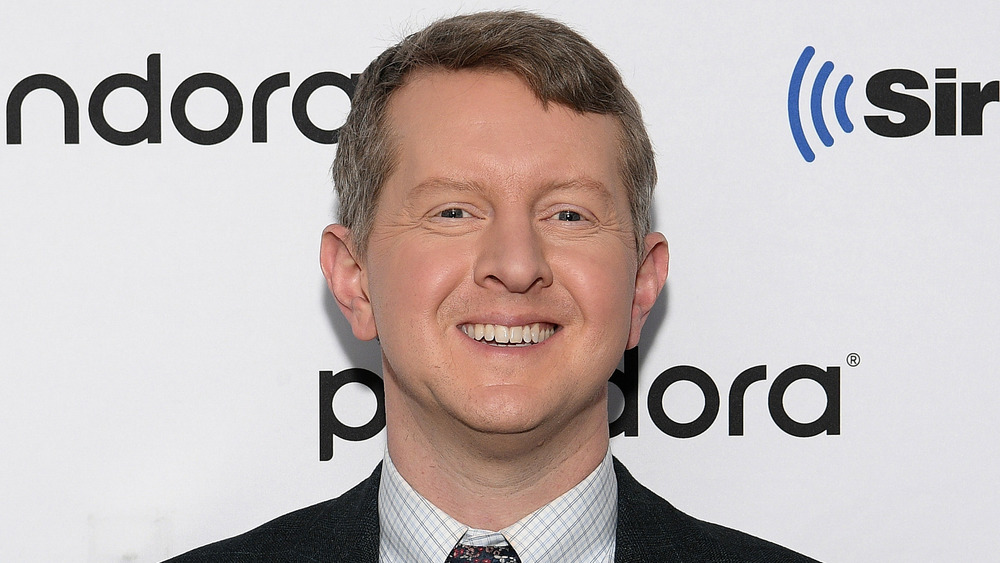 Dia Dipasupil/Getty Images
If you are a long-time fan of Jeopardy!, then you're already familiar with one of its most famous contestants (and new guest host), Ken Jennings. Jennings "became a household name during his record 74-game winning streak, the longest in Jeopardy! history," according to 6abc. On top of that, when he faced off against two of the show's other best-of-the-best players, James Holzhauer and Brad Rutter, The New York Times noted that Jennings came out on top, earning the title of the "greatest of all time" and taking "home a $1 million prize."
Granted, that's not the only money that Jennings has won on Jeopardy!, not to mention the cash that he saw after showing off his super-impressive trivia skills on other potentially lucrative game shows. 6abc reported that his winning ways earned him $3,370,700 from Jeopardy!, while Business Insider pointed out that he also appeared on Are You Smarter Than a Fifth Grader? and Grand Slam, which put his total winnings at $3,923,414.
But is that how much he still has? In the years since he first won big on Jeopardy!, Jennings has spent some of that money, but he's also found ways to bring in even more cash.
Ken Jennings is a cautious millionaire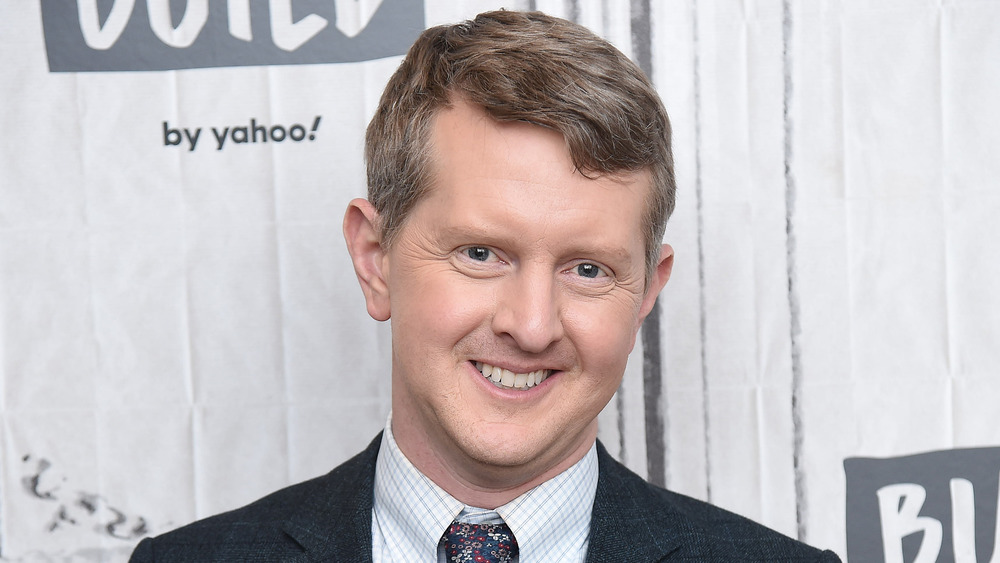 Gary Gershoff/Getty Images
Ken Jennings may have walked away from Jeopardy! as a rich man, however, that doesn't mean that he immediately quit his job, moved into a mansion, and started living a lavish lifestyle. Instead, he explained on his website, "I kept my programming job right through the end of my Jeopardy! streak." 
In time, though, he did pursue another path. He explained, "[W]hen I got the book deal to write Brainiac, I had to take some 'semi-permanent leave' from my employer so I'd have time to work on the book." He then went on to become "a freelance writer pretty much full-time." While he noted that he appreciates "working from home" and "being [his] own boss," he added, "That's really the only major purchase I've earmarked from the Jeopardy! millions: more time with my family."
But Jennings has spent some of his money on other things, specifically "the three essential T's (taxes, tithing [to the Mormon church], and new widescreen TV)." Other than that, along with donating funds to charity, a bulk of his fortune "is invested in your usual boring places: stocks, bonds, real estate, etc."
Jennings admitted that he doesn't "want to be one of these lottery winners you see bankrupt on TV a few years later, having already lost it all." That kind of mindset has paid off, which is apparently why, according to Celebrity Net Worth, he still has $4 million to his name. Granted, that number will skyrocket if he ends up as the new host of Jeopardy!.