The Untold Truth Of Jeopardy! Champion Ken Jennings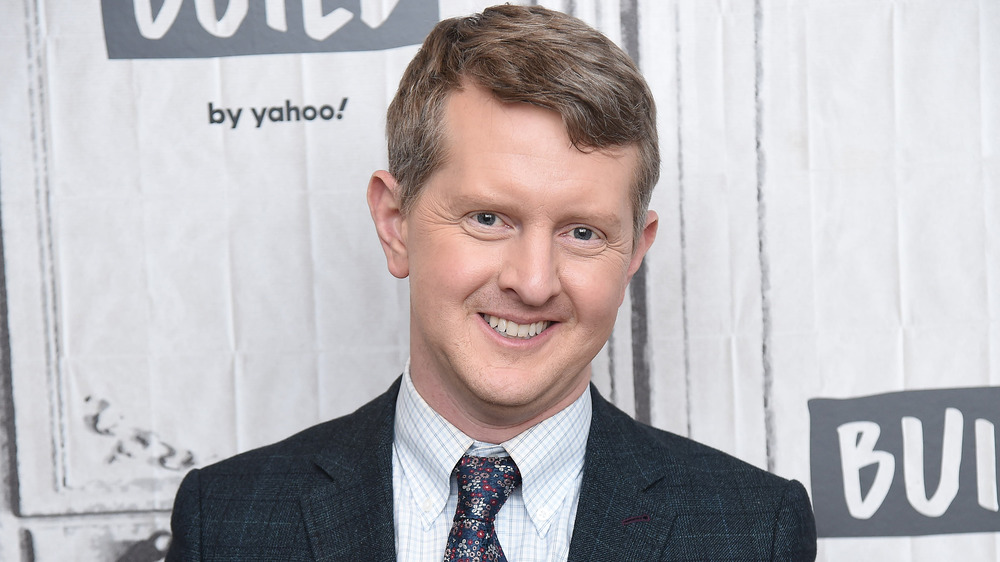 Gary Gershoff/Getty Images
Since the passing of Jeopardy! host Alex Trebek on Nov. 8, 2020, the popular game show has been left hostless. Trebek left big shoes to fill, after all. Trebek was so beloved and hosted the show for so long that he actually earned a Guinness World Record for his role. While it seems impossible to imagine that someone else could step into Trebek's role, we know Trebek would have wanted Jeopardy! to go on. In fact, executive producer Mike Richards echoed this sentiment in a statement: "We will honor Alex's legacy by continuing to produce the game he loved with smart contestants and challenging clues," per CNN. Richards added an exciting note, promising familiarity: "By bringing in familiar guest hosts for the foreseeable future, our goal is to create a sense of community and continuity for our viewers."
Longtime viewers of Jeopardy! surely know the name Ken Jennings. He became a Jeopardy! legend in 2004 with his 74 consecutive wins — the most wins of any contestant ever, per CNN. Since he is such a familiar face to the world of Jeopardy!, it may come as no big surprise that Jennings was announced as the first interim host to follow Trebek. On Nov. 23, 2020, the Jeopardy! Twitter account announced, "We will resume production on 11/30 with a series of interim guest hosts from the Jeopardy! family – starting with Ken Jennings. Additional guest hosts to be announced." So here's everything you need to know about Ken Jennings.
Ken Jennings says there is only one Alex Trebek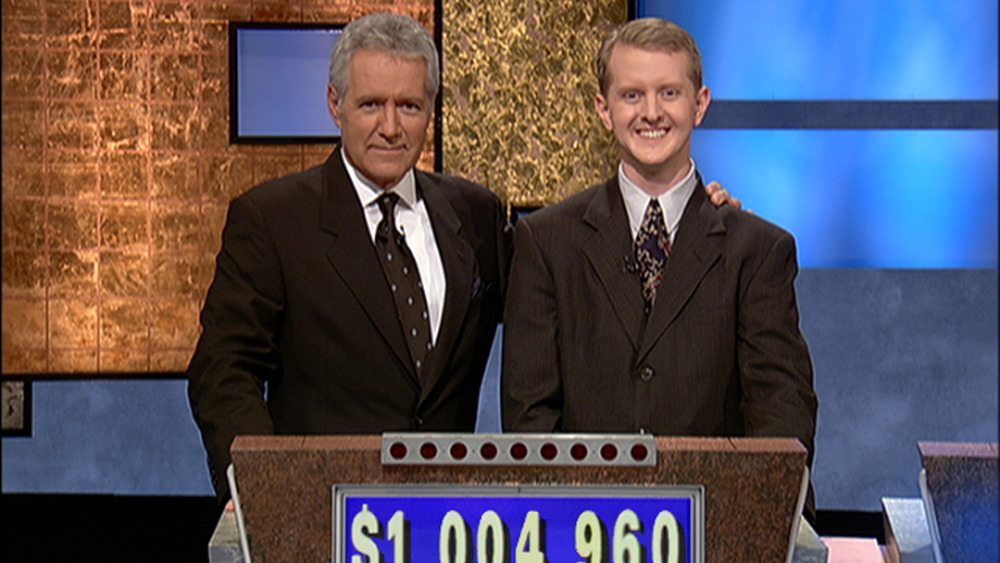 Getty Images/Getty Images
Ken Jennings was born outside of Seattle, Wash., but was raised in Korea and Singapore where his father worked as an attorney, according to his official bio. Even away from the U.S., Jennings said he watched Jeopardy! every day after school. Jennings returned to the United States and graduated from Brigham Young University in 2000 with a double major in English literature and computer science. While studying at university, Jennings joined BYU's quiz bowl team. He moved to Salt Lake City, Utah where he worked as a software engineer and, in 2004, he received the call that would change his life forever — his audition for Jeopardy! had been accepted.
Jennings spent the month prior to his Jeopardy! appearance studying topics, especially "Potent Potables," since Jennings does not drink alcohol. Jennings went on to become the greatest contestant of all time, winning a record-breaking $4,370,700, according to Entertainment Weekly. This sum includes all following Jeopardy! tournaments he participated in after his 74-show winning streak. Jennings also went on to become a best-selling author and was featured in advertisements and late night talk shows, according to his bio, and it's no wonder since he became such a familiar face on TV.
Jennings is very active on Twitter, so after the Jeopardy! Twitter page announced on Nov. 23, 2020 that Jennings would be the first of several interim hosts to fill in after Alex Trebek, Jennings tweeted: "There will only ever be one Alex Trebek, but I'm honored to be helping Jeopardy! out with this in January." We can't wait to see how Jennings, who joined the game show as consulting producer in September 2020, fairs on the other side of the podium!