Amanda Bynes' Rare Selfie Is Turning Heads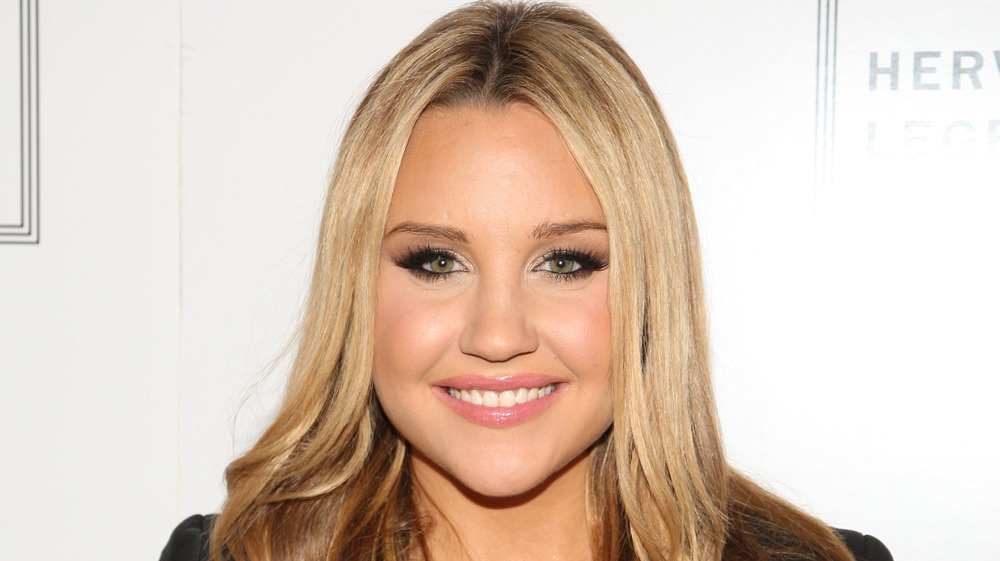 Bryan Bedder/Getty Images
Fans who have followed Amanda Bynes over the years will be able to tell you that she first found fame as a child star, appearing in movies like 2003's What a Girl Wants, 2006's She's the Man and 2007's Hairspray, not to mention on popular TV shows like All That and The Amanda Show. However, while some young performers go on to make it in Hollywood as adults, Bynes was among those who experienced struggles as they got older.
On top of that, like a number of former child celebrities, Bynes went through a physical transformation that included a striking new look which left her barely recognizable to those who had known her when she was younger. That included hair that she dyed dark black, heavy makeup and a heart tattoo that she got inked on her face.
While Bynes has obviously embraced a drastically new aesthetic, she apparently isn't keen on showing off her look very often. That's why fans were surely excited when a rare selfie surfaced on the internet at the beginning of 2021. Although, yet again, her look was turning heads.
Amanda Bynes looks different, but happy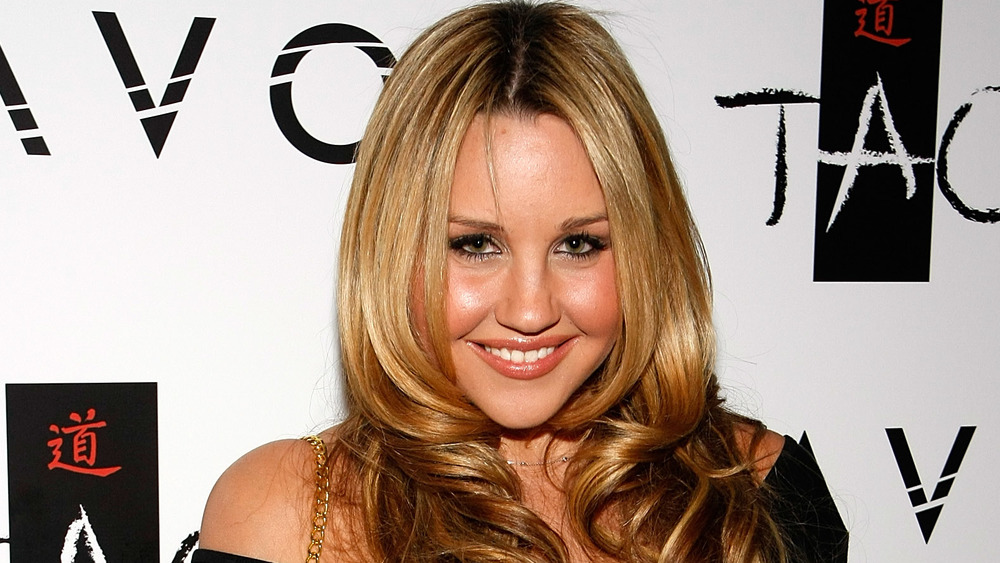 Ethan Miller/Getty Images
While Amanda Bynes doesn't show up on social media much these days, she "popped up on her fiancé Paul Michael's Instagram feed" in January 2021, per E! News. "Sporting thick eyebrows, her heart-shaped ink, and a Playboy T-shirt, the actress smiled for a selfie that Michael posted on his Instagram Story on Jan. 11." Granted, to say that she had thick eyebrows is putting it mildly. Her eyebrows happened to be very thick and it was difficult to tell if they were merely a little on the extra side or if she was in the middle of filling them out. She did have her hair up in a towel, though, making it seem like she was in the process of getting ready.
Amanda bynes currently bro pic.twitter.com/EJ4a624pSE

— Sailor Poon (@Shayoly) January 12, 2021
While some fans were happy to get a glimpse at the star, others were a little concerned by what they saw. One person took to Twitter to write, "To be alive is to worry about Amanda [B]ynes." Another social media user admitted, "I still can't believe that's Amanda Bynes." Yet another tweeted, "Amanda Bynes on that s**t again but as long as she's happy [I guess.]" Fair enough.