Matt LaFleur: The Packers Head Coach Is Worth More Than You Think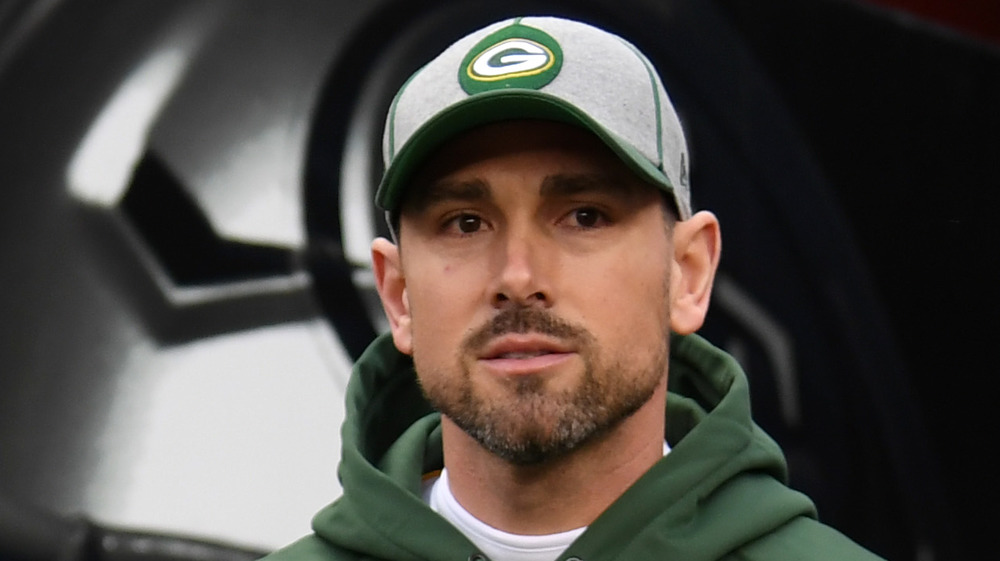 Harry How/Getty Images
When Matt LaFleur became the Green Bay Packers' head coach in January 2019, little was known about the then-41-year-old. Well, aside from the fact that he kind of looks like Ryan Reynolds, as some fans have pointed out. 
Of course, as the Green Bay Packers have exceeded their winning streak in the 2020 season with a 10-3 record and a 26-3 record in the 2018-19 seasons, according to Forbes, more fans have been taking note of LaFleur and his qualifications for being one of the National Football Conference's top football coaches. With that in mind, a metric of a coach's value can be measured by how much they're paid. Head coaches of sports teams in organizations like the National Football League are famously well paid, with some pulling in "$6 million to $7 million," on average, CNBC reported. 
So is LaFleur one of the coaches who is raking in the money? Stay with us after the jump to find out how much he makes.
Matt LaFleur's hard work has paid off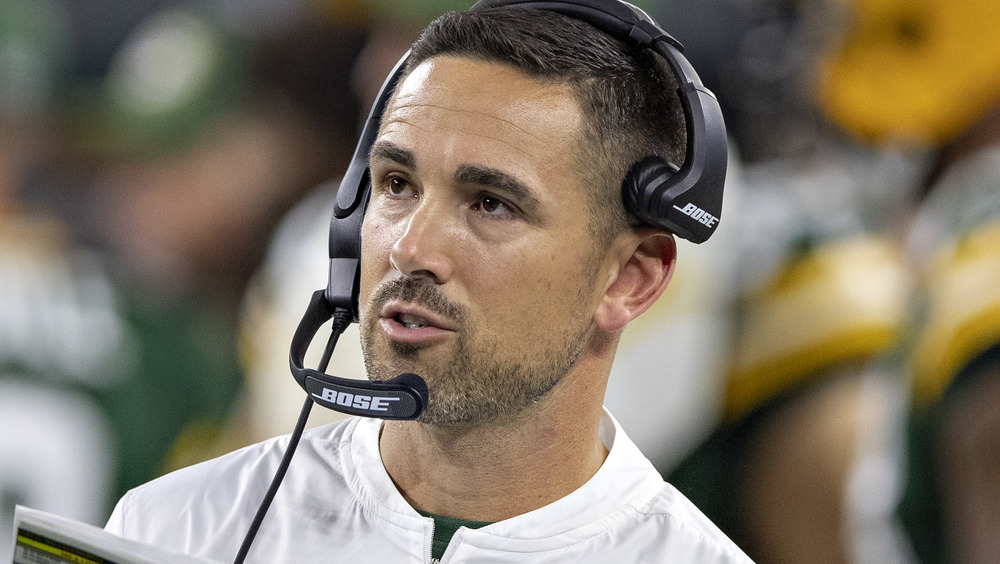 Wesley Hitt/Getty Images
When the Packers hired Matt LaFleur in January 2019, he was offered a contract less than his predecessor Mike McCarthy, who coached the team from 2006 to 2018. McCarthy reportedly made $8 million in the "second-to-last year of his existing contract" with the Packers, per Packers News. Although LaFleur hasn't been with the Packers for as long, he brought a lot of coaching experience to the table, having begun his career in 2003, as his Packers bio states.
LaFleur ultimately signed a four-year contract with the Packers with an optional fifth-year add on. The deal is reportedly worth $5-5.5 million per season, Packers News reported. As for his net worth? Celebs In-depth estimates he has $7 million in the bank. It is important to note here that LaFleur has the opportunity to get a salary bump if he continues to produce winning statistics with the Packers, which is home to star quarterback Aaron Rodgers. As it stands now, his net worth is likely to double if he fulfills the length of his contract with the club.
Of course, LaFleur's success didn't come overnight, and his philosophy about coaching provides insight into how he built his success. "It might not always be pretty, but the end goal is about winning," he told The Wisconsin State Journal in December 2020. "You've got to find a way to get the most out of the people that you have. If you pour everything that you have into it, at least you can look yourself in the mirror and know that you've done the best job that you can."