The Bachelor: The Truth About Matt James' Relationship With His Mom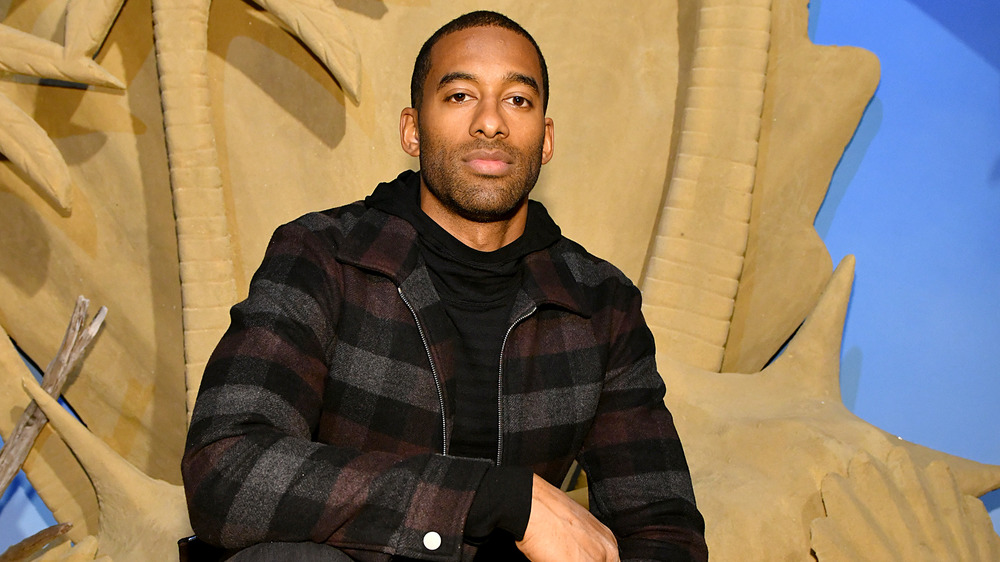 Craig Barritt/Getty Images
ABC's most recent heartthrob is a 6'5" hottie named Matt James, better known as the Season 25 star of The Bachelor. Besides being one of the tallest leads to ever appear on the show, Matt is making history in more ways than one. Matt is the first Black Bachelor in the history of the franchise. He is also one of the only bachelors to make their first appearance on the franchise as the lead, rather than appearing as a contestant on The Bachelorette first. Matt had in an through his friendship with former Bachelorette contestant Tyler Cameron.
In true Bachelor fashion, Matt won the hearts of all 32 hopefuls assembled in Pennsylvania on the very first night. After briefly meeting the contestants, Matt asked if he could open with a prayer — a request that moved some to tears. 
The point is, Matt seems like a genuinely nice guy, but you know what they say: How a man treats his mother will tell you everything you need to know about how he will treat you. It has left some fans wondering, what's up with Matt and his mom? How close are they, and what does she think about her son making history as the Bachelor? Read on to find out.
Matt James and his mother Patty are very close
Matt James might be the star of The Bachelor, but he's not that different from your average guy. He likes pickup trucks, pretty girls, and going to church. He also wants what every other guy wants: his mom Patty's approval. A source close to Matt told Us Weekly that all Matt really wants is someone who fits in with his family. 
"Someone who's intelligent, smart, big sense of humor," the source explained, adding that the star would also like "someone who cares about their physical well-being and their health." Most importantly, though, the source claimed, Matt wants someone "he can bring home to his mom." 
That's a lot of pressure for the gals who make it to hometowns. As for Matt, he says his mom is just as excited about his Bachelor journey as he is. "I think that the grandkid counter for my mom started when that announcement was made," he said on an episode of The Bachelor: The Greatest Seasons — Ever, that aired before Matt's season began, per Us Weekly. And, as Matt told Good Morning America, he hopes the show will help him find someone who "is trustworthy, someone who is themselves, someone who's caring, honest, compassionate," just like his mom.
With so many interesting women to choose from, we think Matt might just be in luck!