The Truth About The Extremely Expensive Gift The KUWTK Crew Received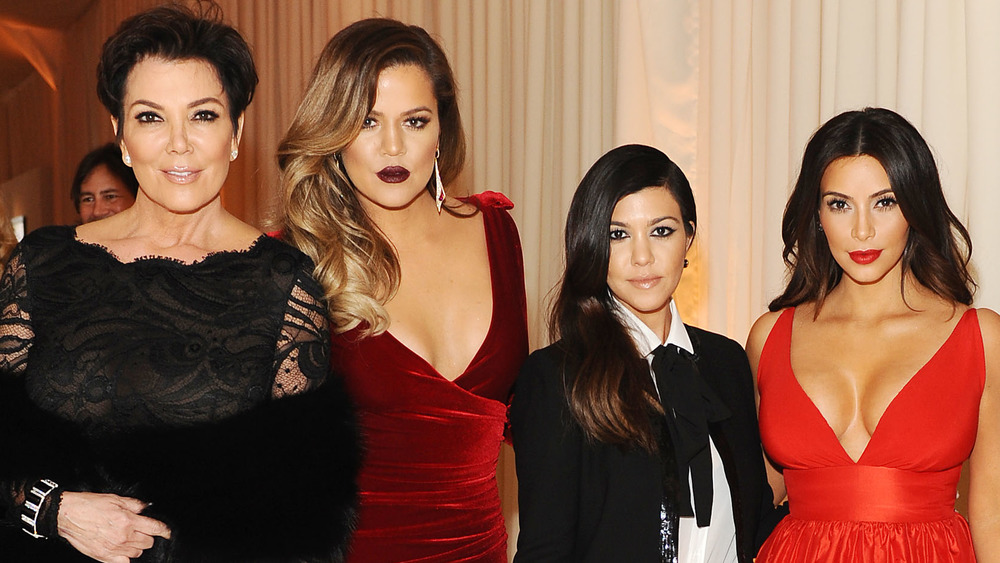 Stefanie Keenan/Getty Images
Thanks to the fact that the members of the Kardashian-Jenner family had their own reality show that followed them for years — not to mention incredibly popular social media accounts — fans have witnessed the kind of money that they've brought in and what that has afforded them. Seriously, they're very, very rich. With their staggering fortunes, Kris, Kourtney, Kim, Khloé, Kendall, Kylie and Rob can afford things like luxurious vacations, expensive accessories, extravagant wardrobes, massive homes, costly cars and so much more. Frankly, they can buy whatever ridiculous things their wildly wealthy hearts desire.
They can also celebrate the end of their show, Keeping Up With the Kardashians, in style. Granted, while they're giving up a heck of a lot of money by stepping away from the reality show that helped make them famous, they have plenty of other income streams. For that reason, they have the kind of cash to fund some jaw-droppingly pricey ways to mark the end of this chapter of their lives. That includes giving the KUWTK crew some incredibly expensive gifts.
The end of 'KUWTK' came with a pricey perk for the crew
Shutterstock
While the end of Keeping Up With the Kardashians meant that many people who worked on the show were out of a job, they may not have been all that upset when it was finally time to say goodbye. That's because not only is there a chance that they could move over to Hulu where the family locked down a (surely lucrative) streaming deal, but the crew also received incredibly generous gifts from the famous family.
"The Kardashians are showing major gratitude for the folks behind the scenes of their reality show ... gifting the Keeping Up With the Kardashians crew classic timepieces," TMZ reported. Of course, they weren't any old timepieces. "Kim, Kourtney, Khloé, and Kris surprised the crew of about 30 people with Rolex watches."
If you can't help but wonder how much that would cost — which is natural because who wouldn't be curious about such a pricey perk?! — sources told TMZ that "the entire cost was just around $300,000," which is "about $10k per watch." Honestly, keeping up with the Kardashians seems even more impossible now than it did when they first earned their fame and fortune.