The Truth About What Ivanka Trump Thinks About Her Own Political Future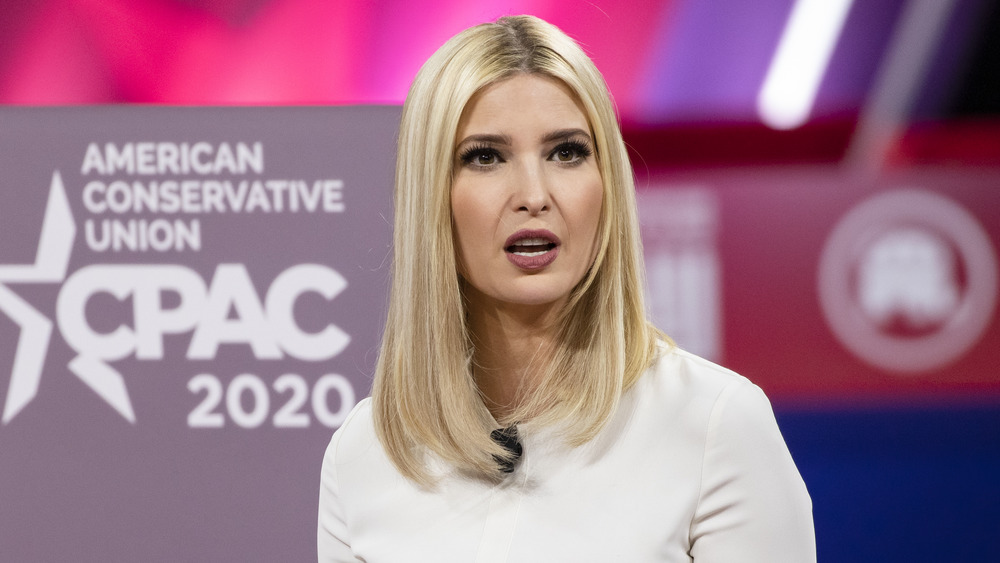 Samuel Corum/Getty Images
Donald Trump's final days in the White House are defined by a condensed concentration of the mayhem that defined his presidency. There were riots in the U.S. Capitol — leaving five people dead — after Trump addressed the crowd on Jan. 6, 2021 and urged them to "take back our country," according to The New York Times.
Following this, on grounds of "incitement of insurrection," House Democrats are voting on Trump's impeachment on Jan. 13, 2021, as per CNN, which could potentially make him the first U.S. president to be impeached twice.
As Trump's last days become record-breaking (and not in a good way), all eyes are turned to his daughter, Ivanka Trump, to see what she'll do. Will she join her father on his sinking ship or attempt to separate herself in order to carve out her own political career?
While Ivanka is allegedly deciding between the two camps, it seems the latter is becoming her ultimate choice. In a since-deleted tweet, Ivanka took to Twitter on the day of the Capitol riots to call the mob "American Patriots" — but also called the violence "unacceptable." She said (via The Scotsman): "American Patriots – any security breach or disrespect to our law enforcement is unacceptable. The violence must stop immediately. Please be peaceful." In a futile effort to please both sides, she pleased no one.
But Ivanka seems to be, slowly and surely, embarking on her own political career — and her aspirations may surprise you.
Ivanka's got her eye on the presidency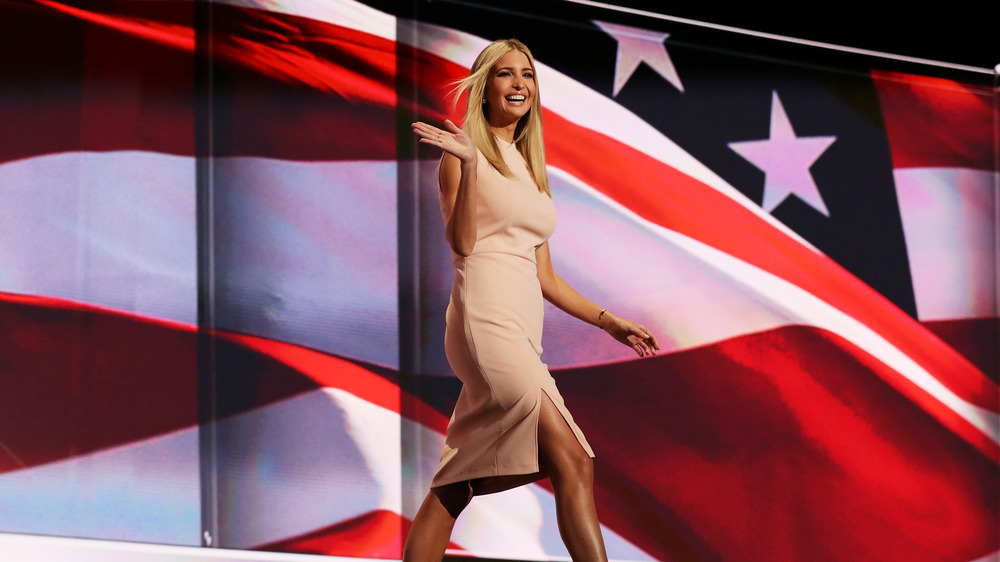 Joe Raedle/Getty Images
Ivanka Trump seems to be slowly separating herself from the rest of the Trump clan. Sources even stated that she's planning on attending Joe Biden's inauguration, according to the Daily Mail, in an effort to smooth over the divisiveness. President Donald Trump allegedly called her choice "the worst decision she could ever make." 
What's Ivanka's endgame in all of this? According to Fire and Fury: Inside The Trump White House author Michael Wolff's piece in New York Magazine, Ivanka believes that she can survive this contentious time and become the first woman president.
Life will never be the same again for Ivanka and her husband, Jared Kushner, as their former life in New York is a thing of the past — precisely because New Yorkers don't want them anymore, The Daily Beast reported. (They're instead moving to a super luxe island in Miami.) But that doesn't mean Ivanka will slink away quietly into the shadows. (It's also likely her father won't either.) As The Washington Post points out, in the time of upheaval after the 2020 election "the first daughter will be contemplating how to maximize her political capital."
After working in the White House and after experiencing success at MAGA rallies, Ivanka has no interest in returning to business ventures that involve selling purses or perfumes. It's politics now, baby, and Ivanka, like the whole Trump clan, isn't one to take an unassuming position.