The Truth About Sarah, Duchess Of York's New Career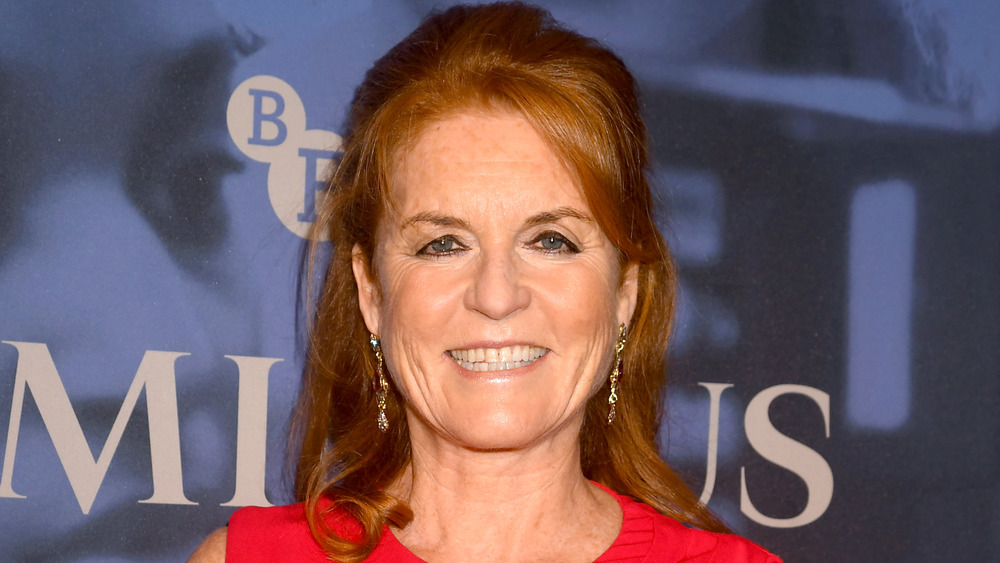 Dave J Hogan/Getty Images
It seems like the royal family just can't get enough of spilling all their family secrets! In early 2021, new broke that Samantha Markle, Meghan Markle's estranged sister, had a tell-all book coming out titled The Diary of Princess Pushy's Sister — Part 1, detailing the family drama surrounding the American actress. As if the constant prying of the British tabloids weren't enough, the royals can leave it to their own family to release family tales via book deals.
The latest comes from Sarah Ferguson, the Duchess of York, in a new book that will appeal to fans of the royal family and Victorian era fanatics alike. Ferguson was previously married to Prince Andrew, the Duke of York, who is Queen Elizabeth's second son (a.k.a. younger brother to Prince Charles, the Prince of Wales). The Duke and Duchess of York officially divorced in 1996 and share two daughters, Princess Eugenie and Princess Beatrice.
So, what part of the Duchess of York's love story can royal fanatics expect?
The Duchess of York might draw from her own love story for her book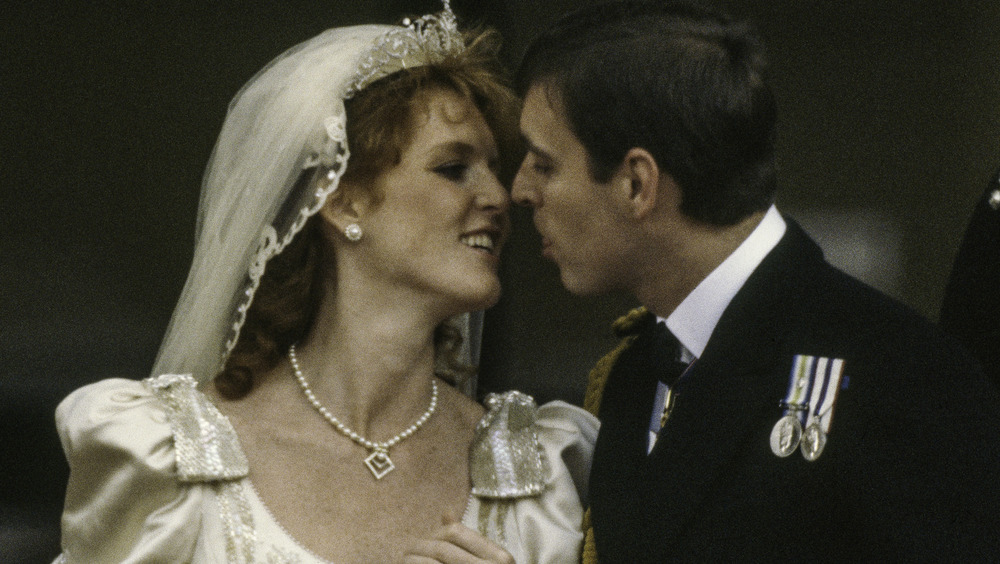 Derek Hudson/Getty Images
In January 2021, Sarah Ferguson took to Instagram where she was "delighted to announce [her] first historical romance novel, Her Heart for a Compass." According to Ferguson, the book will follow the love life of "one of [her] ancestors" and will be set in the nineteenth century. According to Page Six, that ancestor is her great-great-great aunt.
"This is a coming-of-age story about being brave and rebellious, and daring to follow your heart against the odds," wrote Ferguson in the announcement. "The story itself is based on one of my ancestors and I've spent the last couple of years doing my own research into my family history with the help of the royal archives. As a result the book is rich in detail of the Victorian era and draws on my own life journey and experiences too — so it is a story very close to my own heart."
It sounds like royal family fans will be getting a special treat with inside stories. Rumor has it, the book will also draw on the Duchess of York's own love story with Prince Andrew, according to Page Six. Per the outlet, the great-great-great aunt in question is Lady Margaret Montagu Douglas Scott, and the book, Her Heart for a Compass, details her flea from an arranged marriage.