The Truth About RuPaul's Drag Race's Kandy Muse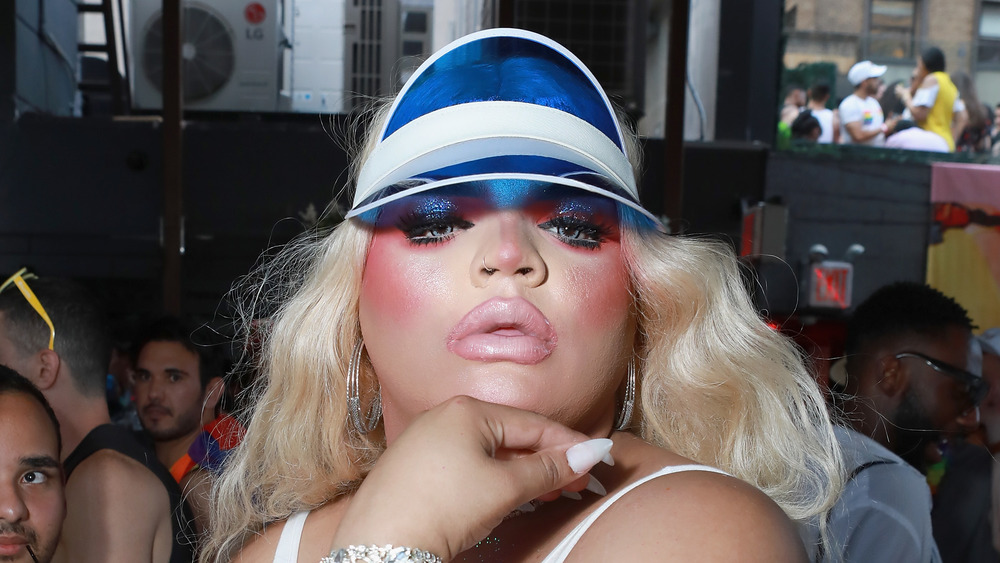 Gonzalo Marroquin/Getty Images
She may be new to Season 13 of RuPaul's Drag Race, but drag fans everywhere know Kandy Muse. The Bronx, New York, native — whose real name is Kevin Candelario — became a phenomenon in September 2018 after she went viral for tweeting, "I'm at this gig right now alone and everyone has wanted a photo with me but no one has asked how my day was, so I'm just sitting here in vip all alone, feeling alone. this industry really is a lonely one huh." This prompted the "Sitting alone in VIP" meme and later inspired a song by All Stars 2 winner Alaska Thunderf**k, per Screen Rant. Since Kandy was her muse, she, of course, was featured in the music video.
With her newfound fame, Kandy was ready for Season 13, as she was the first queen to arrive in the werk room. She was supposed to be featured on Season 12, but had to back out at the last minute, according to her Fandom profile. After auditioning for the show four times prior, she was thrilled to finally make the cut. "Being the first b***h to walk into this competition after waiting years to get on Drag Race is such a f***ing dream," she said in her introduction. Keep scrolling for more details about Kandy.
Kandy Muse already has beef with her fellow drag queens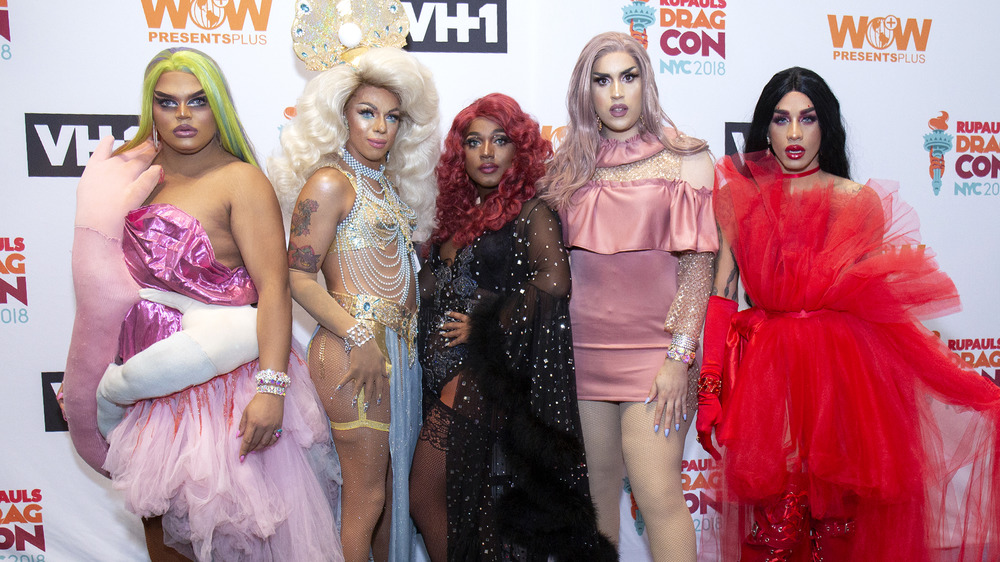 Santiago Felipe/Getty Images
Asides from going viral, you may also recognize Kandy Muse from the Haus of Aja. In fact, she is the Season 9 contestant Ava's drag daughter — but it sounds like they may be estranged. The group consisted of Aja, MoMo Shade, Kandy Muse, Janelle No. 5, and Dahlia Sin, but they broke up when their founder decided to step away from drag to be seen as a queer artist, according to The Tab. Kandy, Dahlia and Janelle No. 5 went on to form their own trio called Doll Haus and are often spotted working together. From Kandy's introduction on episode one of Season 13, it doesn't sound like she and Aja left off on good terms.
"I was definitely a loudmouth and I would say things about Aja that ... maybe I shouldn't cancel myself, but ... I also think that she was a little jealous of me," she said in a confessional interview. She continued to claim that Aja would break her down for "not being famous enough" but now she has set out to "prove" she can "stand as an entertainer by my g**damn self." Sounds like we need to watch out for Miss Muse!