The Truth About Ayanna Pressley And Donald Trump's Relationship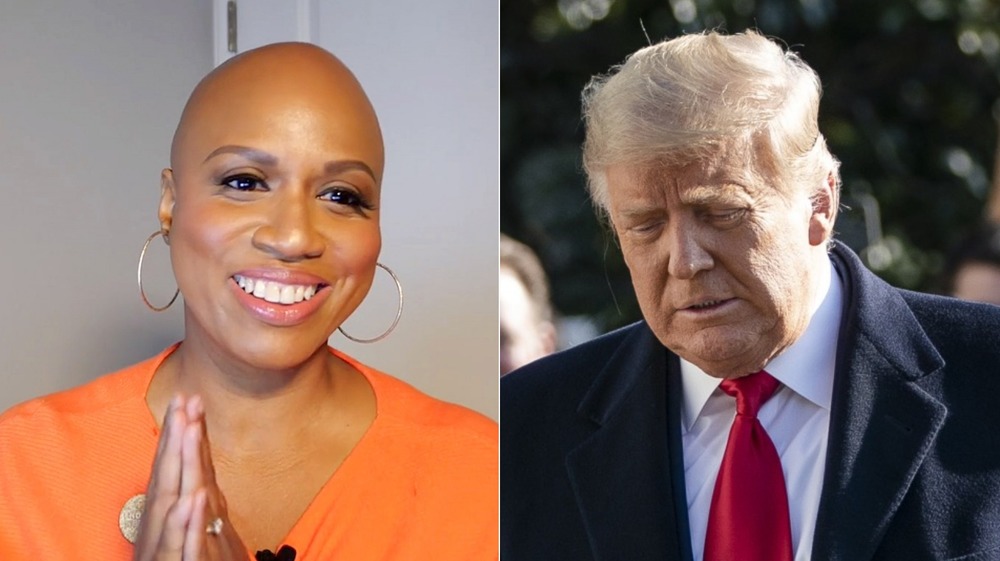 Getty Images, Drew Angerer/Getty Images
In the days following Jan. 6, 2021, when hundreds of right-wing insurrectionists breached security at The United States Capitol and incited a violent riot following a rally held by Donald Trump, a number of legislators on both sides of the party line called for a second impeachment of the outgoing president — a first in U.S. history. Among those legislators is Massachusetts House Representative Ayanna Pressley, a junior congresswoman known for her more progressive stances on social issues, and for her in-party de facto alliance with fellow lawmakers Alexandria Ocasio-Cortez, Rashida Tlaib, and Ilhan Omar — an affiliation which has earned them the nickname "The Squad" in the press. 
Pressley's backing of a second Trump impeachment just days before President-elect Joe Biden's Jan. 20, 2021 inauguration, along with her account of her survival following the events of January 6, has seemingly garnered support for her stance. So how has Ayanna Pressley's past relationship (or more specifically, past conflicts) with the soon-to-be ex-commander-in-chief impacted the current crisis in Congress? Find out below after the jump.
Ayanna Pressley is calling for Trump's impeachment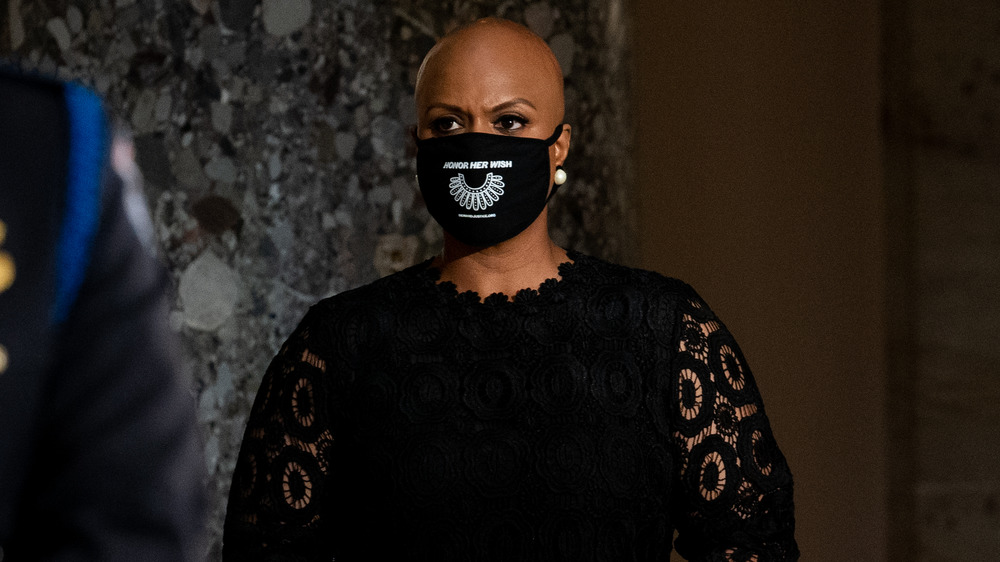 Pool/Getty Images
In a Jan. 11, 2021 interview with MSNBC host Joy Reid, Massachusetts House Representative Ayanna Pressley did not mince words in describing both her own experience of survival during the takeover of Capitol Hill by right-wing insurrectionists, many of whom were confirmed as members of white supremacist groups. She also described how being "in the sightline ... of Donald Trump and those who support him" has shaken the very core of her "sense of safety and security." Pressley, who is a Black woman, relayed to Reid that "the experiences of Wednesday were harrowing and unfortunately very familiar in the deepest and most ancestral way."
According to an in-depth report published by The Boston Globe on Jan. 12, 2021, both Pressley and her staff hid in an office throughout the duration of the insurrectionist takeover. According to the outlet, Pressley felt that the combination of her "alopecia, an autoimmune disorder that puts her in the high-risk category for coronavirus," as well as her membership to "The Squad," a frequent target of conservative outrage, put her in particular danger that day. 
In the days that followed, Pressley, along with colleague Representative Ilhan Omar, drafted articles of impeachment against the president on the basis of Trump "willfully inciting violence against the government of the United States," per MassLive. Considering Trump's overall contentious relationship with Pressley, the fact that she's since led the charge against a second impeachment is all the more unsurprising.  
Ayanna Pressley's antipathy towards Donald Trump runs deep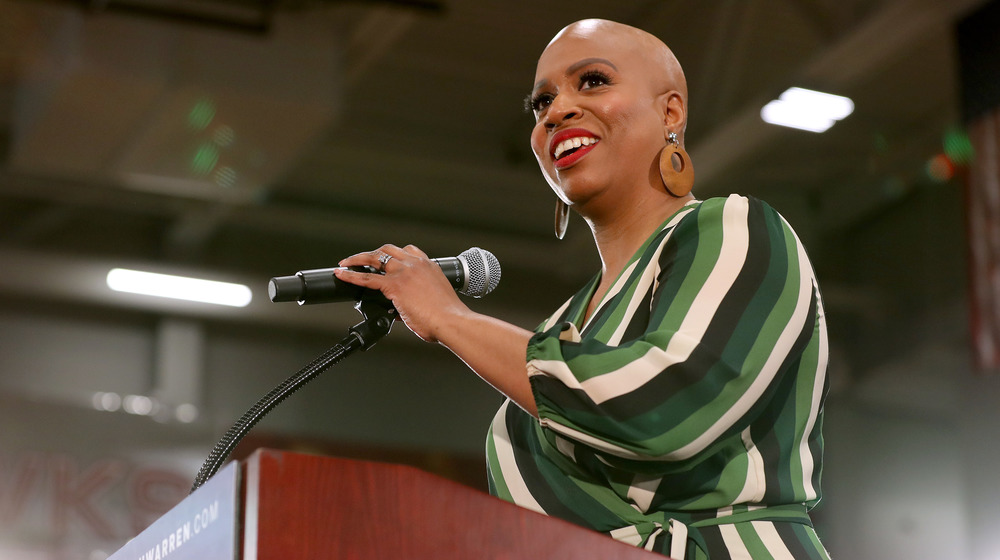 Chip Somodevilla/Getty Images
House Representative Ayanna Pressley, who was elected to her first-ever congressional term in 2018, along with fellow lawmakers Alexandria Ocasio-Cortez, Ilhan Omar, and Rashida Tlaib, has been a frequent target of Trump since assuming office. The most notable example was July 2019, when Trump implored the four congresswomen, all of whom are women of color, to "go back and help fix the totally broken and crime-infested places from which they came" in a series of tweets that were then largely condemned as racist and xenophobic. (Pressley, Ocasio-Cortez, and Tlaib are all U.S. citizens who were born in America; Omar, who was originally born in Somalia, became a naturalized citizen in 2000 at the age of 17, per HuffPost.)
Trump's tweets, made during his first impeachment hearings, got a prompt response by "The Squad" in a joint press conference. Pressley kicked off the remarks, saying Trump was merely trying to distract from the impeachment, and describing his tweets as a "xenophobic" and "bigoted." She then called him "the occupant of our White House," saying she uses that term because "he does not embody the grace, the empathy, the compassion, the integrity that that office requires. 
While those are strong swings from a clear opponent, even Trump's closest supporters broke ranks over the tweets. Among them was longtime Trump supporter and friend Geraldo Rivera, who in a statement to the New York Times admitted that Trump's tweets "made it impossible" to defend the president against claims of purported racism.