Lynda Carter: How Much Is The Wonder Woman Actress Worth Today?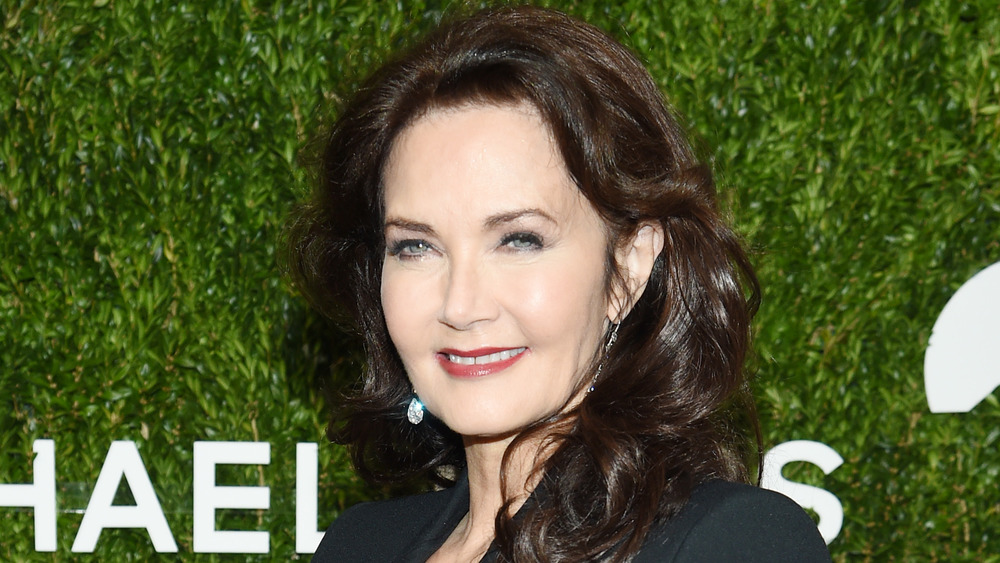 Dimitrios Kambouris/Getty Images
Lynda Carter will always be a Hollywood legend thanks to the fact that she will forever be remembered as the original Wonder Woman. While Gal Gadot has taken up the lasso these days — which is something that the older actor definitely has feelings about — Carter first took on the crime-fighting role back in 1975 when the superhero's story was turned into a television series. "Her character was resourceful and in control, often coming to the rescue of the show's male lead, Lyle Waggoner," according to PBS' Pioneers of Television. "Wonder Woman was among the first TV dramas with a female lead and it gave invaluable experience to a wide range of female writers and producers."
The character also launched Carter's career beyond the show, helping her land roles on other series such as Partners in Crime, Hawkeye and Supergirl. She's also popped up in minor roles on popular shows like Hope & Faith, Smallville and Two and a Half Men, as well as both Law & Order and Law & Order: Special Victims Unit. As for movies, the actor can be seen in 2001's Super Troopers (and its 2018 sequel), 2005's The Dukes of Hazzard and (fittingly) 2020's Wonder Woman 1984.
With that kind of success in show business, Carter has made quite a bit of money over the years. However, her fortune might not be as big as you thought.
It's no wonder Lynda Carter's made a lot of money over the years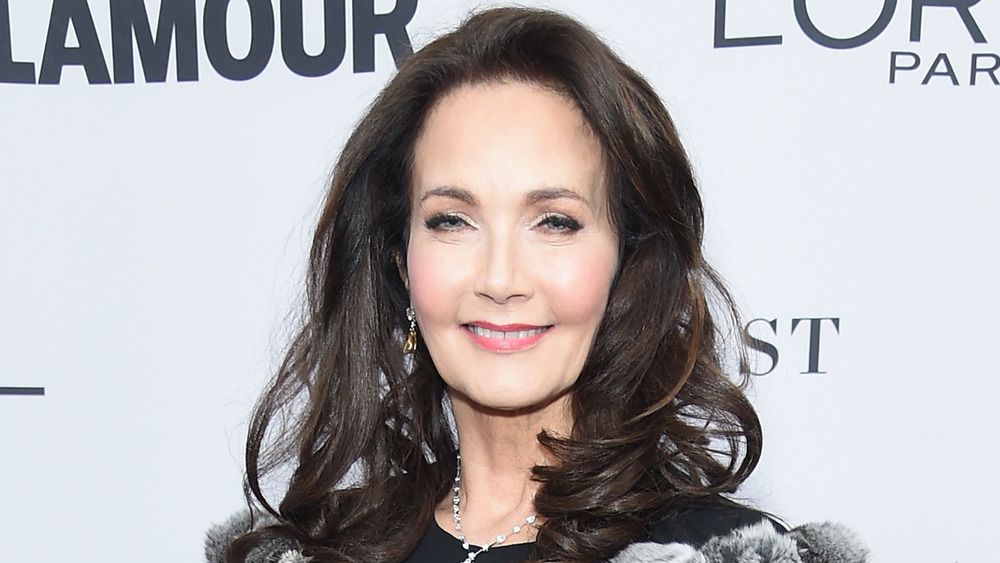 Jamie Mccarthy/Getty Images
Lynda Carter is an incredibly accomplished person. On top of playing Wonder Woman, she has "the distinction of producing and starring in five highly-rated network television specials, several of which were Emmy nominated," the Hollywood Walk of Fame website noted when the star was given her own sidewalk-based honor in 2018. Additionally, Carter "has appeared onstage with many of the world's most renowned singers, including Ray Charles, Tom Jones, Kenny Rogers, Bob Hope, George Benson and Ben Vereen." Of course, she has also "starred in more than 40 television shows and films." Yeah, wow!
"It seems impossible that I've been in the entertainment industry for 50 years. But I love this business — I love the creative process, the work, the performing ... all of it," Carter wrote in an Instagram caption alongside a photo of herself at her Walk of Fame ceremony. She then thanked her fans, who had "encouraged and cheered [the star] on all of these years."
Those fans would likely also cheer about the fact that while Carter may not have the biggest fortune in Hollywood — and may, in fact, not have as much as you might have assumed considering she's an industry icon — she does have a fortune that sits at $10 million, according to Celebrity Net Worth. We wonder how many invisible planes that could buy?