Here's How Much Tiger Woods Is Really Worth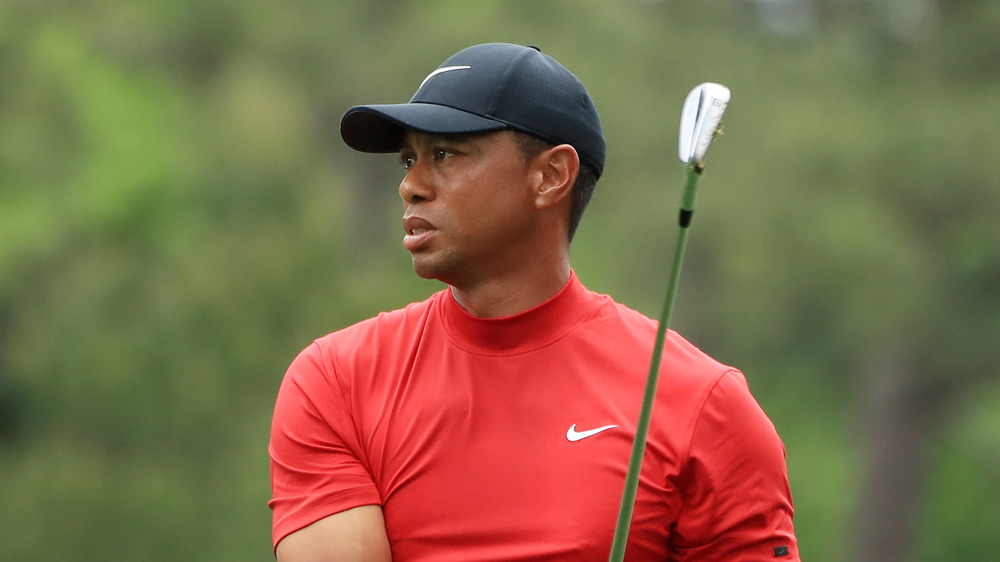 Andrew Redington/Getty Images
It's no secret that Tiger Woods, arguably one of the greatest golfers of all time, has made a pretty good living for himself. The golf phenom went pro in 1996, and since then, some argue that every single thing the talented golfer touched turned to gold — well, except for maybe that pesky 2009 cheating scandal that ultimately resulted in an astronomically expensive divorce (to the tune of $100 million fat ones to be exact, per Forbes) and the loss of many lucrative endorsement deals.
But don't worry, most of those deals eventually came back around and gave Woods another shot... and they're probably really glad they did, as he managed to pull off what some refer to as the "craziest" sports comeback of all time, per Golf magazine. 
But after so many years in the spotlight and the opportunity to amass so much wealth, many can't help but wonder: How much is Woods really worth? Keep reading after the jump to find out!
Tiger Woods' endorsement deals are a gold mine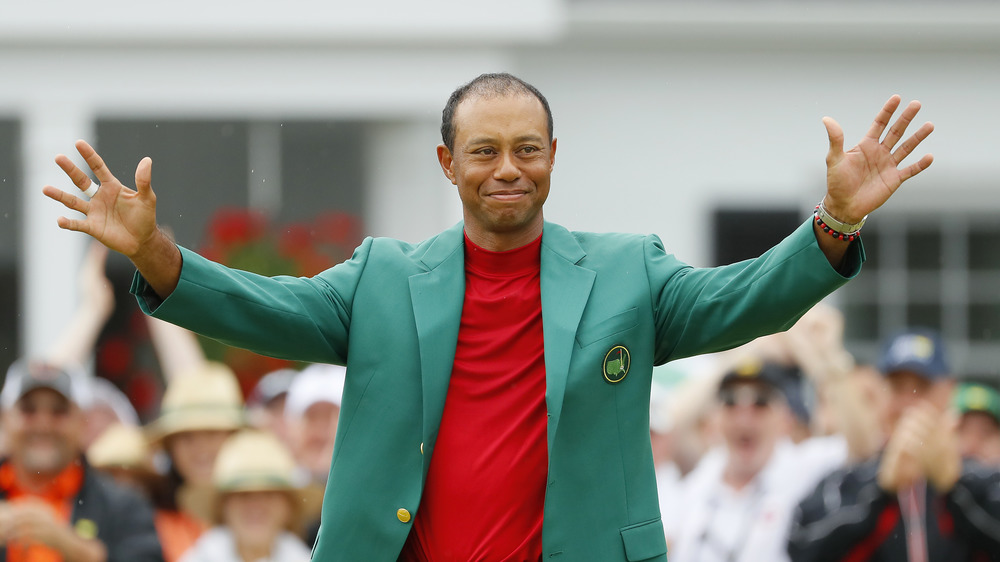 Kevin C. Cox/Getty Images
In 2018, Forbes reported professional golfer Tiger Woods' net worth to be at a staggering $800 million. That's a lot of dough! But how did they arrive at that number? Forbes cites the more than two decades of professional golfing under Woods' belt, along with advantageous endorsement deals with high-profile companies such as Nike, TaylorMade, Bridgestone, Monster Energy, Hero MotoCorp, Kowa, and GolfTV. In fact, it's reported that while he may be a talented golfer, the bulk of his income is made through endorsement deals. 
In May of 2020, Forbes reported the athlete raked in a whopping $62.3 million in the year of 2020, but cited that only $2.3 million of that actually came from his golf winnings. So, how did he accrue the other $60 million? You guessed it — endorsements!
Reportedly, Woods has accumulated $1.5 billion (yes, billion with a B) in endorsement deals over the lifetime of his professional golfing career. Who knew?! But make no mistake — this particular way of making money is not uncommon for legendary athletes. In fact, Michael Jordan and LeBron James have amassed the majority of his wealth the same way, as reported by Clutch Points.
So there ya have it, folks. While Woods is a talented golfer in his own right, perhaps it's his brand that has become so bankable, resulting in his hefty $800 million empire.