The Untold Truth Of Tiger Woods' Father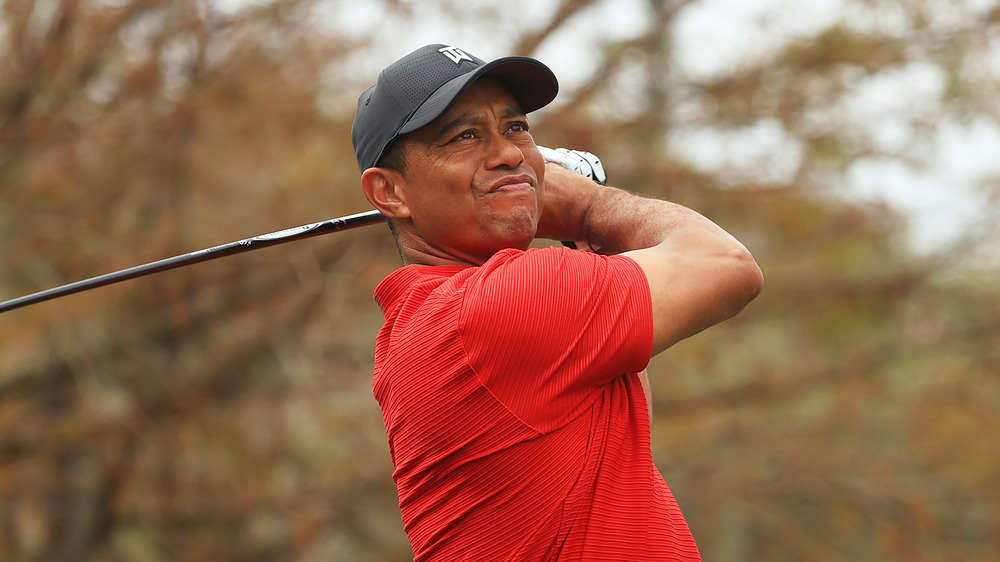 Mike Ehrmann/Getty Images
HBO released a two-part documentary called Tiger, which follows the rise, fall, and comeback of golf superstar Tiger Woods. The first part of the documentary highlights the role his father played in Tiger's golf career and personal life. However, the golfer himself declined to participate multiple times, per CNN.
Instead, PGA director Joe Grohman spoke to his personal influence on Woods and the relationship he had with Woods' father, Earl Woods, saying, "Earl was a great, great dad, but I don't know how to smooth this one over. I assure you that we were not the best role models when it came to honoring your marriage" (via SheKnows). 
In the documentary, Grohman continued by apologizing for the kind of role model he and Earl were to Tiger, as both were guilty of cheating on their wives. "For a long time, me and Earl were the two biggest male figures in his life, the two closest to him and here I am, chasing skirts and bringing them to the course and he's seeing this," Grohman explained. "And I was married too at the time, and he's seeing this. To have that kind of access to this child's development and to expose him to that, I mean... yeah. Sorry, champ. Sorry."
Woods made headlines back in 2009 when his long run of infidelity was revealed. At the time he was married to Swedish model Elin Nordegren, with whom he shares two children, Charlie and Sam. In 2010, Tiger checked into a rehab facility to be treated for a sex addiction.
Earl Woods put an immense amount of pressure on Tiger at a young age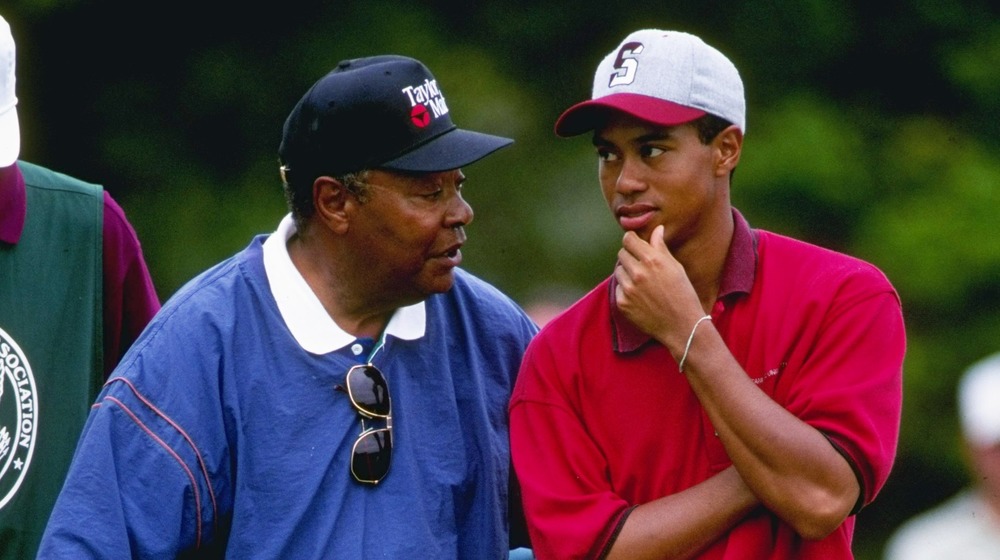 J.d. Cuban/Getty Images
In the documentary, co-directors Matthew Heineman and Matthew Hamachek highlight the high expectations Earl Woods placed on his son, Tiger Woods, at a very young age. "I mean, you can't help but feel for a guy who was thrust into the national spotlight at the age of two" Hamachek explained (via CNN). Of course, he's referring to Tiger's infamous appearance on the Mike Douglas Show, where the 15-time major winner was shown hitting a golf ball at the tender age of two. One of his teachers featured in the film, Maureen Decker, recalled that Tiger wanted to try other sports, but his father would not let him (via CNN).
The documentary begins with a voiceover of Earl speaking from 1996, when his son was 21. He can be heard saying of his son, "He will transcend this game and bring to the world a humanitarianism which has never been known before. The world will be a better place to live in, by virtue of his existence and his presence." Tiger's reply? "That's just my Dad speaking, a proud father" (via CNN).
Tiger's father passed away after a battle with cancer in 2006. The following year, Tiger told USA Today, "My dad was always the person who would plant seeds and give me encouragement but also would say things that would fester inside me that wouldn't come to fruition for a while."
The full two-part documentary Tiger can be seen now on HBO Max.