Does Channing Tatum Have A Higher Net Worth Than Jenna Dewan?
Greg Doherty/Getty Images
We may receive a commission on purchases made from links.
The Channing Tatum/Jenna Dewan divorce still feels kind of unreal. For nearly a decade, the two seemed like couple goals. However, in April 2018, the pair announced they were separating, and by 2019 they had officially divorced. In Dewan's novel Gracefully You: How to Live Your Best Life Every Day, the Witches of East End star spoke candidly about why she chose to leave the father of her daughter Everly Tatum. 
"I'd come to realize the dynamic I was in wasn't serving me nor was it serving my daughter," she wrote (via People). "First and foremost I had to accept the realization this isn't working and had moved into hurting." She added, "The public saw Channing and I in this idealized romanticized light. This made things difficult for me because I like being as honest and real as I can." And while fans grieved the loss of the "It" couple, both parties moved on in their own time (and amicably). 
After their split, Dewan began dating actor Steve Kazee, with whom she shares son Callum Michael Rebel Kazee. Channing moved on with singer Jessie J, but they later parted ways not once, but twice. So, of the previously happy couple, who actually makes more money? Well, the answer may be a little obvious. 
Who stepped up their career and earned the big bucks?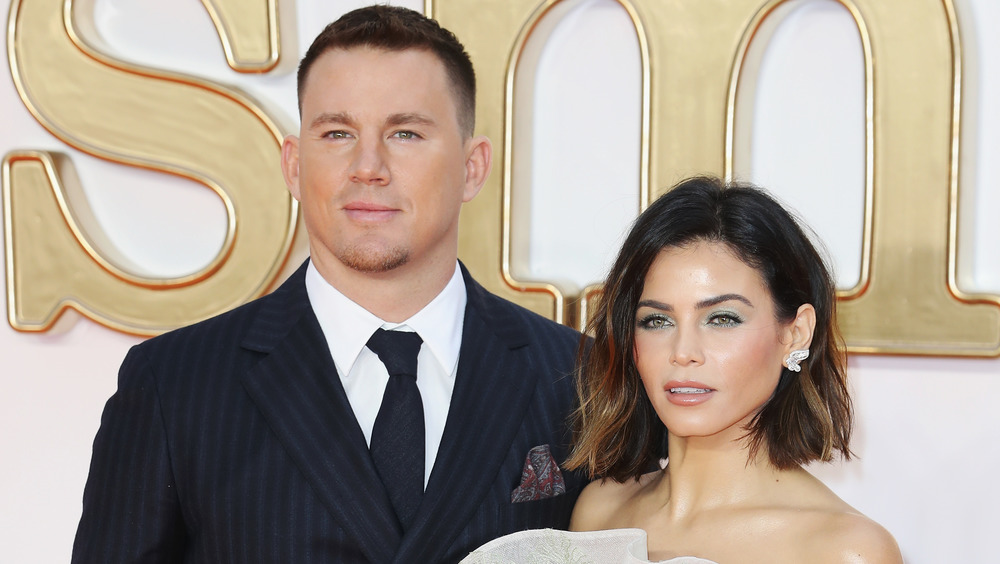 Chris Jackson/Getty Images
These days, Jenna Dewan seems to have taken a step back from her career and is focusing on her personal life. In February 2020, the actress announced that she was officially engaged to boyfriend Steve Kazee on Instagram. As fans may recall, the news came months after the pro dancer revealed she and Kazee were expecting their first child together. The newborn made its Instagram debut in March of the same year on Dewan's account. In the caption, she wrote, "And just like that, our hearts exploded into all of eternity and beyond ... Welcome to the world you little angel! Callum Michael Rebel Kazee 3/6/20." 
As for ex Channing Tatum, as of this writing, he has a few films in various stages of production, including Dog and America: The Motion Picture. It certainty seems like the Magic Mike star has a lot going on (cue Rihanna's "Work"). With that kind of work load, it makes sense why the dollar signs keep rolling in. As of this writing, Dewan is worth $30 million, while Tatum's net worth sits at $80 million. There may be a $50 million gap between the two, but all in all, they're both still richer than us.