The Tragic Death Of Survivor: Palau Contestant Angie Jakusz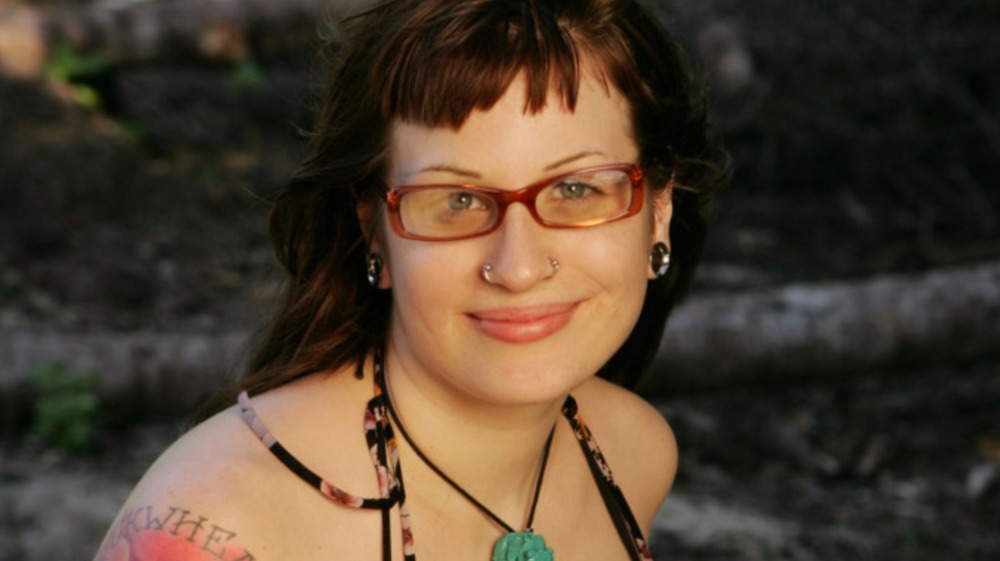 Monty Brinton/CBS
Survivor: Palau contestant Angie Jakusz died at the age of 40 on Jan. 8, 2021 due to complications related to her cancer diagnosis. The beloved contestant was diagnosed with squamous cell colorectal cancer in 2017, per the Daily Mail. 
Angie gained notoriety through her stint on Survivor in 2005 at just 25 years old. While her unique look and vivid tattoos set her as an easy target at first, she surprised her fellow contestants by performing quite well in challenges. She became a viewer favorite, but was voted off in 13th place, according to a Survivor fan site.
Angie was born in Wisconsin and moved to San Francisco and New York before planting roots in New Orleans, according to her CBS bio. She lived in New Orleans and worked as a bartender and an artist at the time of her participation on Survivor. She also had a role in 1998's Lucinda's Spell, per IMDb.
Her obituary describes her as a multi-talented creative who always tried to squeeze the most out of life. "Angie was an incredibly passionate person with an extraordinary lust for life," the obituary says. "Whether she was sewing, painting, drawing, doing nail art or makeup, costuming, reading, snorkeling, scuba diving, traveling or just raising hell, she did it lovingly and with laser precision." 
Upon hearing the news of her death, both Survivor fans and contestants expressed their condolences.
Fans react to Survivor: Palau contestant Angie Jakusz's death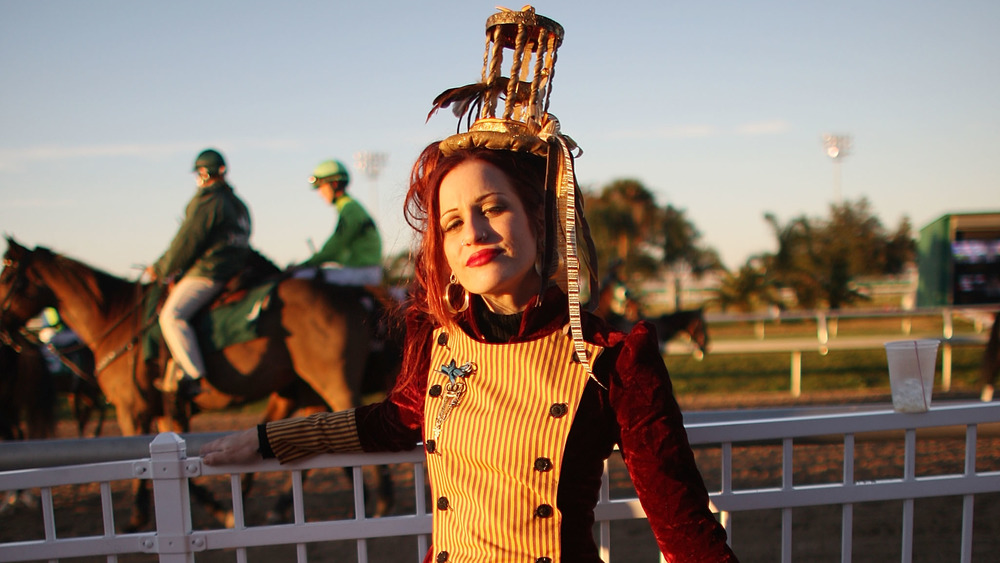 Mario Tama/Getty Images
Angie Jakusz, nicknamed "No Fun Angie" on Survivor, was a beloved contestant from the show, as exemplified by the condolence messages that flooded Twitter upon the news of her death. "i literally loved angie jakusz so much, like SO much ): i'm so sad that she's gone. i wrote a literal project about her in 8th grade, so just...wow," one devastated fan wrote. "A beautiful soul gone too soon," another fan added.
Former Survivor: Palau contestant Coby Archa remembered Angie in an interview with People. "People have to remember back in 2005 women weren't cast on Survivor with dreads and tattoos," he said. "She broke the casting barrier. Fans related to her story so much. And a lot of people wanted to see her play again for her strength."
Coby was aware of Angie's cancer diagnosis and said he helped raise money for her medical bills. "We had heard from her family three years ago that she was battling cancer," he noted. "We raised some money for her treatments. She wasn't into the fame, just the experience of Survivor. She came, she played, and she went back to her life in New Orleans. She liked her life that way."
Angie is survived by her husband of 9 years, Steven Calandra, her parents, her brother, a niece, and a nephew, per Daily Mail.