Photo From Taylor Swift Sexual Assault Case Emerges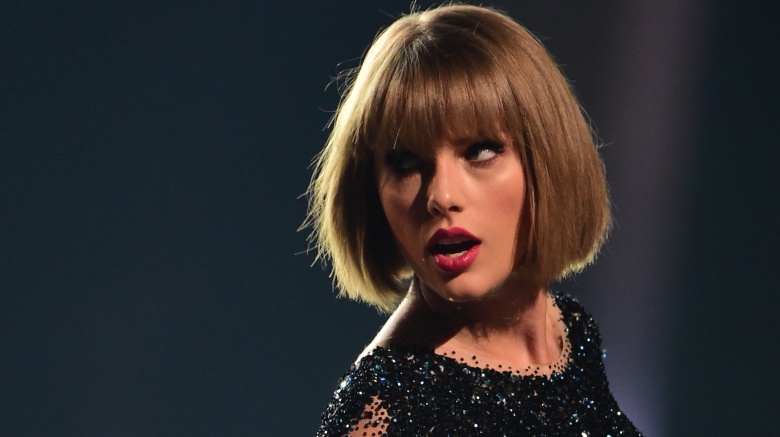 Getty Images
A photo Taylor Swift wanted to keep sealed from her sexual assault lawsuit has hit the web.
In October 2016, TMZ reported Swift's legal team filed documents to keep a meet-and-greet photo featuring the singer and Denver DJ David Mueller, whom she accused of groping her without consent, under wraps. Swift's camp claimed releasing the photo would allow it to "be shared for scandalous and prurient interests" and alleged the image could prejudice a potential jury.
The photo is a piece of evidence in Swift's lawsuit against Mueller. The "New Romantics" singer accused him of lifting her skirt and grabbing her inappropriately and without her consent backstage at a June 2013 meet-and-greet. Mueller was subsequently fired from his job at KYGO FM. He denied Swift's claims, insisting it was actually his supervisor who groped her. Mueller sued Swift for slander, and Swift filed a countersuit for assault and battery, promising to donate any winnings to sexual assault victims' charities.
The supposed photo was published by TMZ on Nov. 12, 2016. In the snap, a smiling Swift stands between Mueller and a female. Swift is leaning heavily towards the female in the photo, and Mueller's hand appears to be lower than the singer's waist.
TMZ reported Mueller and his team believe the published photo may actually help their case, claiming the picture "doesn't prove a thing other than he didn't have his hand underneath her skirt." That is an important aspect because as Nicki Swift previously reported, Swift said in her deposition (via Billboard), "Right as the moment came for us to pose for the photo, he took his hand and put it up my dress and grabbed onto my a** cheek, and no matter how much I scooted over it was still there. It was completely intentional, I've never been so sure of anything in my life." Because Mueller's hand does not appear to be up Swift's skirt in the leaked photo, the image may make her seem less credible to a jury. As for why his hand is so low on her body, the DJ's team told TMZ it was because he leaned into the photo at the last minute.