Everything We Know About Siegfried Fischbacher's Death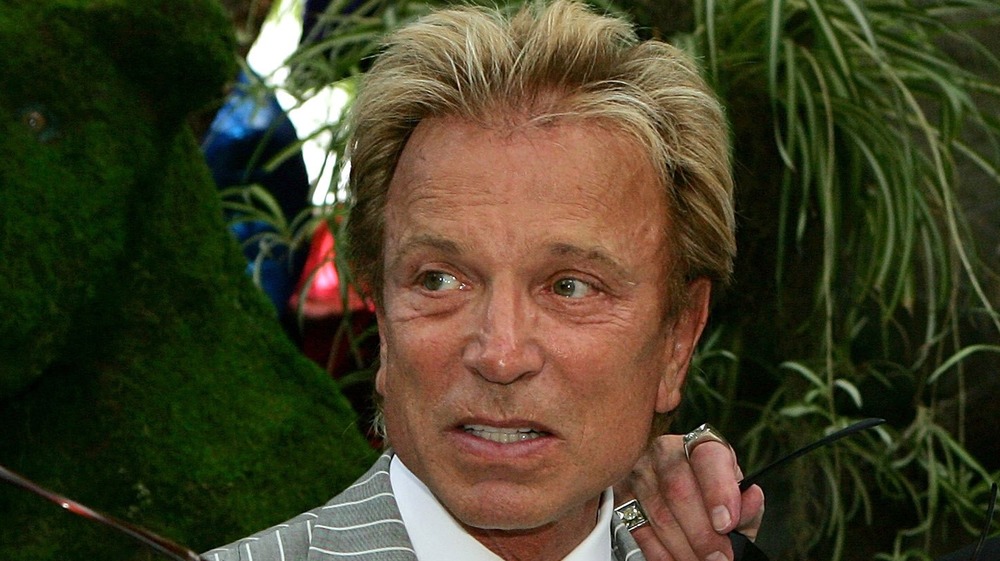 Ethan Miller/Getty Images
Siegfried Fischbacher of the German-American illusionist group Siegfried and Roy died on Jan. 13, 2021, per The New York Times, just days after news broke that he had cancer. He was 81 years old. TMZ reported that he died of pancreatic cancer in his Las Vegas home. According to the Daily Mail, he was "released from a clinic at his own request." He reportedly returned to his residence where he was being treated in hospice care a few days prior to his death.
The famous illusionist had previously undergone a "lengthy surgery to remove a malignant tumor," but the cancer had already spread through his body, per TMZ. According to outlet, Fischbacher's sister confirmed that he "fell asleep gently and peacefully." Per Time, she told German news agency dpa that they spoke on the phone and prayed together just before his death. "I could pray with him and tell him that I will always be with him in my heart," she told the outlet.
Fischbacher's death comes just eight months after his performing partner Roy Horn died due to coronavirus complications. "Today, the world has lost one of the greats of magic, but I have lost my best friend," Fischbacher said in a statement to Page Six. "From the moment we met, I knew Roy and I, together, would change the world. There could be no Siegfried without Roy, and no Roy without Siegfried." Horn was 75 years old at the time of his death. 
The death of both Fischbacher and Horn marks the end of a legendary illusionist duo.
The legacy of Siegfried and Roy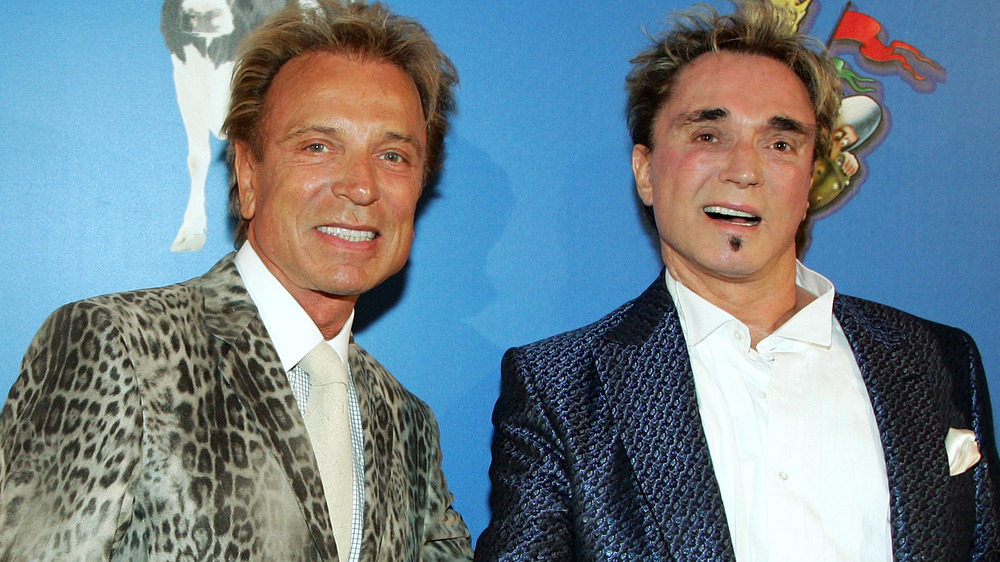 Ethan Miller/Getty Images
Siegfried Fischbacher and Roy Horn met on a cruise ship more than six decades ago and immediately bonded when Horn helped Siegfried perfect his magic act, per NBC News. The pair began performing together on the Vegas strip in 1967 and by 1989, they landed a deal with the Mirage that lasted 14 years. 
The duo continued to be a tourist attraction into the 2000s, but halted their performances after Horn was partially paralyzed in what many called a tiger attack during a show in 2003. However, 10 year after the incident in an interview with Las Vegas Weekly, Horn clarified that the tiger, named Montecore, was only trying to help him. "I had high blood pressure at that time, and because of the energy level of the show, I got excited and passed out onstage and fell," he explained. 
Horn continued, "Montecore looked at me with his big blue eyes and was confused, and so he picked me up by the neck. He brought me to the side so he could attend to me." The pair officially retired in 2010, per The New York Times.
Upon hearing the news of Siegfried's death, fans took to Twitter to share their thoughts. "My condolences. I've always wanted to see one of their shows," one fan wrote. Another added, "now he can reunite with his old buddy only after less than a year." Both Siegfried and Roy will undoubtedly be remembered as highly revered and talented magicians.