The Rock Named Sexiest Man Alive, Considering Politics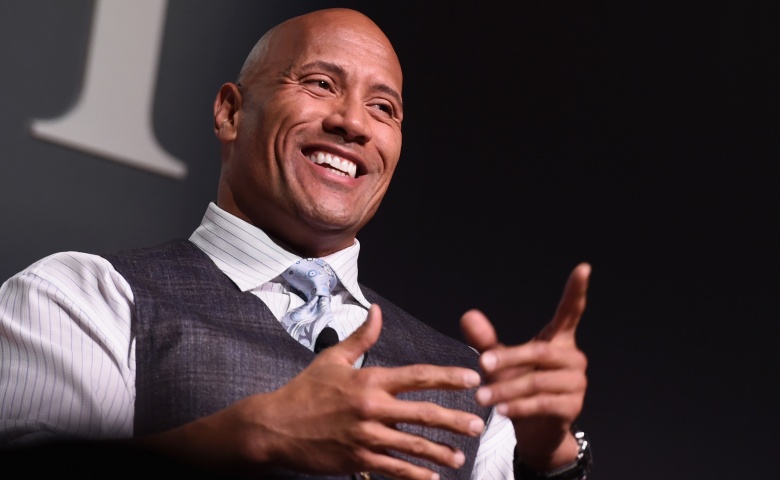 Getty Images
It's been a big week for Dwayne "The Rock" Johnson. He premiered a new movie, was named sexiest man alive, and announced a potential run for the White House—all in just 72 hours.
On Nov. 13, 2016, Johnson said he may run for president someday, telling Vanity Fair, "I wouldn't rule it out. It would be a great opportunity to help people, so it's possible. This past election shows that anything can happen."
It's not the first time he's pontificated on politics. In May 2016, he told British GQ, "I'll be honest, I haven't ruled politics out. I'm not being coy when I say that, but at the moment I am not sure. I can't deny that the thought of being governor, the thought of being president, is alluring. And beyond that, it would be an opportunity to make a real impact on people's lives on a global scale. But there are a lot of other things I want to do first." In June 2016, he wrote on Instagram, "The idea of one day becoming President to create real positive impact and global change is very alluring." In July 2016, he agreed to let a Nicki Swift team member manage his presidential campaign.
On Nov. 14, 2016, Johnson premiered Moana (2016) at the AFI Fest in Los Angeles, and the following day, the former wrestler was named People magazine's Sexiest Man Alive, and, well, he was really honored. "I said, 'That's awesome,'" he told People. "And then what went through my mind was just how cool and exciting it is. And then I thought, 'Wow, we've pretty much reached the pinnacle.' I'm not quite too sure where we go from here. I've done it all, this is it."
As for what makes him so sexy, Johnson is humble. "Ah, a sense of humor," he told People. "And I think probably just not trying to be sexy and just being cool and confident in your movies. I think with a lot of my fans, I've gotten to a very, very cool place where there's a direct line between the man they know off-screen and the man they see on-screen." That and skincare. "It starts with the skin! We've only got one face," he said. "You've got to take care of it. So I exfoliate."