The Tragic Death Of Illusionist Siegfried Fischbacher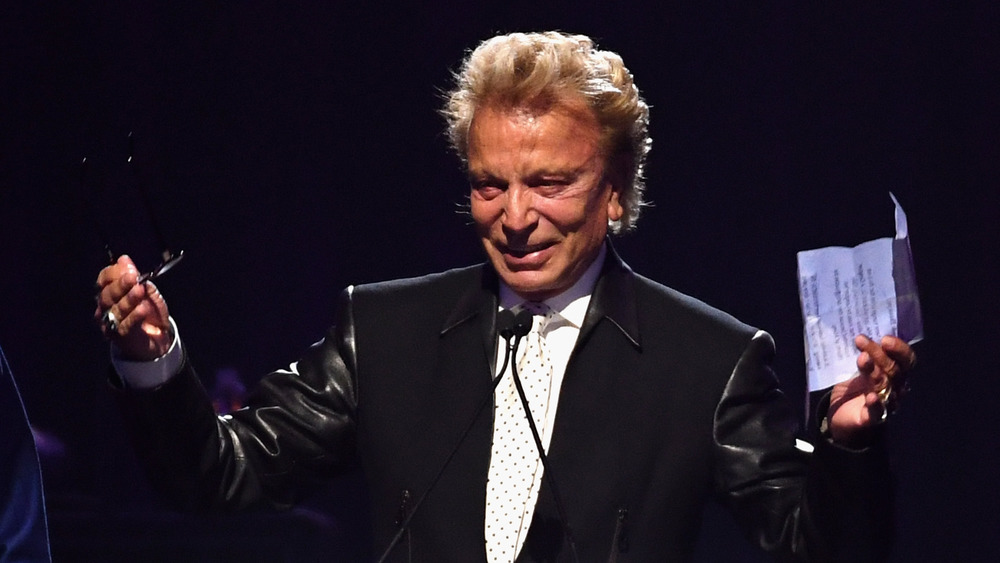 Ethan Miller/Getty Images
Renowned illusionist Siegfried Fischbacher, known for being half of the iconic magic duo Siegfried & Roy, died at the age of 81 on Jan. 13, 2021. His cause of death was pancreatic cancer, according to his publicist Dave Kirvin, per Washington Post. The news of Fischbacher's death comes months after his longtime partner, Roy Horn, died from coronavirus complications in May 2020.
With a career spanning four decades, both Fischbacher and Horn did their part to leave the world more magical before their untimely deaths. Fischbacher, who was born in Germany, started performing magic when he was just 8 years old. "When my father came to me after I mastered my first trick and said, 'How did you do that?' Those few words became the opening lines of my life. It was the first time I got attention from him and the first time somebody noticed me," he recalled of his childhood to People (via Washington Post). He went on to meet Horn as a teenager when they had the idea of adding zoo animals to their magic act. In the late 1980s and 1990s, the duo finally found stardom after years of struggle when they began headlining their own show at the Mirage hotel in Las Vegas. 
"The show is our life, and the life is our show," Fischbacher told the Today show in 2003. Keep scrolling for more details.
Siegfried Fischbacher's love for Roy and magic was like none other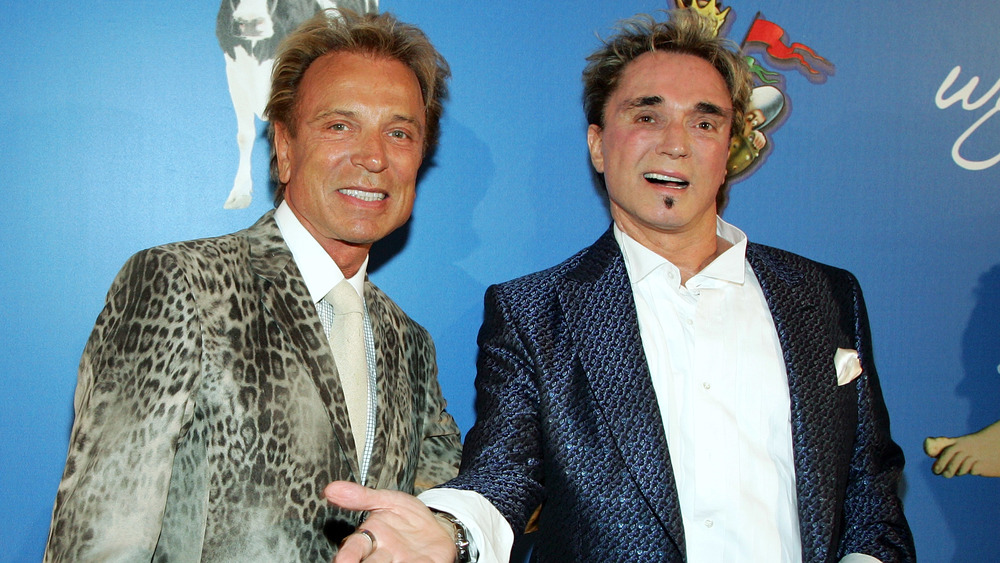 Ethan Miller/Getty Images
If there was anything Siegfried Fischbacher loved more than magic, it was his longtime partner Roy Horn. The duo took the stage in over 30,000 performances together until tragedy struck on Oct. 3, 2003, according to the Washington Post. Horn was attacked by a 400-pound white tiger and dragged off the stage in the middle of a show, which also happened to be on Roy's 59th birthday. The cat wrapped its jaw around Horn's neck, causing him to lose a lot of blood. He suffered a stroke and never fully recovered. After an investigation, it wasn't clear what made the big cat snap, but Fischbacher speculated that the tiger might have sensed Horn having a stroke, prompting the tiger to grab him and bring him to safety. Fischbacher stood by Horn in his darkest times and never stepped back on stage to revive their act solo, leaving their theater in the Mirage hotel closed for business.
Following the horrific accident, the pair made only a few public appearances. They lived a private life on their compound in Las Vegas, residing in separate homes on the property, until their respective deaths. "From the moment we met, I knew Roy and I, together, would change the world," Fischbacher said in a statement after Horn's death in May 2020, per Los Angeles Times. "There could be no Siegfried without Roy, and no Roy without Siegfried."