Megyn Kelly Opens Up About Ailes, Trump, Sexual Harassment, Bullying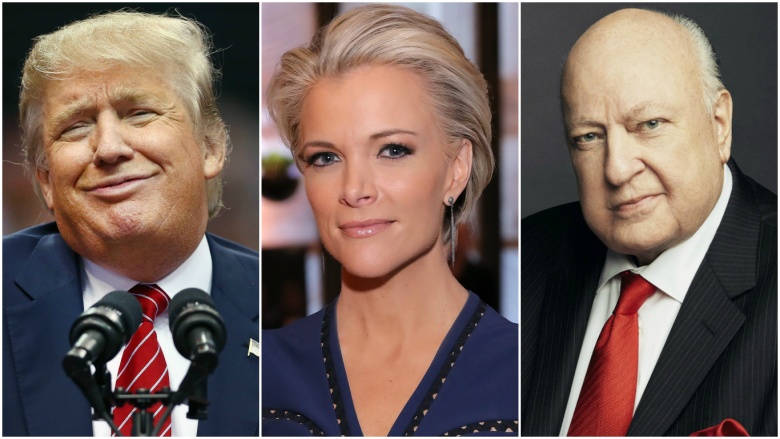 Getty Images
Megyn Kelly opened up about her alleged sexual harassment from Fox News chairman Roger Ailes and her rocky professional relationship with Donald Trump on Dr. Phil.
In an episode airing Nov. 15, 2016, Kelly, 46, tells Dr. Phil McGraw that she met with Ailes during her first year at the network, but those meetings didn't go well. "The problem with that meeting and with several that happened over the next six months was, not only was there legitimate professional advice, but there were grossly inappropriate comments," she told Dr. Phil (via Inside Edition). For instance, "He said he knew I must have some very sexy bras and he'd like to see me in them." She was quick to note, "[I'm] not looking to be salacious...But I want people to understand this was real, he did do this and I was far from the only one."
Ailes released a statement through his attorney, saying, "I categorically deny the allegations Megyn Kelly makes about me. I worked tirelessly to promote and advance her career, as Megyn herself admitted to Charlie Rose."
As Nicki Swift previously reported, Ailes faced a sexual harassment lawsuit from Fox & Friends anchor Gretchen Carlson. He denied all her claims. Fox News' parent company settled the suit in September 2016 and issued a public apology to Carlson.
Kelly also revealed the backstory to her fiery exchange with Trump at the Republican presidential debate. "Once he announced his candidacy for president, one of the stories that broke about him...was that in his divorce proceeding from his first wife, Ivana, she had under oath accused him of raping her, and she later recanted that testimony, but the news broke that under oath she accused him of it..." Kelly told Dr. Phil. Kelly ran the story on her news program, which Trump didn't appreciate. "Trump was not happy...and four days before the presidential debate—that has now become so well-known and well-seen—he called me up and threatened me and made very clear to me that he was extremely displeased," she recalled.
How did Kelly respond? "I told him flat out, 'Mr. Trump, I'm sorry you are unhappy, but you don't control the editorial on the Kelly File,' and that was it," she told Dr. Phil. "He started screaming at me; he hung-up the phone, and the next time we met was that Thursday night [at the debate.]"
Kelly said her tumultuous relationship with president-elect Trump, which she says has improved. "I don't think I did have a contentious relationship with him," she told Dr. Phil (via the Daily Mail). After reportedly having a "long sit down" at Trump Tower, Kelly said, "We're not 'tight,' but I don't think we do have a problem with one another."