What Happened To Tiffany Hendra From The Real Housewives Of Dallas?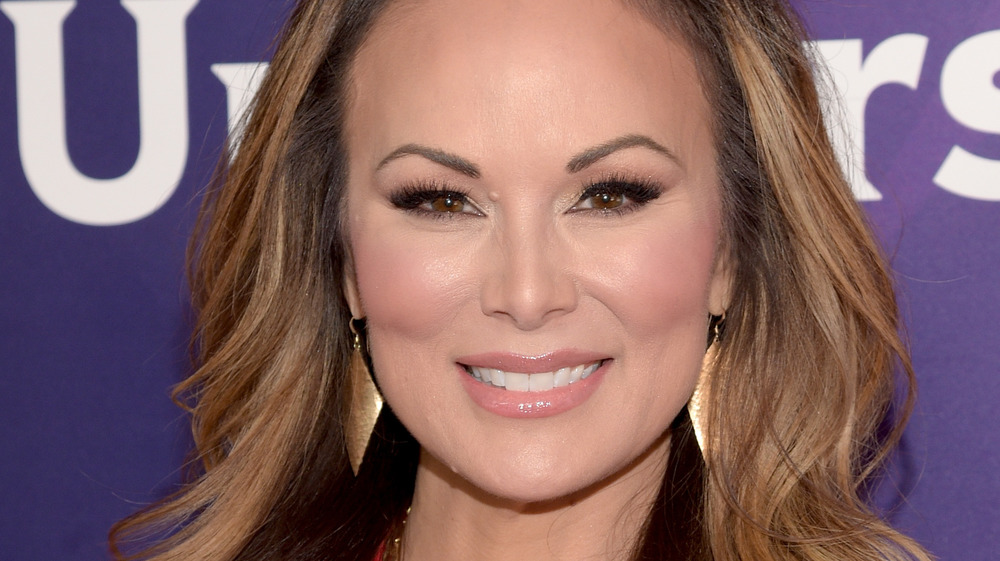 Jason Kempin/Getty Images
Bravo's Real Housewives franchise has seen many iconic women come and go over the years, but Tiffany Hendra might be one of the most memorable ladies — even though she only lasted one season as a full-time member of the cast.
Alongside her best friend of more than 20 years, LeeAnne Locken, Hendra made her debut on the first season of The Real Housewives of Dallas in 2016. During her brief time on the show, Hendra made a big impact when she revealed the drug and alcohol problems that caused her to hit "rock bottom" when she was a young actress and model living in Los Angeles. In an interview with Entertainment Tonight, she said she was "humbled" by the reaction to her story and how others came forward to share their own stories. 
During a reunion segment, Hendra also addressed past headlines that had referred to her as a "soft porn star" when referencing her role in a Cinemax drama in the early 2000s. "Obviously, you sign up to do a show like [Real Housewives,] you know that everything you've ever done in your life is going to come out," Hendra told Entertainment Tonight. "I'm not a porn star. I know what I did, I know what I didn't do."
That was then, but what has life for Tiffany Hendra been like since she left the Real Housewives franchise. Let's check in and find out what she's been up to recently.
Tiffany Hendra sparked drama with Andy Cohen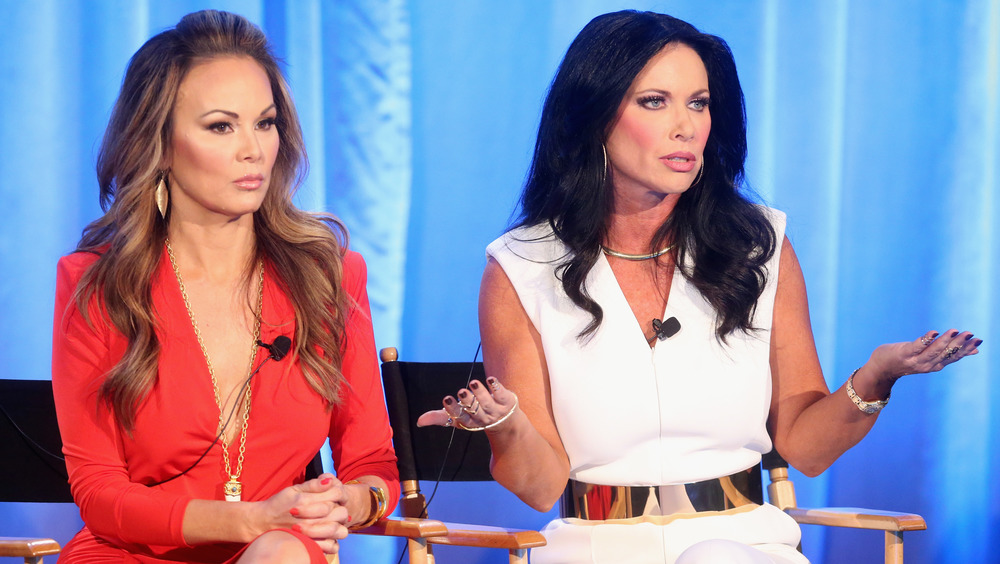 Frederick M. Brown/Getty Images
In an interview with Bravo, LeeAnne Locken revealed that she was "devastated" to find out that Tiffany Hendra wouldn't be coming back full-time to The Real Housewives of Dallas. Locken, who left the series in 2020 under murky circumstances, went on to blame the drama that developed among castmates for her pal's early departure.
"I think [Hendra] never got to be herself," Locken explained. "She only had to be the girl in the middle, and I just don't think that was a fair place to put her, but it's what happened." Locken also admitted that she felt "horrible" about the situation.
Hendra previously told Bravo that she and her husband, musician Aaron Hendra, would continue to enjoy "building our life and projects here in Dallas," as well as "spending more time in Australia with family."
In November 2017, the Dallas Observer reported that Hendra had warned women away from joining Season 3 of the RHOD in a since-deleted Facebook post. "If you want to be famous and willing to jeopardize your marriage, family and brand/mission — go for it," she reportedly told prospective Housewives. Hendra also called Bravo a "bottom feeder," claiming executive producer Andy Cohen was "laughing at these women." She concluded that society needs programming that "celebrates strong female unity."
Cohen told the Observer that he disagreed with Hendra's post, asserting that the backbone of his franchise is friendship.
Tiffany Hendra gave up reality TV for life coaching
Since leaving The Real Housewives of Dallas, Tiffany Hendra seems to be thriving as a life coach and women's empowerment coach. In a recent interview posted on her Instagram, she described having a "very special, spiritual practice." She also called 2020 a "huge blessing" for her life coaching pursuits because the COVID-19 pandemic gave her clients the opportunity to be quiet and examine their lives. Her work focuses on women, she explained, because they often keep themselves distracted with children and other responsibilities.
Hendra still seems to be close friends with her RHOB castmate LeeAnne Locken. In April 2019, Hendra made a surprise appearance at Locken's bachelorette party, where she gave an adorable speech about how happy she was for her friend.
Hendra's marriage to musician Aaron Hendra seems to be thriving too, as she posted a sweet video to her Instagram for his birthday on Jan. 3, 2021. "He's ridiculously talented, humble, hard working, sexy as hell, but most of all — his heart for God is what sets him apart!" Tiffany wrote in the caption. We're happy to this former Housewife doing so well!