The Real Reason Samantha And Meghan Markle Are Estranged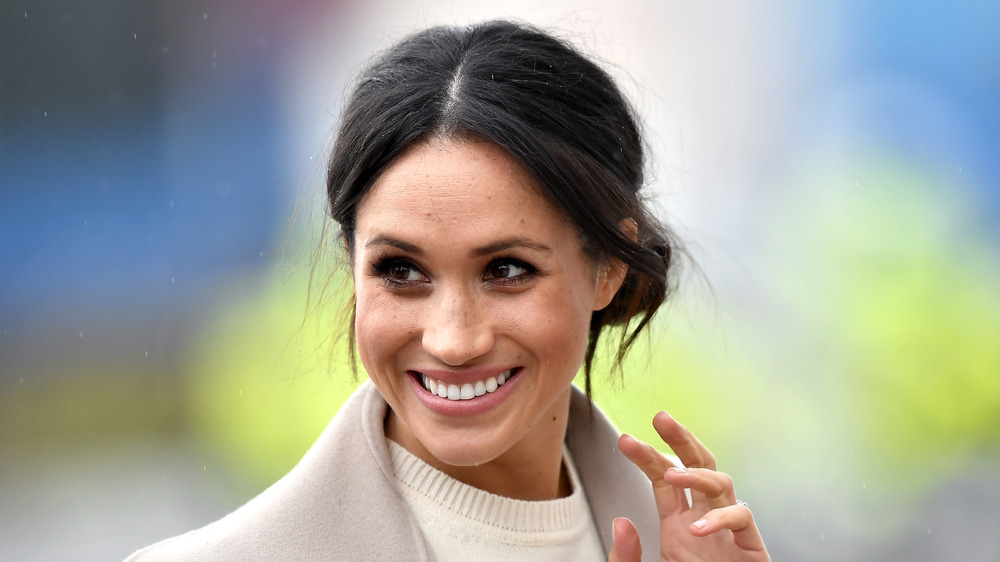 Charles Mcquillan/Getty Images
While Meghan Markle and Prince Harry might have hoped that their decision to step away from their official duties as senior royals and their accompanying move to Los Angeles (or, as the press called it, "Megxit") would both give them a sense of independence and a wider berth from familial drama within the British royal brood, it seems their wishes are now, more than ever, merely a pipe dream. The publication of a memoir authored by Meghan's sister, Samantha Markle, has once again put the Duchess of Sussex in the spotlight — and from the looks of it, it seems like the book will once again stir up even more controversy.
According to a January 2021 exclusive published by Us Weekly, Samantha Markle (who is also known by the name Samantha Grant) told the magazine that the book, titled The Diary of Princess Pushy's Sister Part 1, isn't — and was never meant to be — mere tabloid fodder, which the title seems to suggest.
"Contrary to troll gossip and aggregate news rumors, my book has never been designed to attack my sister," said Samantha of the book. "It's relatable. There's a lot to learn — the good, the bad and the ugly."
Considering what Samantha has promised to include in her tell-all, many might wonder if it will delve into the reason for the reported estrangement between the author and her sister. So why are they estranged in the first place?
The reason for Meghan Markle's estrangement from her sister is still unclear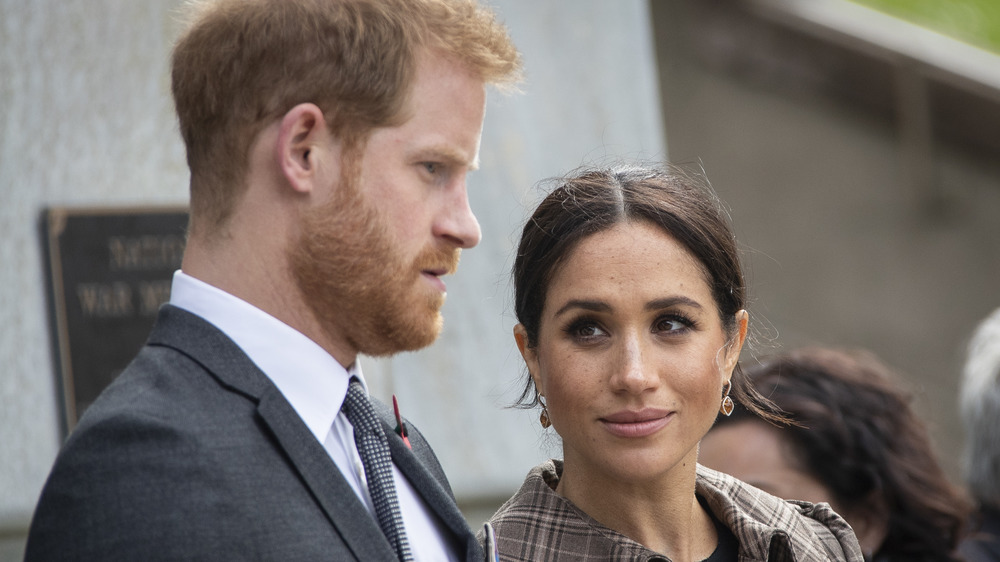 Pool/Getty Images
With the publication of Samantha Markle's royal exposé The Diary of Princess Pushy's Sister Part 1 weeks away, the 56-year-old writer and frequent tabloid interviewee has once again taken to the press to promote her work — and unfortunately for the older sister, it seems that involving the press when it comes to her relationship with Meghan might have widened the chasm between the Markle sisters in the first place.
As Us Weekly noted in their exclusive on both Samantha Markle and her upcoming book, the defining cause of the estrangement between the Markle sisters apparently occurred in 2018, after Meghan and Samantha's father, Thomas Markle, purportedly staged what appeared to be paparazzi photos with the cooperation of both photographers and Samantha herself. The incident served as the watershed moment for Meghan's no-contact embargo for both Thomas and Samantha, who both did not attend Meghan's wedding to Prince Harry the same year the incident happened.
Adding to the mix is that both Meghan and Samantha might have never been close to begin with. In 2018, one source close to the situation between Meghan and Samantha Markle said the following of the elder sister in a statement to E! News: "This woman who [Meghan] hardly knows, who has had a lifelong history of lying and manipulation is setting her sights on her for no reason."