What Ben Affleck Just Revealed About His Relationship With Jennifer Lopez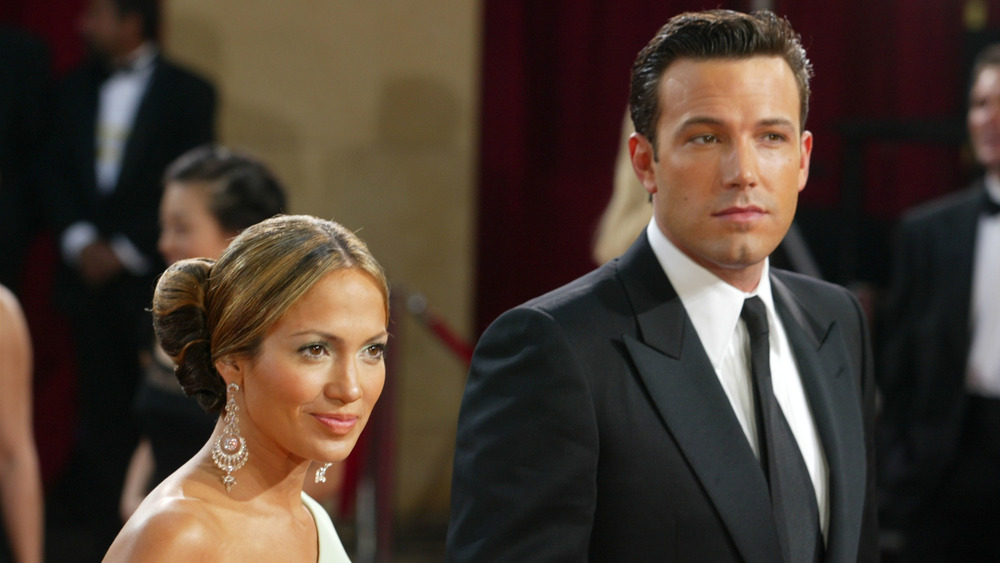 Kevin Winter/Getty Images
Before their breakup in 2005, Ben Affleck and Jennifer Lopez were the power couple — good looking, successful, and sexy. They met on the film of Gigli in 2002, a flick that was critically and commercially panned, ABC News noted. The press couldn't get enough of "Bennifer" and hounded them at events and in interviews — so much so that Lopez even mocked the media's attitude towards them in her music video for "Jenny from the Block." Affleck later told The Daily Record that he regretted his sexy scenes with Lopez in the video. However, he does not think she "hurt" his career. 
Despite Affleck's gripes about certain times in their relationship, he has maintained an amicable relationship with Lopez throughout the years. In fact, Affleck was incensed that Lopez was not nominated for an Oscar in 2020 for her role in Hustlers. "She should have been nominated. She's the real thing," Affleck told The New York Times (via Harper's Bazaar). "I keep in touch periodically with her and have a lot of respect for her."
Affleck's admiration for Lopez has been well-documented, but, in a new interview with The Hollywood Reporter's Awards Chatter podcast, the actor finally opened up about the media's mistreatment toward his ex and what he thinks motivated the criticism.
Ben Affleck calls out the media's treatment of Jennifer Lopez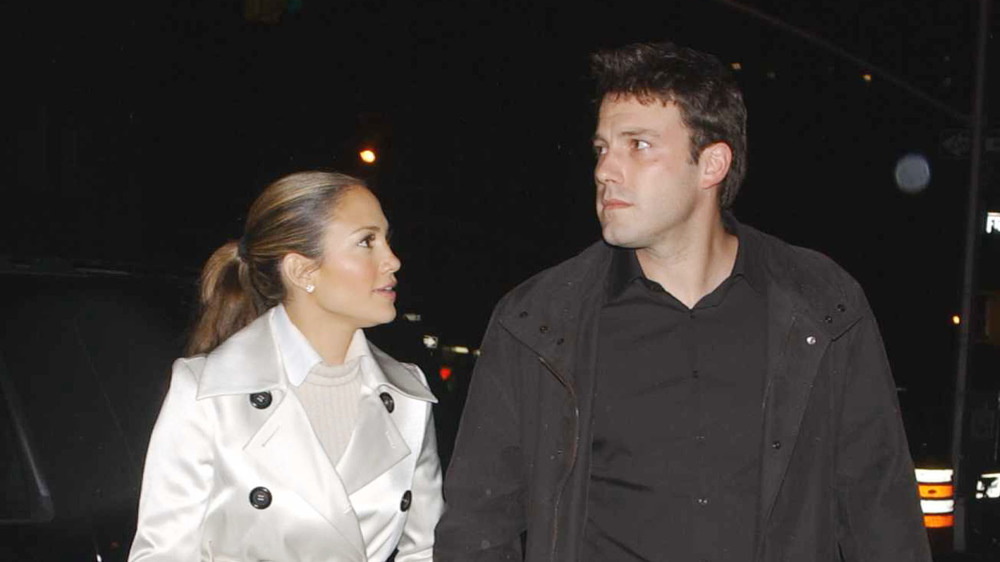 Arnaldo Magnani/Getty Images
On the podcast, which aired on Jan. 14, 2021, Ben Affleck went in on Jennifer Lopez's toughest critics. "People were so f**** mean about her — sexist, racist." Affleck said. "Ugly, viscious s*** was written about her in ways that if you wrote it now you would literally be fired for saying those things you said."
Affleck explained that during the time they dated, the tabloid culture had just exploded, with people soon becoming obsessed with their relationship. "There is always a story of the month," the Gone Girl actor explained. "Me dating Jennifer Lopez happened to be that tabloid story at the time when that business grew exponentially. When they realized there's actually a 10 times bigger audience for our product than we are selling to." Affleck admitted that the media's obsession with him (and his romantic relationships) still exists until this day and that pictures of him taking out the trash often appear in tabloids.
Ending the topic, Affleck once again took the chance to praise Lopez for her hustle in the entertainment industry. "Now it's like she is lionized and respected for the work she has done, where she came from and what she accomplished," he added. "As well as she f**** should be."