What Zayn Malik's New Album Reveals About His Relationship With Gigi Hadid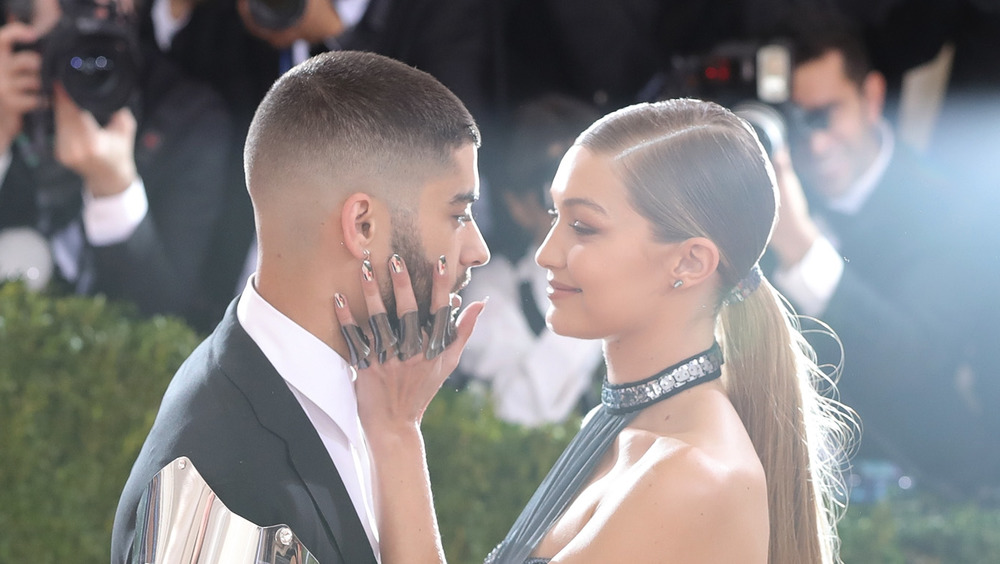 Neilson Barnard/Getty Images
Former One Direction member Zayn Malik released his third solo studio album, Nobody Is Listening, in January 2021. And after a little over two years of no new album, Malik's fans are searching for all of the artist's possible commentary on his life since the release of Icarus Falls in 2018. Most notably, Malik seems to be revealing more details into his relationship with girlfriend Gigi Hadid.
The on-again, off-again couple got back together at the end of 2019, according to E! News, and had a whirlwind of a year in 2020, welcoming their daughter in September 2020. "To try put into words how i am feeling right now would be an impossible task," wrote the singer. "The love i feel for this tiny human is beyond my understanding. Grateful to know her, proud to call her mine, & thankful for the life we will have together x."
So what has he put into words? A love for Gigi Hadid, apparently.
Could Zayn Malik propose to Gigi Hadid?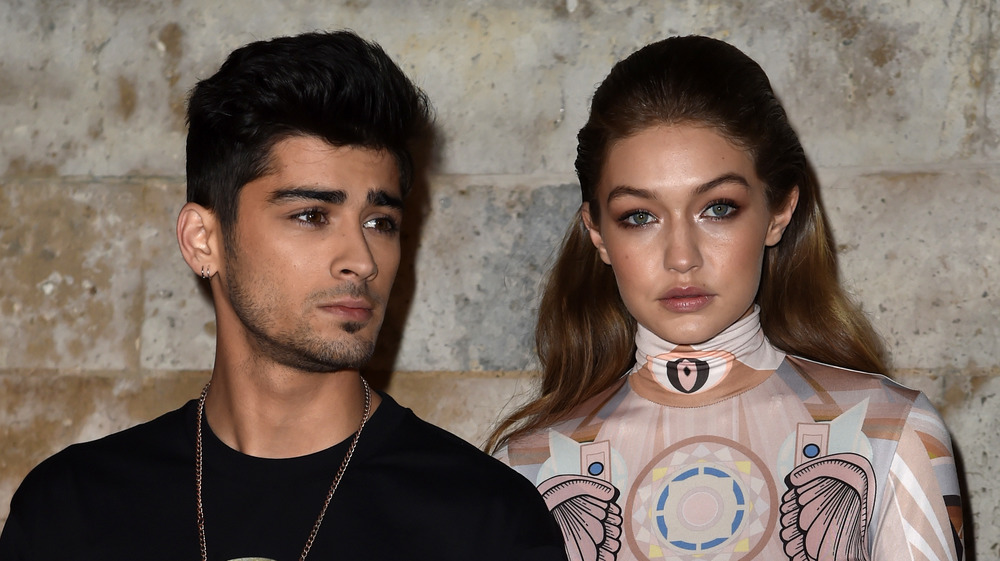 Pascal Le Segretain/Getty Images
Upon the release of Nobody Is Listening, Zayn Malik is seemingly opening up about his relationship with model Gigi Hadid. The single, "When Love's Around," hints at a future engagement to Hadid with the lyrics, "But I need you in my life / Yeah you could be my wife for real," according to E! News. Hadid and Malik have been dating off-and-on for a few years, and having a daughter together may have brought them even closer. "Only takes a woman / To show you what it means to love," sings Malik in the new single.
In "Tightrope," the artist talks about a relationship that "might fall," which could allude to his and Hadid's tendency to break up and makeup. "Baby, I'm ready, any minute we might fall / Lately, I feel like my grip is gone / But you got my arm," reads the lyrics to the song. The tune "Better" aligns with this theme, as the star sings, "Just this one time hear what I'm tryna say / Know you might not feel quite the same way / But I love you."
As fans comb through each word in Malik's new album, we'll continue to guess what the artist may be trying to tell Gigi Hadid through his music.