Rob Riggle's Net Worth: How Much Is The Famous Actor Worth?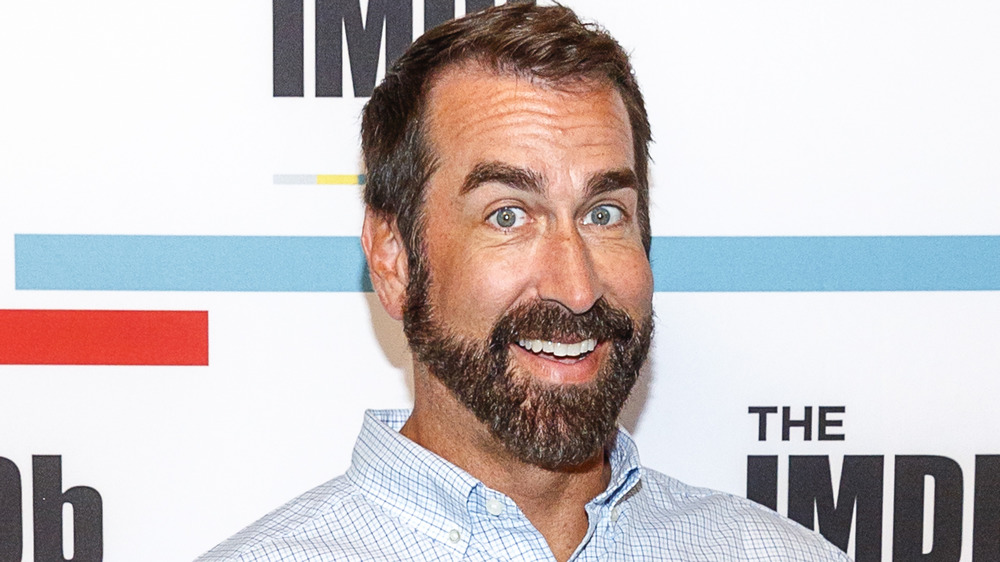 Rich Polk/Getty Images
You may know Rob Riggle from 2009's The Hangover or from 2020's The War with Grandpa, which also starred Robert De Niro and Uma Thurman. You might also recognize him from his days on The Late Show with Stephen Colbert and The Daily Show. On the latter, Riggle was the go-to "Military Analyst," which he was able to do thanks to the fact that he "served in Liberia, Kosovo, and Afghanistan," according to Bleacher Report. After spending 23 years in the military ("9 years on active duty and then 14 years in the reserves"), MAN'edged notes that he's now "a retired U.S. Marine."
Riggle is the type of person who can tackle pretty much any gig that pops up. Just take a look at his (lengthy!) résumé and you'll see that he's also turned up on shows like Saturday Night Live, The Office, Arrested Development and Modern Family. And then, there are his roles in movies like 2006's Talladega Nights: The Ballad of Ricky Bobby, 2008's Step Brothers and 2012's 21 Jump Street. As if that wasn't enough, his voice can be heard on shows like Bob's Burgers, Big Mouth and Hoops. Yeah, he's a busy guy.
All that work is surely why Riggle has quite a bit of money.
Rob Riggle's dream helped him become rich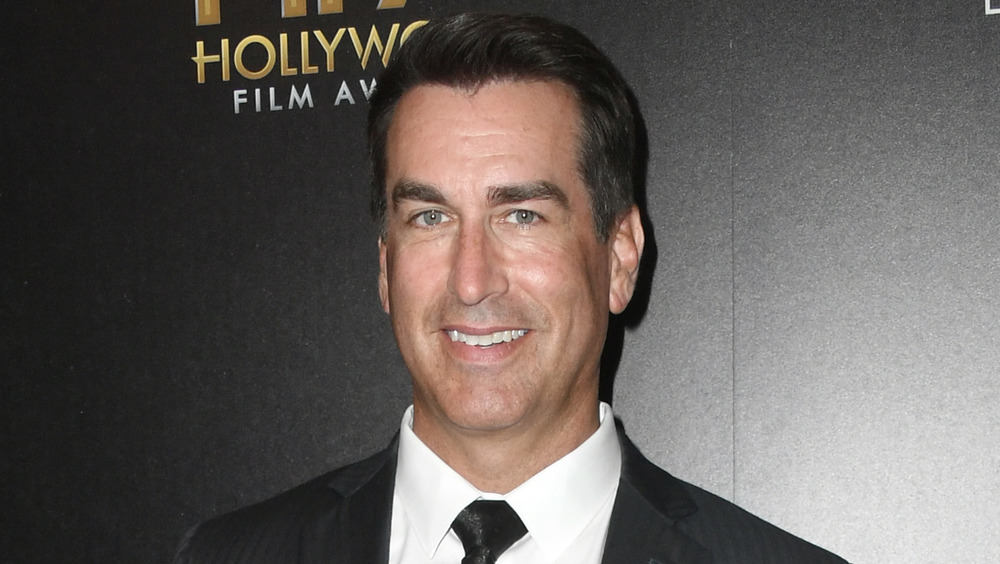 Frazer Harrison/Getty Images
If you are curious about how much money you can end up having if you happen to transition from a life in the Marines to a career in show business, Rob Riggle might be able to give you a little insight into that exact situation. After leaving a life of service behind in order to make people laugh in seemingly countless comedic roles in films and on television, Riggle has not only managed to become a star, he's also made a fortune.
While Riggle's success is obviously due, in part, to his funny ways, he also explained how determination had something to do with it as well. "You start asking yourself questions, 'If not me, who?' 'If not now, when?' And then you just go for it," he told Serial Optimist while talking about taking a chance. "That's the beautiful thing about this country; if you have a dream, go for it. If it doesn't work out, try again." Granted, he did add, "If that doesn't work out, find something else."
The fact that Riggle went after his dream certainly paid off, which is why, according to Celebrity Net Worth, he now has a net worth of $10 million. That surely gives this Marine-turned-comedian something to smile about.