Why Celebrities Were Mean To Kelly Clarkson During American Idol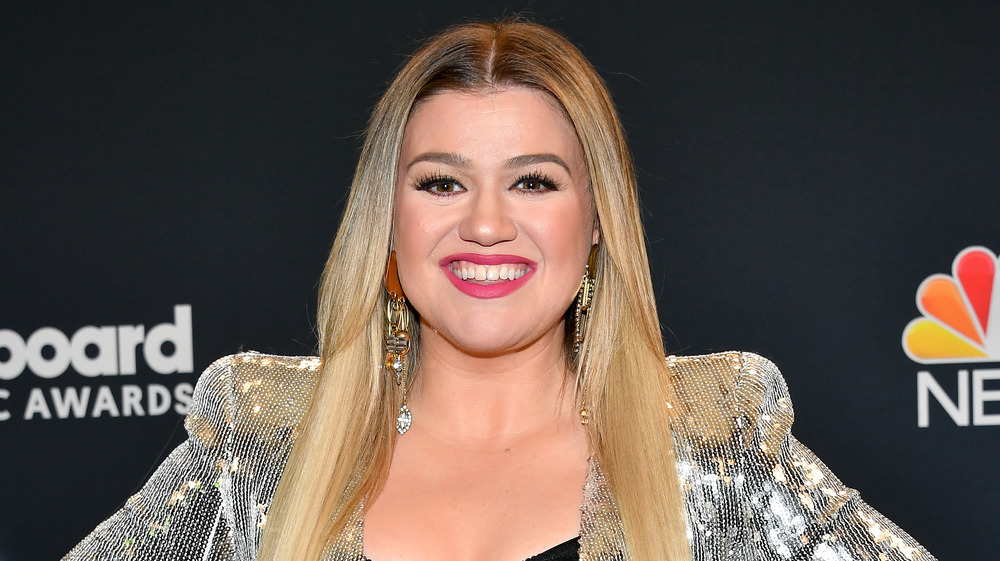 Amy Sussman/bbma2020/Getty Images
Kelly Clarkson is undoubtedly one of the best singers to have come out of American Idol. The star auditioned for the show in 2002 and quickly became a fan favorite with her soaring renditions of Aretha Franklin's "Respect," Carole King's "(You Make Me Feel Like) a Natural Woman," and more, per POPSUGAR. Clarkson's ascent throughout the singing competition was so unexpected that the executive producer thought Justin Guarini or Tamyra Gray would win, reported Billboard.
As history would now have it, Clarkson won over Guarini and became a global sensation, having sold over 25 million records and 45 million singles worldwide, per TV Guide. Clarkson has also added daytime television talk show host to her resume as well, with The Kelly Clarkson Show renewed on NBC until 2023, according to The Hollywood Reporter.
Despite Clarkson's celebrity status now, it turns out that she did not have fond memories about how she was treated by celebrities during her time on American Idol. Here's what she had to say about the situation. 
Kelly Clarkson said celebrities looked down on 'American Idol'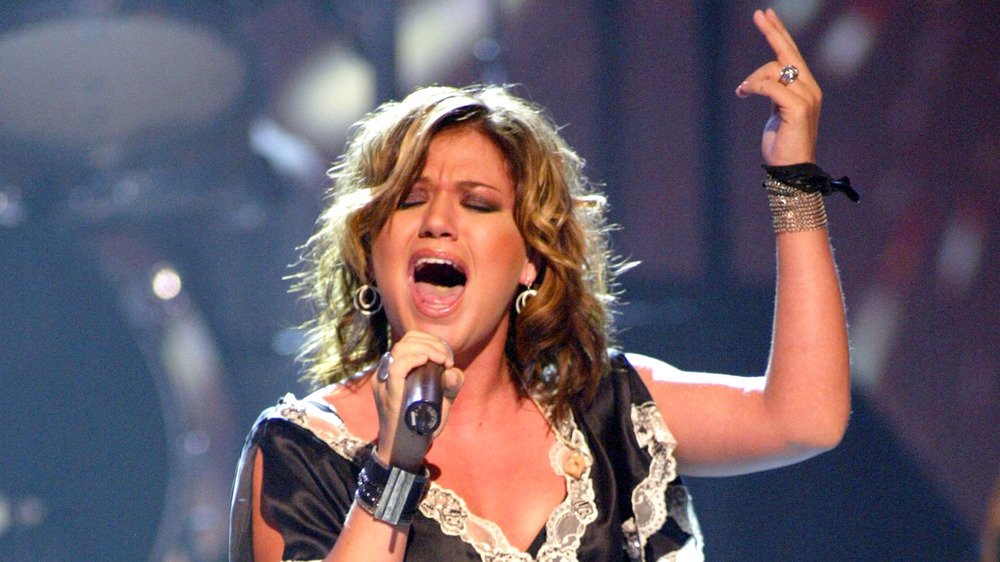 Kevin Winter/Getty Images
During an interview with Jennifer Love Hewitt on The Kelly Clarkson Show on Jan. 14, 2021, Kelly Clarkson recalled how mean celebrities were to her when she was a contestant on American Idol. "You probably don't remember this, but it stuck with me so long, almost 20 years now," Clarkson told Hewitt. "It was at some kind of MTV Awards, VMAs or something, I don't know what it was but you ran up to me. It was right in the final three of 'Idol,' we were so slammed and everything was happening in a whirlwind and people were really mean to us because we're from a talent show and it was the first season. Everyone was so rude to us, like on the carpet, at the show." 
Clarkson then thanked Hewitt for her generosity and advice during their brief encounter. "You came up to me, ran up to me out of nowhere and were like, 'Oh, my gosh. I'm really rooting for you,'" Clarkson recalled. "You told me, 'Please, keep the ones you love so close. It'll be a few people in your life unfortunately but this business can be really hard. And just remember to keep those people that really love you.'"
Clarkson continued by saying Hewitt's advice was "really kind," and she had been looking forward to interviewing her ever since that encounter. Hewitt was appreciative and thanked Clarkson for her comments.