Inside Justin Guarini's Life Today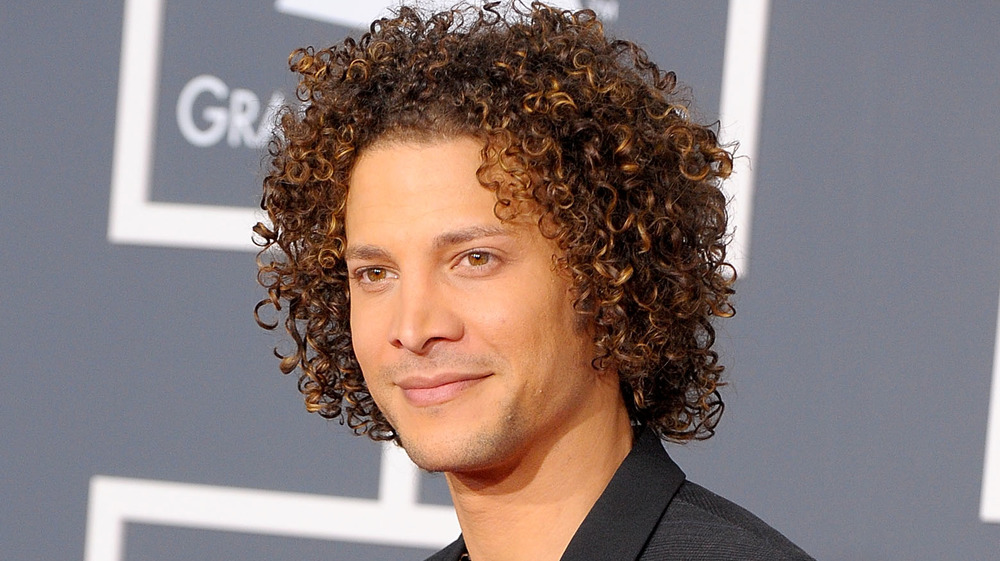 Jason Merritt/term/Getty Images
Remember American Idol Season 1, when an unknown, Texas-born singer named Kelly Clarkson rose to superstardom and had her "Moment Like This?" Now, what about the singer who had his "moment" as runner-up, Justin Guarini?
During the thrilling first season of Idol in 2002, when America had found its new pop culture craze and Brian Dunkleman was still a co-host, Clarkson came to embody the show's promise right out of the gate. She went from just another face in the crowd to a true pop star — in another words, an American Idol! Since then, she has, of course, become a massive star, proving all it took — at least back then — was a killer voice, a dream, and an audition number. Meanwhile, lest we forget Guarini, the curly-haired singer impressed audiences and charmed his way to the finals alongside Clarkson. Although he did not win out, the two finalists were clearly pals (or more?) and they went on to co-star in the critically panned (but undeniably fun) musical vacation flick From Justin to Kelly. Well, where has that very Justin been since? 
It is no secret that placing in the finals of American Idol can get you your 15 minutes of fame (see "Soul Patrol" patron Taylor Hicks), but not necessarily more than that. Luckily, in Guarini's case, Idol was just the beginning! While he may be no pop leading man, he has still become impressively successful. Scroll down to find out what Justin Guarini is up to today.
Justin Guarini took Broadway by storm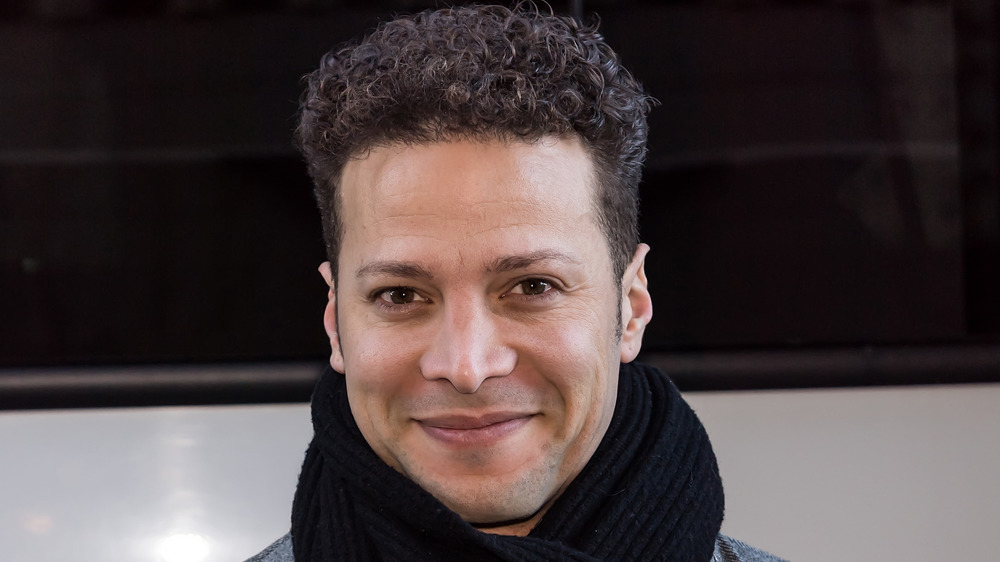 Gilbert Carrasquillo/Getty Images
So what has Justin Guarini been up to? Now in his 40s, Guarini has had roles in a number of Broadway musicals, including Wicked, Romeo and Juliet, and American Idiot (per Broadway World). Oh, not to mention his role as that groovy Prince-esque "Lil Sweet" guy in the Diet Dr. Pepper commercials. But Broadway seems like it is not a detour for Guarini, but a destination.
Guarini actually turned down the opportunity to perform in The Lion King so that he could be on American Idol — a show that, at that time, was a risk to join. "I had a choice to go into The Lion King or to do a television show that no one had ever heard of [American Idol] ... It was really a difficult decision," Guarini told TheaterMania. "As I progressed through Idol I realized that it might be something."
Though perhaps not every moment post-Idol has been easy, Guarini is extremely proud of his former competitor Kelly Clarkson. "I can say without a doubt that she will always be a friend and that I will always be, and have always been, one of her biggest fans," he told HuffPost in 2018. "I'm so happy and proud, and just over the moon about how well she has done." He did reveal to E! that at one point he and Kelly Clarkson's relationship did get romantic. But in 2009, he married his high school sweetheart Reina Capodici (per Bustle), and they are raising three kids outside Philadelphia, Pa.