Why Brian Dunkleman Left American Idol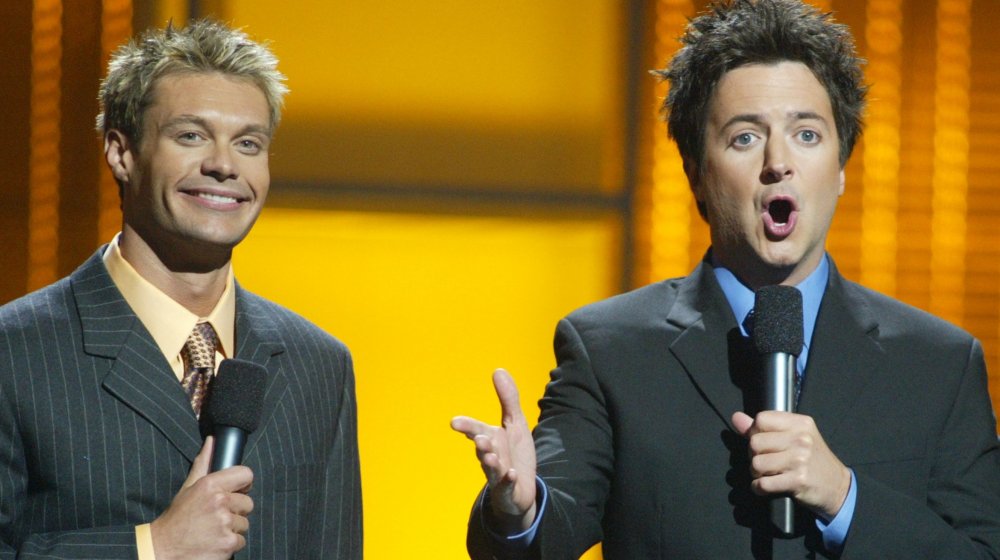 Ethan Miller/Getty Images
If you can recall way back to when American Idol first landed on television in 2002, the singing competition show had two hosts — Ryan Seacrest and Brian Dunkleman. The two funny guys riffed off each other throughout the whole first season (the one that crowned Kelly Clarkson as the winner), but the duo was short-lived. Dunkleman exited after just one season, leaving Seacrest to helm the stage by himself. So what happened?
It turns out, Dunkleman didn't exactly want the American Idol gig in the first place. He dreamed of being an actor and stand-up comedian, but he found himself auditioning for the hosting job at the request of someone at Fox, American Idol's original network. He told GQ in 2019: "It's funny — I had made a decision with my reps that I wasn't going to host any stuff anymore, because acting was my career trajectory." 
It was unclear back when Dunkleman first left the show if it was his decision or not. However, it seems the former American Idol host wasn't technically let go from the show – he choose to leave. He told GQ: "I was told by one of my old bosses that it came down to whether to keep both of us or go with one host. They decided to go with one, and obviously I wasn't the one. They told me that I quit before they could deliver the news. I didn't know that. Did I have my suspicions? Did I see the writing on the wall? Of course I did. I'm not stupid."
Brian Dunkleman had dreams of being an actor and comedian -- not a TV host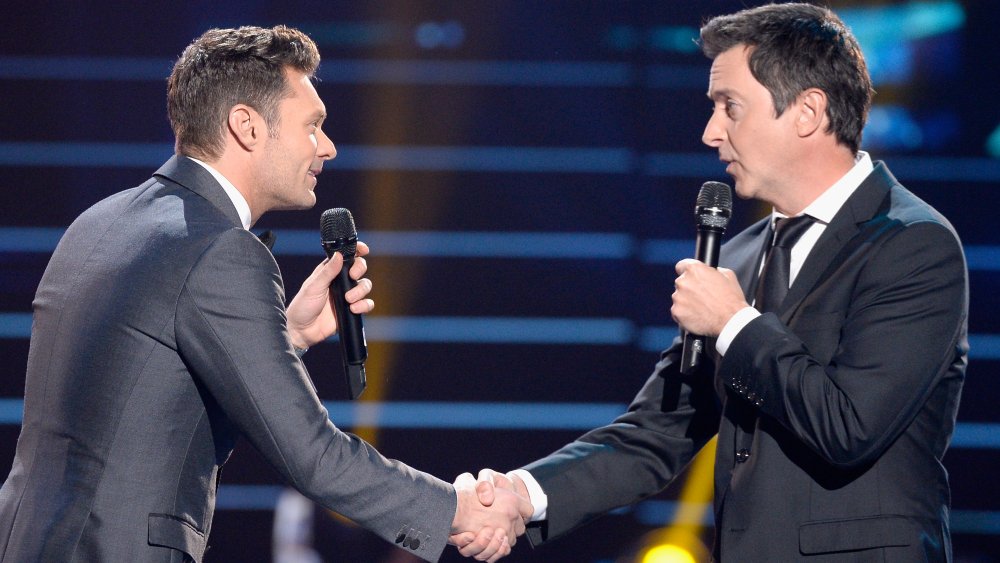 Kevork Djansezian/Getty Images
After leaving American Idol, Brian Dunkleman had hopes of getting his career back on track with acting and comedy. In a 2013 column for Variety, Dunkleman wrote: "I wanted to have an acting career, and I knew that leaving when I did would give me the best shot of accomplishing that." That being said, it hasn't necessarily been easy for Dunkleman to get out of the Idol spotlight even after all these years. He told GQ that it was hard for him to go into auditions post-Idol when that was all anyone had known him for.
Dunkleman has continued to do stand-up, though, and even returned to hosting — kind of. In September 2019, Dunkleman announced via Instagram that he was joining the Family Feud Live: Celebrity Edition tour as an announcer, surely relying on his comedic timing. He even returned to the American Idol stage in 2016 for the Season 15 finale (and what was expected to be the series finale before it ended up coming back), something he wasn't sure he wanted to do. 
He went, though, and he told GQ that it was the closure that he needed. "American Idol is something that I'll always be proud of, because I beat out a lot of people for that. I was a part of history. I have a completely new appreciation for everything. That's the difference: I live in gratitude now. I don't live in resentment."