The Real Reason Rob Riggle's Wife Filed For Divorce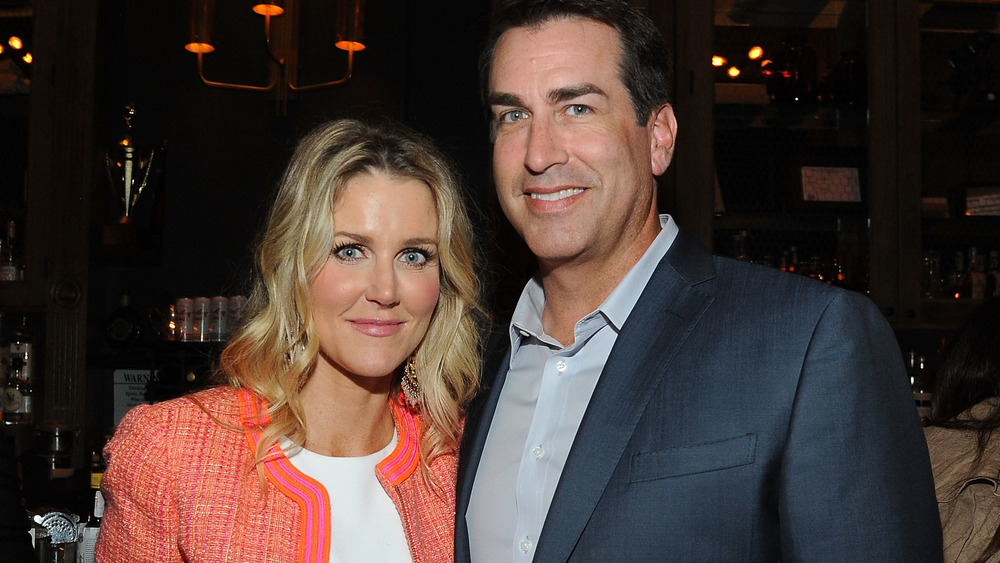 Angela Weiss/Getty Images
It's not uncommon for celebrity marriages to fall apart and not withstand the test of time. From Ben Stiller and Christine Taylor to Tea Leoni and David Duchovny; all of them divorced after being married for over 17 years, according to Vogue. So being in long marriages does not necessarily mean that it is going to last — just ask comedian Rob Riggle.
Riggle, the actor who appeared in films like The Hangover and Step Brothers, met his wife Tiffany in 1997 and they were married for 21 years before the latter filed for divorce in October 2020. Riggle, a former marine, met Tiffany by chance during an evening out with friends. He told the Kansas City Star in 2013 about the encounter, "I was so impressed, then I got nervous and squirrely. But I got her laughing, and that's all that mattered." 
So, what made Tiffany decide to file for divorce? Read on to find out.
Tiffany and Rob Riggle couldn't make it work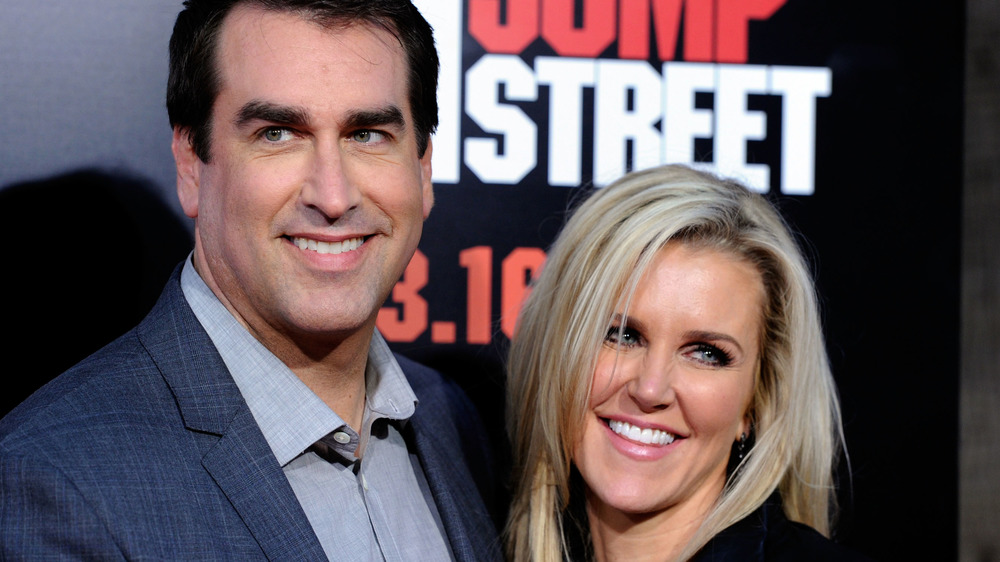 Frazer Harrison/Getty Images
According to TMZ, Tiffany Riggle cited "irreconcilable differences" as the reason she filed for divorce from Rob Riggle. The couple was married on April 19, 1999, and separated on May 2, 2020. Tiffany also requested joint custody of their two teenagers — daughter Abigail and son George — and asked for spousal support.
Riggle should have no problem with Tiffany's requests as he has been working steadily in television, appearing in series such as Modern Family and Hoops, per IMDb. As for their assets, TMZ reported that Tiffany "listed 2 houses, several bank accounts and interest in vodka and whiskey companies to be considered community property" for the judge's consideration. 
Divorce can be tough, but Riggle is no stranger to "bouncing back" from hardship. "You have to have thick skin, and you have to be able to bounce back from rejection and adversity," he told U.S. Veteran's Magazine about making it in Hollywood. "And you also have to have a mindset of 'I'm not gonna quit until I accomplish my mission.' So you learn those intangibles in the military, and those intangibles carried over and have sustained me in my comedy career."