The Real Reason Behind Prince Harry's Heartbreak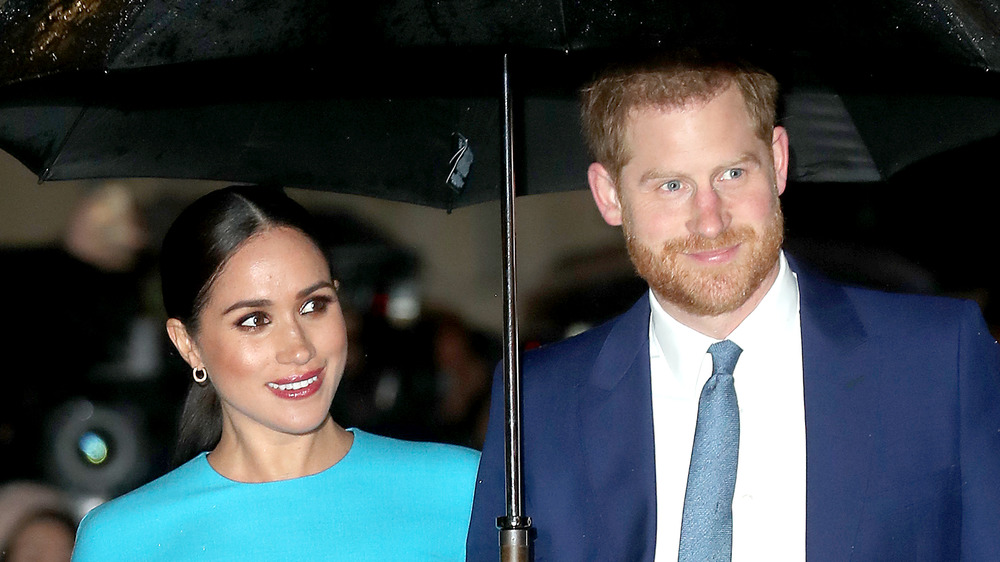 Chris Jackson/Getty Images
It looks like Prince Harry's family woes are a royal pain. Journalist Tom Bradby, friend to Prince Harry and Meghan Markle, is speaking out about the couple's Megxit move to California. In an interview on ITV's Love Your Weekend with Alan Titchmarsh, Bradby says he believes the Sussexes are "content" with their lives in the Golden State. However, Prince Harry's still feeling emotional. "I think they are feeling better, yes...So are they unhappy? No, I think they are content, the things they are doing they are quite excited by," the author said on the Jan. 17, 2021, episode (via The Sun). "I think [Prince Harry] is heartbroken by the situation with his family, you don't necessarily need to have knowledge to know that, but I think it is true."
Bradby toured southern Africa with the couple shortly before they made their exit from royal life, as seen in the 2019 documentary Harry & Meghan: An African Journey. Bradby shared subtle details about Prince Harry and Prince William's relationship after the royal split. He continued, "The situation with the family clearly isn't ideal and it has been a very difficult year for them all," he says, adding, "But are they unhappy out there? No, I don't think that's right, I think they are pretty happy actually, but I think they wrestle with their position in life, I think they all do. I think William does too, I don't think he finds it easy."
Tom Bradby says the royal split is 'painful' for the royal family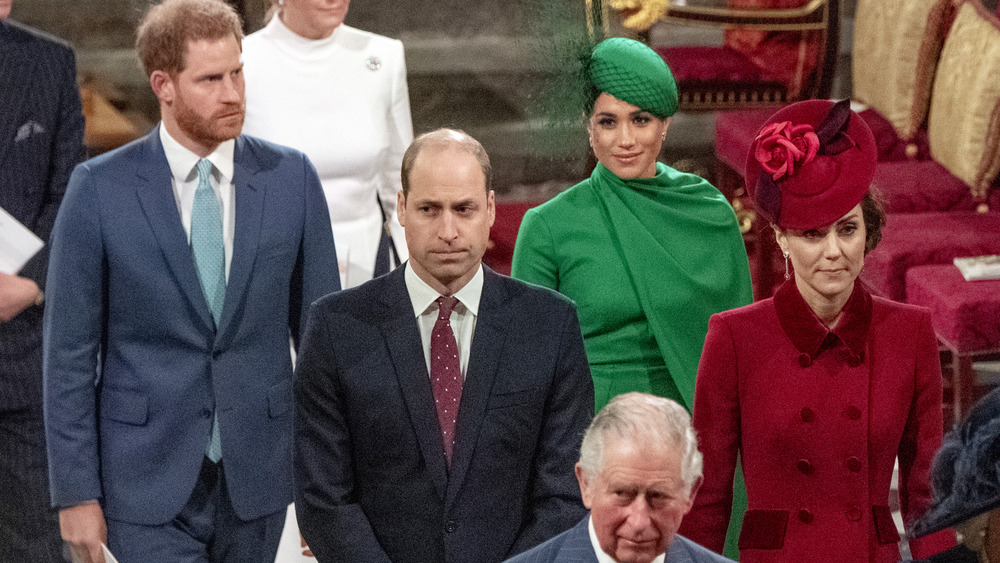 Wpa Pool/Getty Images
In January 2020, Prince Harry and Meghan Markle made headlines for announcing their trailblazing decision to step down from their positions as senior members of the royal family, per People. Since moving to California for personal and financial freedom, Harry and Meghan have found great success. In September 2020, the couple signed a multi-year deal with Netflix. Additionally, the couple released their first podcast under a Spotify deal in December 2020, per USA Today. Despite the Sussexes signing lucrative deals, all that glitters with the royals isn't gold.
According to Tom Bradby, the rift within the royal family amid news of the split has been "painful" for everyone. "It is painful all-round, painful for everyone, difficult to manage. Effectively they have just decided to completely leave the Royal Family, that has never been done," Bradby told Alan Titchmarsh, according to The Sun. "It's never been done voluntarily before and no one still is absolutely clear how it is going to work. There are still a lot of hurt feelings on all sides and it's very difficult." While the royal family still has some healing to do, Princes William and Harry are working on mending their relationship, according to Us Weekly, as of this writing. We hope that things work out!