Deadliest Catch Star Jake Harris Hospitalized After Robbery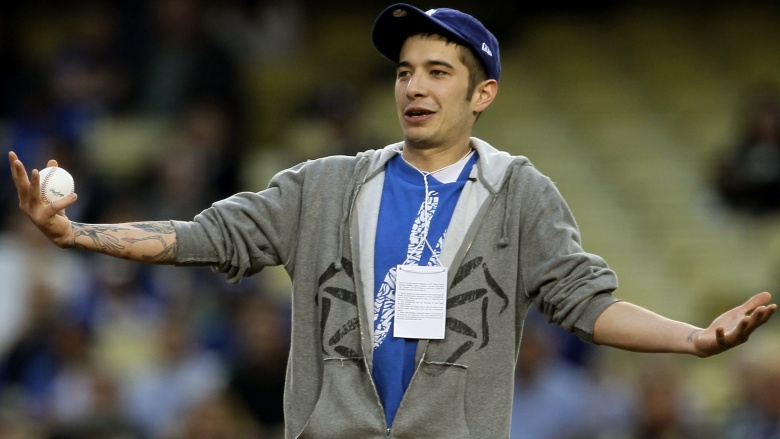 Getty Images
Deadliest Catch star Jake Harris was reportedly beaten and left for dead in a terrifying robbery and attack over the weekend. Harris, 31, was taken to an intensive care unit after initially declining hospitalization, sources told People.
"During the preliminary investigation, the male victim told the officers he was at the Quil Ceda Creek Casino in Marysville, Washington, and he was having some people take him home," officer Aaron Snell told E! News. "They ended up in Everett. There was a physical altercation in the car and ultimately he ended up on the side of the highway."
Harris' brother, Josh Harris, offered more harrowing details in a Facebook video: "I have some terrible news today. My brother was jumped last night and some individuals decided to beat him pretty good, which is a terrible, terrible thing," he said. "I have located these people and talked with him—he's in ICU right now. Some individuals beat him to the point where it cracked his skull from his forehead all the way back to where you would be balding as an individual. My brother is bleeding out of his brain currently." Josh added, "They literally beat my brother, left him for dead, threw him out of a moving vehicle onto the side of the freeway. Luckily the people that were behind the vehicle that he got thrown out of ended up seeing my brother and called 911."
People reported that two suspects, Amanda Ritter, 30, and Jorel Fultz, 29, were arrested on first-degree robbery charges and held in the Spokane County Jail on Nov. 15, 2016. No motive has been reported yet, but sources claim Jake had property taken by force.
People reported that Jake has suffered from addiction in the past, especially after the sudden death of his father in 2010.
Our thoughts are with Jake and his family during this difficult time.