The Real Meaning Behind 'Watermelon Sugar' By Harry Styles Lyrics Explained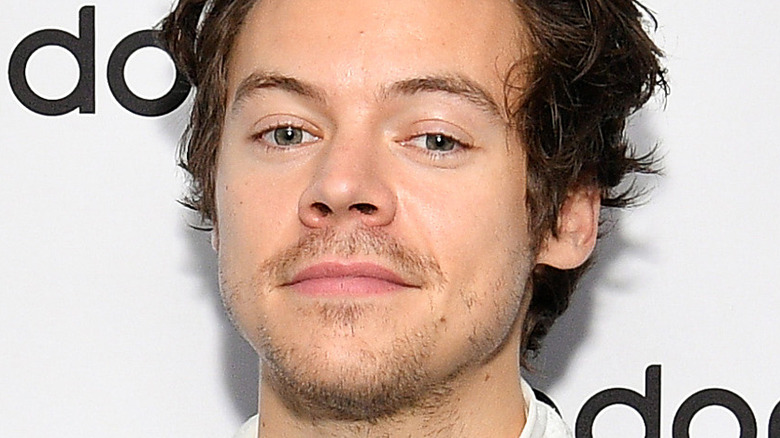 Dia Dipasupil/Getty Images
Harry Styles made a splash with his vibrant feel-good hit "Watermelon Sugar." The song was a huge single off his second solo album "Fine Line" that came out in December 2019. The Brit pop star's smash was accompanied by a sultry video in May 2020 that featured him, a group of beautiful people, and, of course, juicy slices of watermelon. The new music helped the former boy bander land his first No. 1 single on the Billboard Hot 100 chart, as well as three Grammy nominations, as noted by Biography. 
Following the hiatus of One Direction in 2015, Styles waited a year and a half before releasing his debut solo single, "Sign of the Times" in 2017. After the success of the chart-topping album, which also spawned the single "Kiwi," it took the singer another two years to enter into his next album's era, with the release "Lights Up" in October 2019. But none of the singles helped Styles achieve the No. 1 spot on Billboard's Hot 100 until "Watermelon Sugar" was released. In addition to reaching Billboard's top spot, fans also voted the music video as their favorite in 2020, Billboard reported. By January 2021, the song was noted for having reached one billion streams on Spotify, via Up Roxx. 
Harry Styles has a 'watermelon sugar high'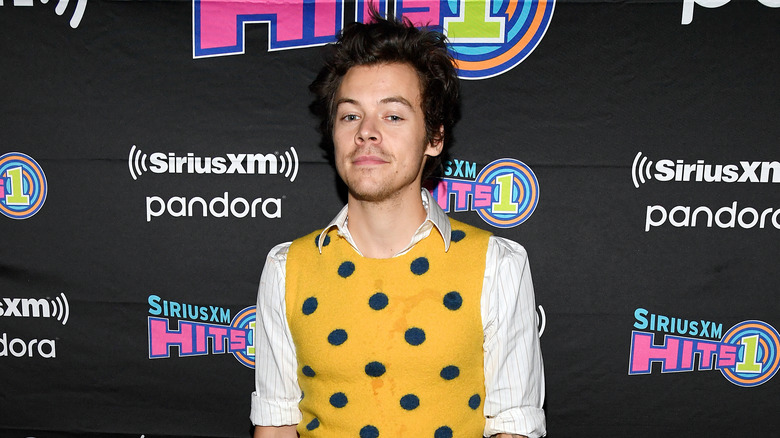 Kevin Mazur/Getty Images
Just one look at Harry Styles' music video for "Watermelon Sugar" and the meaning behind the lyrics becomes abundantly clear. "Tastes like strawberries on a summer evenin' / And it sounds just like a song," Styles croons on the intro, via Genius. "I want more berries and that summer feelin' / It's so wonderful and warm." While he continues to make references toward the joys of eating fruit in the summertime, the song is far from being about a healthy diet. 
During the start of the music video, after a shot of Styles sitting at a table with a slice of watermelon, it shows a beautiful woman seated with a full watermelon between her legs. Ding, ding, ding! There you have it. The subliminal messages in the steamy video confirm the notion that Styles was using the watermelon to symbolize his possible appreciation for oral sex. 
In November 2019, Styles spoke with Zane Lowe about his second album and was asked about the song's meaning. "'Watermelon Sugar,' which at this point is out, and everyone's kind of figured out what it's about," Lowe said. "The joys of mutually appreciated oral pleasure." Styles jokingly replied, "Is that what it's about? I don't know." Lowe tried to get more out of the private pop star by adding, "That's what everyone's saying. Always good to leave it open to interpretation." But, Styles just added, "Oh, yeah. Of course." It appears the visuals confirm the song's true meaning.
Harry confirmed the song's meaning during a show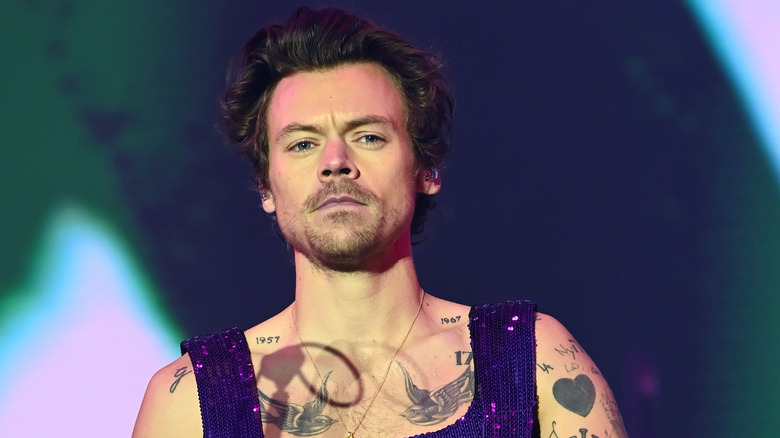 Dave J Hogan/Getty Images
After initially keeping tight-lipped about "Watermelon Sugar's" real meaning in 2019, Harry Styles came forward two years later and revealed to fans what the No. 1 smash is really about. As documented in a video shared on Twitter, the "As It Was" hitmaker performed a show in Nashville in October 2021 and originally told the crowd that it didn't "really matter" what its lyrical content meant. However, Styles came clean and stated, "Watermelon Sugar" is about "the sweetness of life [...] It's also about the female orgasm." He continued, "But that's totally different. It's not really relevant." Even though Styles himself believes it's not "relevant," that didn't stop the large crowd in the arena from screaming and losing their minds.
"Watermelon Sugar" has remained a signature song in Styles' music catalog. At the 63rd annual Grammy Awards in 2021, the song won Best Pop Solo Performance. That same year, Styles took home British Single for the hit at the BRIT Awards. With many accolades and over one billion of streams to its name, "Watermelon Sugar" has certainly brought some sweetness to Styles' life.