The Truth About Jessica Chastain's Relationship With Her Biological Father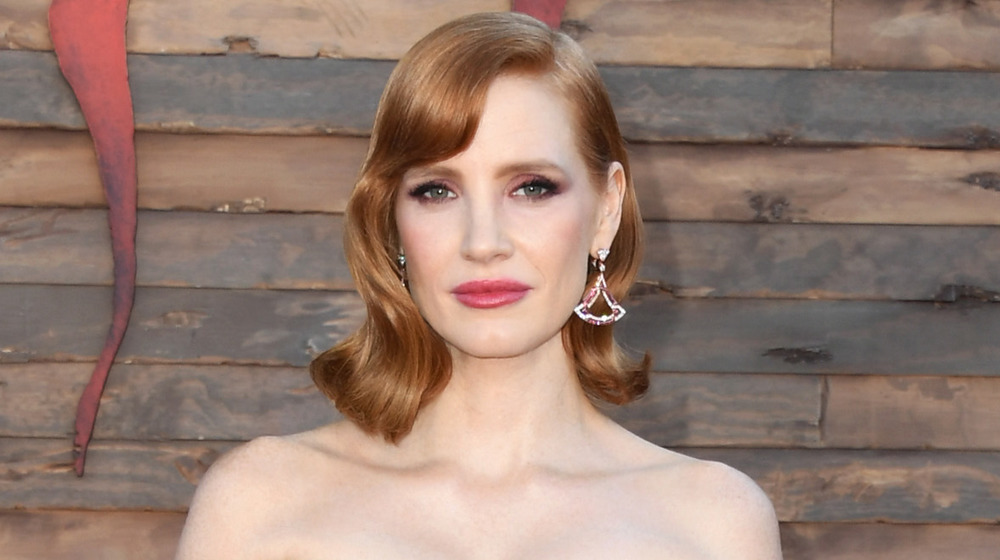 Jon Kopaloff/Getty Images
Jessica Chastain is one of Hollywood's most talented actresses, and her accomplishments are even more impressive once you realize what she overcame to find success. The Molly's Game actress was born Mar. 24, 1977 to young parents. Her mother, Jerri Chastain, was a 16-year-old high school student and her father, Michael Monasterio, was a 20-year-old aspiring rock musician, per the Daily Mail.
In 1979, the couple had another daughter, Juliet Chastain, but shortly after their youngest was born, Jerri took the kids and left Monasterio. This was the beginning of Jessica's estrangement from her biological father. According to a source who spoke to the Daily News, Monasterio's name is not even on the celebrity's birth certificate, and there are no existing photos of the father and daughter together.
Being raised by a young, single mother-of-two was difficult for Jessica and her younger sister. The family struggled to make ends meet. As the Interstellar actress told USA Today, "I didn't grow up with a lot of money, and we were evicted a couple times when I was a child." She also recalled being evicted on multiple occasions: "One time, I even came home from school and there was someone locking our doors."
Jessica has never publicly acknowledged Monasterio as her biological father, but she has publicly thanked her step-father, Michael Hastey, as reported by Radar. In 2013, Monasterio died from bronchitis complications, and a source told Star Magazine (via the Daily Mail) that "it broke his heart that she never mentioned his existence."
Jessica Chastain didn't attend her father's funeral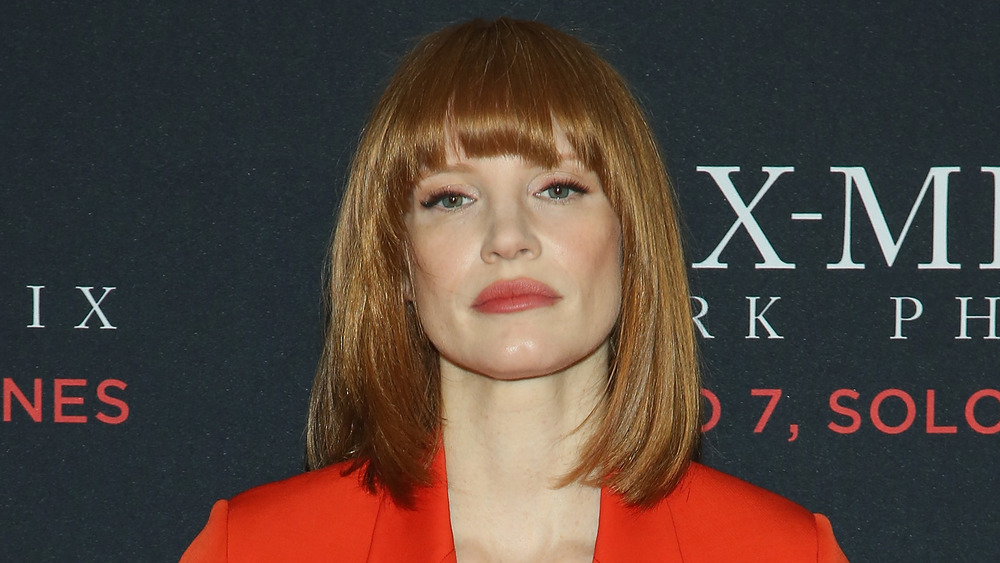 Victor Chavez/Getty Images
Jessica Chastain never attempted to reconcile with her father before his death in 2013, but apparently her sister Juliet did, according to Facebook posts made by Michael Monasterio. Tragically, Chastain's younger sister died in 2003 at age 24 after allegedly completing suicide.
During an interview with Modern Luxury (via People), the notoriously tight-lipped actress opened up about her sister's death. Chastain said her sibling struggled with drug abuse and "had a lot of attempted suicides," but she still never expected Juliet to die so young. The tragic death had a profound impact on Monasterio, who claimed to have built a close relationship with his youngest daughter. "It demolished me," he wrote in a Facebook post (via the Daily Mail), "I couldn't get outta bed for months, just went all over the country for years trying to figure out why." In an interview with InStyle, Chastain said that Juliet's death "completely changed" her.
As reported by the Daily News, Chastain did not attend her father's memorial service in February 2013. Monasterio's sister-in-law told the publication that the acclaimed actress never offered to help her biological father out financially. "I don't think she ever gave Michael any money and no one has asked her for money," she explained. "No one expects her to give money."
A source told Star Magazine (via Daily Mail) that Monasterio felt Chastain "turned her back on him," and he was always hurt that the Zero Dark Thirty actress referred to Michael Hastey as her father, and not him.