Nicolas Cage's Son Looks Just Like The Actor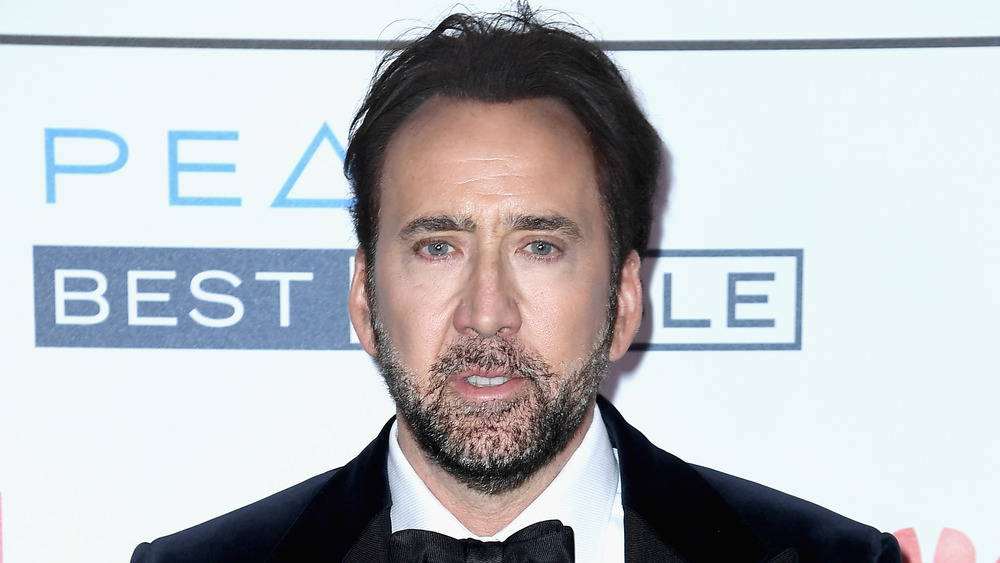 Venturelli/Getty Images
Being the son of a Hollywood icon in a family that is considered cinema royalty can carry the baggage of great expectations. Weston Cage Coppola, whose dad is the talented and prolific actor Nicolas Cage, has drawn much influence from his father, while also working feverishly to create a name for himself.
In February 2018, Weston legally changed his last name to Coppola in an effort to avoid accusations of nepotism by sharing the same last name as his dad. Ironically, the name change is the opposite of what Nicolas did when he changed his last name from Coppola — which he shared with his famous uncle Francis Ford Coppola of The Godfather fame — to Cage.
Although he changed his last name, Weston followed in his father's footsteps and caught the acting bug. Speaking to The Hollywood Reporter in 2019, Weston said he was drawn to the craft at a young age. "It was a natural, innate desire in me to create and express myself artistically," the actor said, "So martial arts, acting and music all came to me simultaneously."
Similar to his father, Weston is a man of many talents. The performer speaks five languages, including Russian, Italian, German, and Greek, according to his Backstage bio. He also is proficient with guns and swords. But prior to acting, Weston found success in the world of music.
Weston Cage Coppola had a successful metal band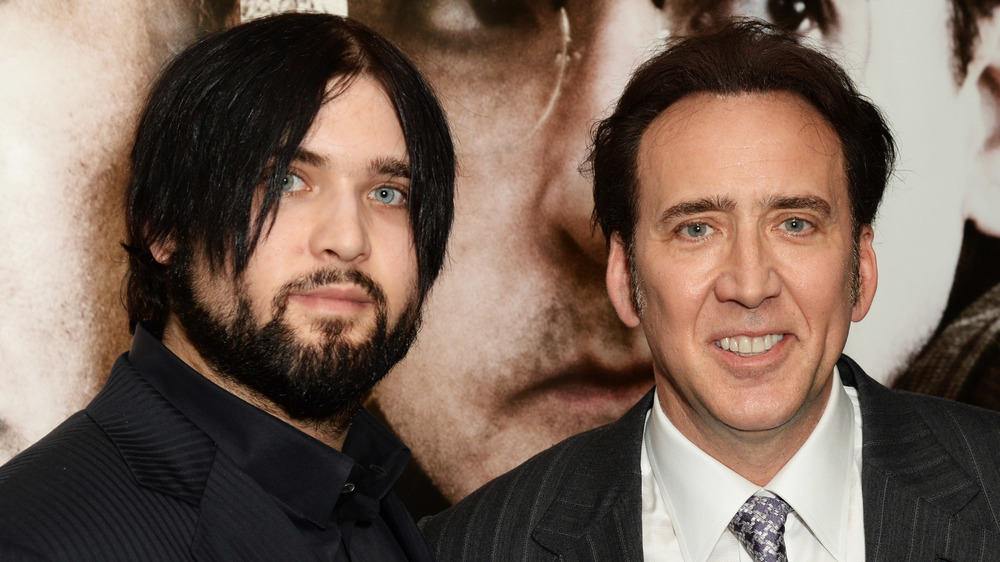 Dave J Hogan/Getty Images
As the son of Hollywood royalty, Weston Cage Coppola was interested in acting since he was a child, but he also expressed himself musically. This led him to start his own black metal band, Eyes of Noctum, in 2006. In a 2014 interview with VICE, Coppola said that he started the group while still in high school, when he and a bandmate created an entire album worth of material. Later, they flew to Sweden to record songs with a legendary metal producer.
"My priority when I write this music is to induce the chills," he told VICE about his writing process, "I incorporate a lot of ancient instruments now, like the bouzouki, to invoke that ghostly feeling." His band enjoyed success within the metal genre, but Coppola soon turned his efforts to acting. Even when he was recording and performing music, Coppola believed it helped develop his on-screen chops. "Acting was always my primary art form," he told The Hollywood Reporter. "I think that music and acting are the same for me. It's like my right and left lung."
An Eyes of Noctum song was used in the movie Dog Eat Dog, which starred Coppola's father. Speaking to Entertainment Tonight in 2016, Nicolas Cage was open to the idea of a potential on-screen collaboration between father and son. "We are always looking for things that make sense," Cage added. "It's just a matter of finding the right role at the right time."
Weston Cage Coppola gave Nicolas Cage his first grandchild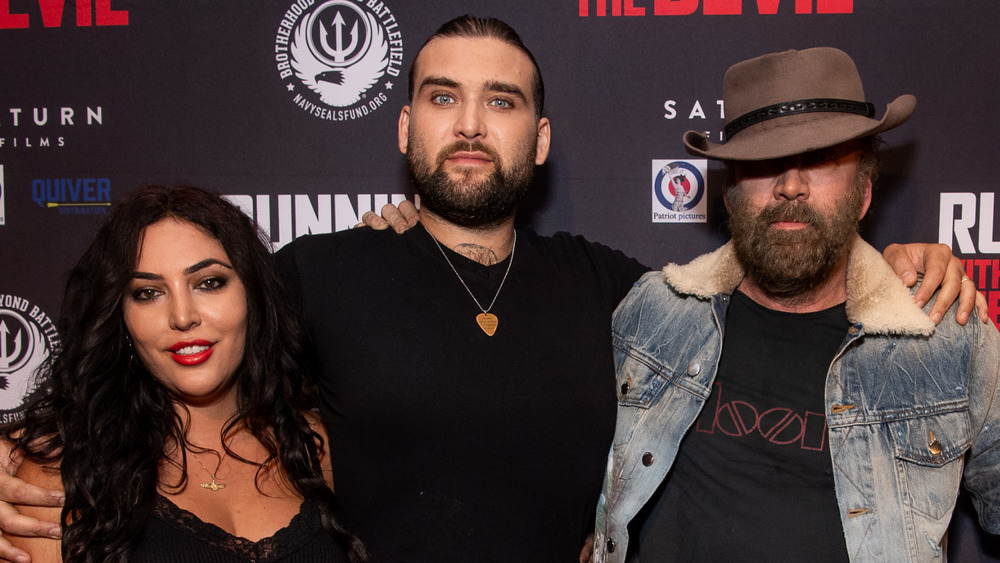 Emma Mcintyre/Getty Images
Weston Cage Coppola's first on-screen role was a small part in 2005's Lord of War, which starred his dad. After a few small parts, he was able to secure his first starring role in 2019 as Lieutenant Colonel James Earl Rudder in the World War II movie D-Day: Battle of Omaha Beach, which led to a series of roles in other films.
In July 2014, however, Nicolas Cage became a grandfather for the first time when Coppola and his then-wife Danielle welcomed their son Lucian Augustus. The couple eventually divorced, and Weston later married Hila Aronian in 2018. On April 8, 2020, Coppola and Aronian gave Cage more grandchildren, as they welcomed twin daughters Cyress Zara and Venice Vohar, as per In Touch Weekly.
Coppola had always considered himself a spiritual person who drew from several religions. After marrying Aronian, who is from Israel, the actor decided to convert to Judaism, which he wanted to do "out of honor" for his wife and because he "always felt a connection to that faith" (per The Hollywood Reporter). The musician-turned-actor is similar to his father in that he draws inspiration from multiple sources. During an interview with VICE in 2014, Coppola mentioned studying the occult most of his life.
It's clear this actor's diverse background and skill set have had an impact on developing his acting talents as he follows in his father's footsteps.