John Legend's Net Worth Is Higher Than You Might Think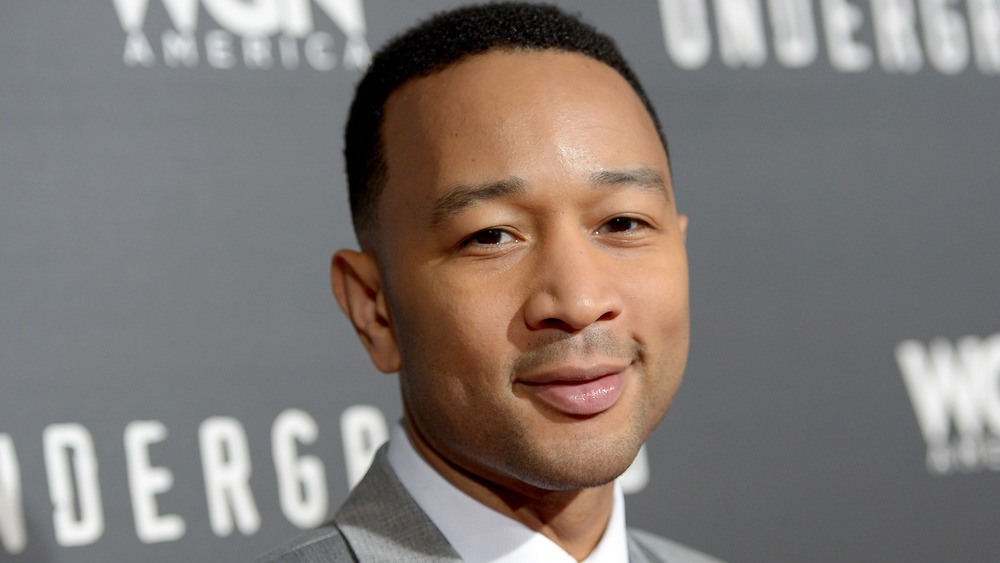 Charley Gallay/Getty Images
There's no doubt that John Legend is successful — like seriously, impressively, almost ridiculously successful. Per The Guardian, Legend's debut album Get Lifted "sold 3 [million] copies worldwide." On top of that, "[h]is 2013 release, 'All of Me' ... has been played on Spotify more than 1 [billion] times." That's not to mention all of Legend's other releases, productions, projects and honors, including being named the People's Sexiest Man Alive. He's even an EGOT winner, which means that he's taken home an Emmy, Grammy, Oscar and Tony Award (in some cases, more than one). Wow, wow, wow and wow!
While Legend's accomplishments may be inspiring, fans can be just as inspired by his journey. "Legend's story is not one of overnight success but savvy moves that gave him the opportunity to pursue his passion, including working a safe corporate job for years while hustling through countless rejections and working music on the side," CNBC's Make It explained. Indeed, after college, he landed "a job at the prestigious Boston Consulting Group," but left it behind to try to make it in the music business, a decision that obviously paid off when you consider how much he's done and how much he's now worth.
John Legend and Chrissy Teigen are a seriously rich celebrity couple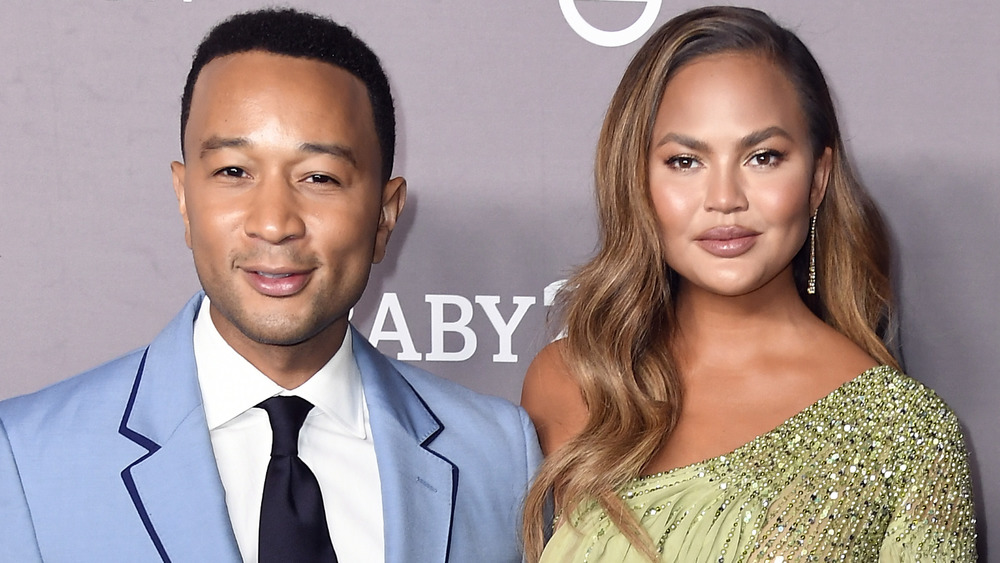 Frazer Harrison/Getty Images
John Legend may be a successful star who is involved in plenty of endeavors, however, he told NPR's It's Been a Minute With Sam Sanders in 2019 that he doesn't feel like he's "overworking." He explained, "I'm getting a lot done, but a lot of it is because I have a lot of great people that work with me and for me. And I don't have to day-to-day be in the weeds of all the work that we do." 
Noting that he's there to "add [his] creative voice" when necessary, he said that he "actually focus[es] the most on just writing songs and recording songs ... And performing live ... And doing what [his] core job is, which is to make music and make people feel good by the music that [he] make[s]." Honestly, don't you love singing along to "Ooh Laa"?!
It turns out that making other people feel good can make you a lot of money as well, at least, if you're John Legend. Along with his wife, Chrissy Teigen, the star has a combined net worth that sits at $75 million, according to Celebrity Net Worth. While that won't get them on the list of the richest celebrity couples around, it's still an impressively massive amount of money.