The Real Meaning Behind "Ooh Laa" By John Legend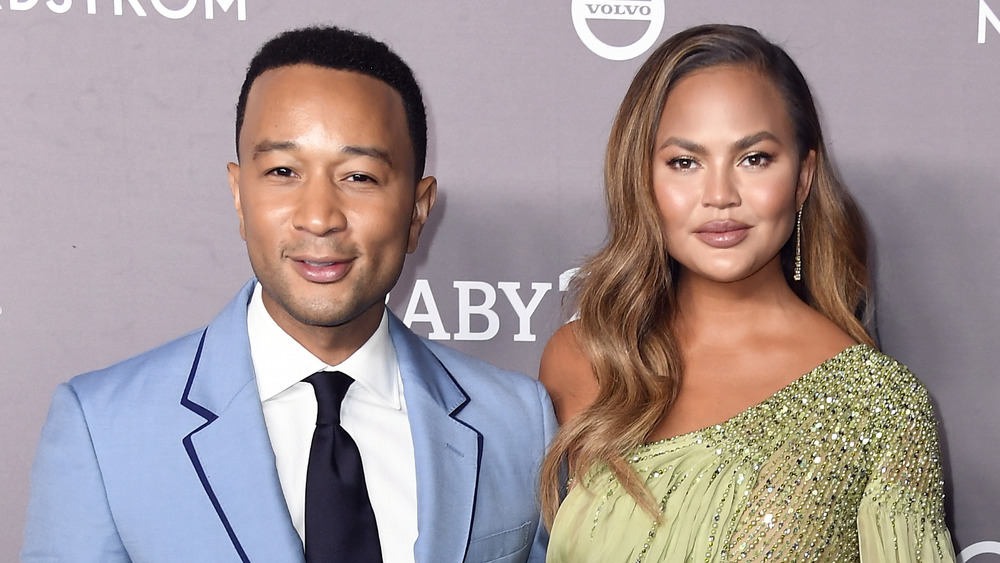 Frazer Harrison/Getty Images
Chrissy Teigen has been trying out some new looks lately and, obviously, we love it all. She showed off a nose piercing, which she had to attempt twice because she did it wrong the first time. Then she rocked a purple wig which, honestly, looked incredible. She joked in her Instagram caption, "the wig life ... chose me." Well, the wig life is choosing all of us now!
But Teigen isn't done reinventing her look in 2021; the cookbook author shared an adorable video to Instagram on Jan. 12, 2021 of her new spine tattoo and the process it took to ink it onto her body. The tattoo, which was completed by artist Winter Stone, reads "ooooh laaaa" and is a reference to hubby John Legend's song "Ooh Laa." The song hails from Legend's 2020 album Bigger Love and the lyrics are totally romantic with a hint (okay, more than a hint) of sexy. Here's what "Ooh Laa" is really about.
John Legend's sexy song for Chrissy Teigen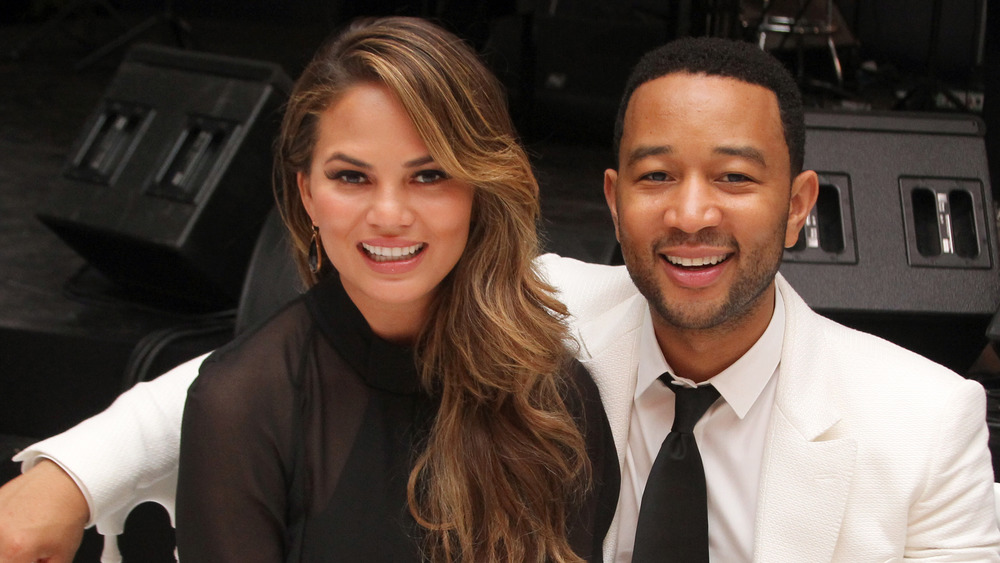 Andrew Goodman/Getty Images
John Legend ain't shy to bring his personal life into his music. We've seen it before with his epic ballads like "All of Me" and "Love Me Now," which all seem written for and inspired by his wife, Chrissy Teigen. The same can be said of his hit "Ooh Laa," which is as sexy as it is soothing.
The lyrics read: "Don't make me wait/ I've been thinking about it all day/ You know what I want/ The second, the minute I'm home." Dang! No wonder this song inspired a tattoo! But there's more: "Get a little louder, scream it in my ear, yeah/ Spin it 'round, let it bounce some/ Up and down, think we found somethin'/ Smack it, flip it, rub it down/ To the sound of ooh la." Oh boy. 
In the video Teigen shared to Instagram about her new ink, Legend asked if she remembered the first time she heard it. Teigen responded honestly, "I don't remember! I remember the first time I heard 'All of Me,' I remember the first time I heard... honestly, most of your songs. But not this one." Legend explained that they were in the bedroom and he added, "We had to test run it. Make sure it worked," he said jokingly, adding again, "It worked." OMG, we're blushing.