The Real Reason Caitlyn Jenner Is Closest With Kylie Jenner Out Of All Her Children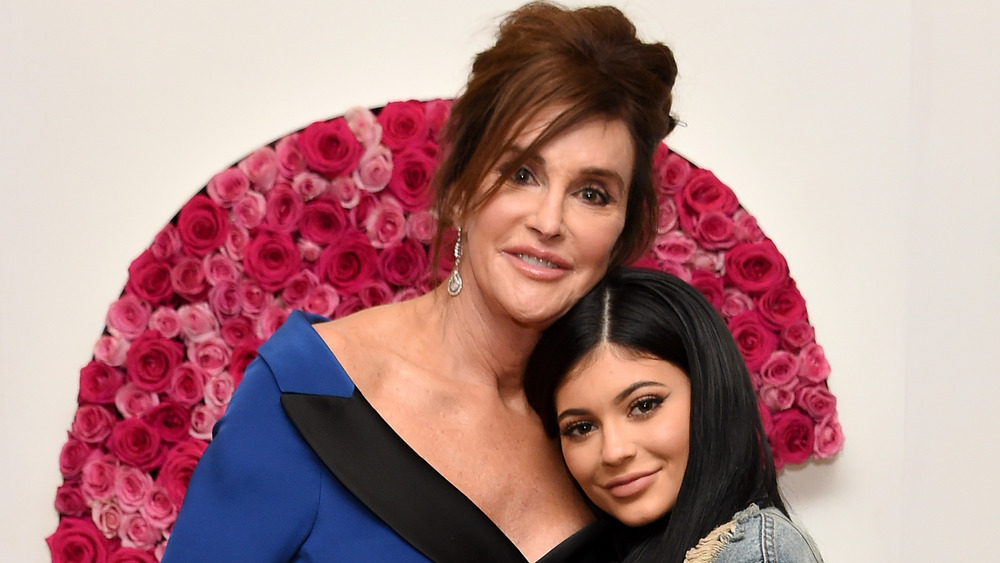 Nicholas Hunt/Getty Images
Although things seem peachy for the family on Keeping Up With The Kardashians, it's hard to ignore the rift that exists between Caitlyn Jenner and much of the Kardashian family. Since coming out as transgender in April 2015, Caitlyn has publicly spoken out about her strained relationship with her stepchildren amid her transition. However, things took an even worse turn in April 2017 when Caitlyn criticized her ex-wife Kris Jenner in her autobiography, The Secrets of My Life. The former decathlete claims Kris knew of her gender dysphoria and mistreated her towards the end of their marriage, per Buzzfeed.
The Kardashian sisters didn't take Caitlyn's comments well, especially Kim and Khloe, who called her a "liar" on KUWTK. Caitlyn, on the other hand, feels vindicated in her choice to release the book. "The book was my story. It was my opinion on the way a lot of things happened and it was honest and I continue to be extraordinarily proud of it," The former Olympic star said on Good Morning Britain in 2017. "Unfortunately, the Kardashians, and particularly Kris, didn't react that way... Since the book came out, I've never talked to Kris."
Tensions seem to have eased between the Kardashians and the Jenners since the release of the book; in October 2020, Caitlyn celebrated her 71st birthday with the Kardashians. However, the reality star might be in hot water again, given her comments on her relationship with her children.
Caitlyn Jenner says Kylie Jenner is an 'open book'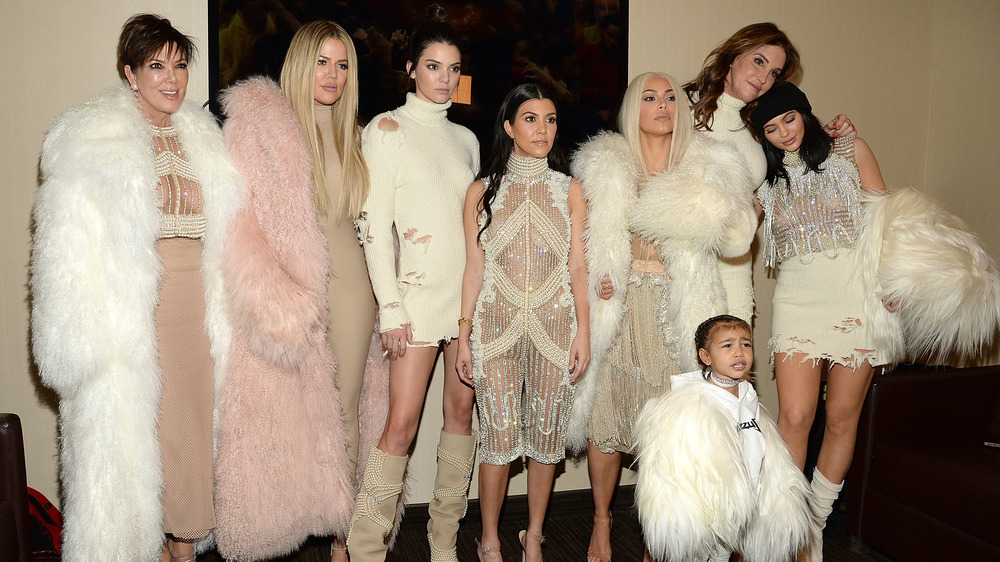 Kevin Mazur/Getty Images
You may remember Kendall Jenner confronting her dad about favoring Kylie Jenner on KUWTK, and she may have been on to something. In addition to being a beauty mogul, it looks like Kylie can also claim her spot as Caitlyn Jenner's favorite child. In a January 2021 interview, Caitlyn discussed in detail her relationship with her children, seemingly confirming that Kylie is the one she has grown the closest to. "I had dinner last night at Kylie's house. We try to do that once a week, once every two weeks," Caitlyn said on Him & Her (via People) podcast. "I go over there and she always has these great meals prepared. She doesn't do them, but they're so good."
Caitlyn also spoke on her relationship with Kendall, claiming that she's more reclusive compared to the younger Jenner sister: "We kind of both had the same attitude towards life. I get on very well with the two of them, but Kylie and I just seem to be closer most of the time."
She continued, "[Kylie and I] just have a glass of wine and talk about stuff and this and that. And so from that standpoint, we're a lot closer. Kendall's not that... she's always a little bit more secretive. We're still close, but it's harder to figure out whereas Kylie's more of an open book." The comments come months after Kylie and Kendall updated People on mending their relationship with their dad. The sisters agreed on one thing: "She's our hero."