Stephanie Seymour: How Much Is The Famous Supermodel Worth?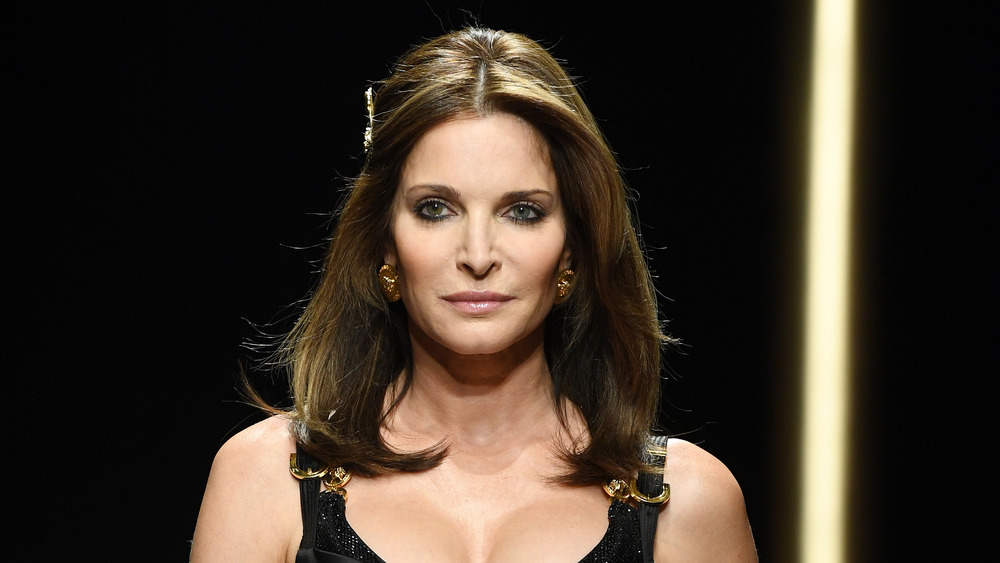 Daniele Venturelli/Getty Images
Stephanie Seymour is a former top model who could hold her own among the most sought-after models of the 80s and 90s. She worked alongside Naomi Campbell, Kate Moss, Cindy Crawford, Claudia Schiffer, and Christy Turlington. Seymour was a big part of the dawning era of the "supermodel," so yes, she's familiar with being the cover face of major magazines and ad campaigns.
This glittery journey put Seymour in the same circles as billionaire Peter Brant, and the pair wound up getting married in 1995, according to Page Six. They had three children together: Peter Jr., Harry, and Lily, in addition to Seymour's first child, Dylan, with her previous husband. They filed for divorce in 2009 but reconciled in 2010, according to the outlet, and have remained together. Seymour also had a few rather eventful relationships before Brant, with her exes including Axl Rose (via Page Six) and Charlie Sheen.
But Seymour wasn't defined by a single era. In fact, the supermodel has remained active and entrepreneurial for decades and thanks to this drive, has amassed a considerable net worth.
Stephanie Seymour was the first Victoria's Secret Angel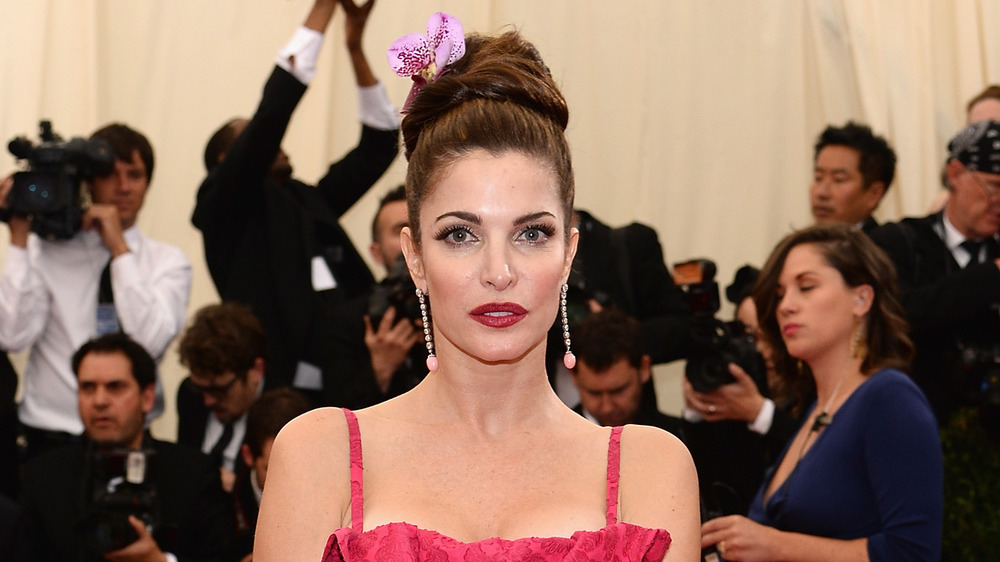 Dimitrios Kambouris/Getty Images
Stephanie Seymour may have started out her career as a model, but she has embarked on several different creative ventures. She worked as an actress in films like Pollock and appeared in an episode of Law & Order, according to her IMDb credits. She even played a live character in the video game Hell: A Cyberpunk Thriller.
In 1998, she published the book Beauty Secrets for Dummies, which drew on her extensive experience working with stylists and makeup artists. That trend continued when, in 2014, Seymour was announced as the newest face for Estée Lauder, according to Harper's Bazaar.
Seymour, who was the first-ever Victoria's Secret Angel, put her lingerie expertise to the ultimate test when she launched her own line of intimate apparel in 2017 called Raven & Sparrow, according to Allure. The products, which are definitely in the luxury category based on their price point, were initially only available at Barney's New York. 
With all of these projects, how much is Seymour worth? Celebrity Net Worth clocks her in at a cool $100 million.