The Truth About Christine Chiu's Husband, Dr. Gabriel Chiu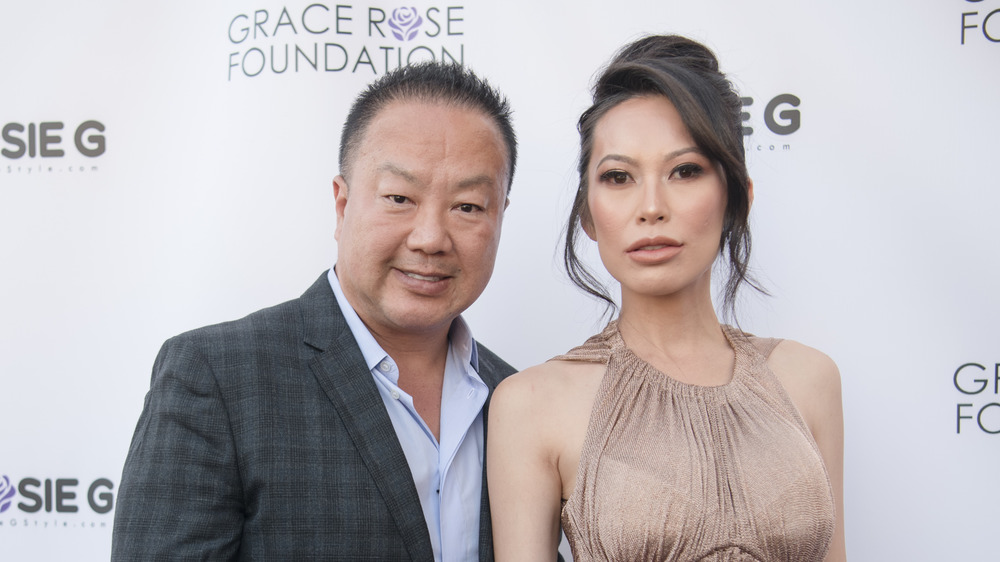 Morgan Lieberman/Getty Images
Netflix's Christine Chiu is showing people who the real crazy rich Asians are on her new show Bling Empire, thanks to her husband Dr. Gabriel Chiu. In fact, the physician is practically Chinese royalty and we're not kidding one bit! Christine's husband is "the 24th direct descendant of the Song Dynasty," she told Town & Country, which means if dynasties still existed in China, Christine's husband would be the son of an emperor. In that case, Gabriel and their son Gabriel Christian Chiu III, who they call Baby G, would be next in line for the throne.
Despite their family's incredible legacy, these two are definitely not living in their shadow. Christine and her husband decided to trade in a life in Hong Kong to take Beverly Hills by storm and it seemed to be the right choice for the couple, especially Gabriel. Keep scrolling for more details about Christine's impressive husband.
Christine Chiu's husband is a renowned plastic surgeon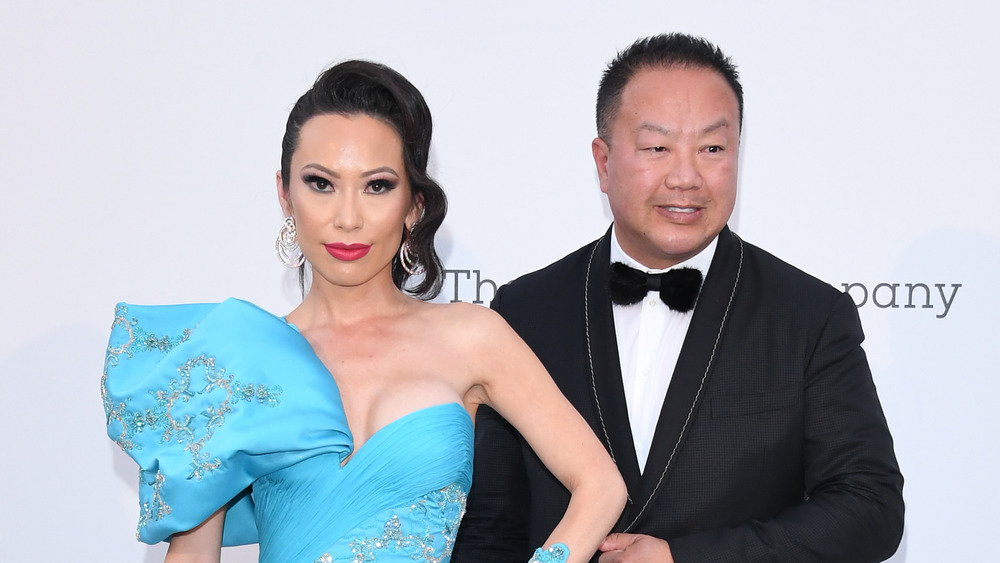 Daniele Venturelli/Getty Images
Being a direct descendant of a Chinese empire definitely comes with its perks, but it seems like Dr. Gabriel Chiu wanted to make a name for himself apart from his legendary family. He attended the University of California, Berkeley and eventually started his own private practice with his wife called Beverly Hills Plastic Surgery, according to HauteLiving.com.
Thanks to his "unique artistic perspective and surgical precision," his practice is renowned around the world and has a six-month waiting list. With his wide range of specialties, including body, breast, face, and nose expertise, he amassed a great fortune aside from his family's wealth. In addition to making money, the Chius do their part to give back and donate to numerous organizations around the world. The couple actually worked with Prince Charles to create the Prince's Foundation Chiu Integrated Health Programme in Cumnock, Scotland, which will provide holistic healthcare services, per The Hollywood Reporter.
Apart from his impressive career, family, and philanthropy, the Chiu patriarch is a doting dad and makes sure to spend quality time with his son and wife. "Having somewhere to go is a home. Having someone to love is a family. Having both is a blessing. Thank you for letting us into your homes to share our story," Gabriel wrote on Instagram with a series of family photos following the release of their Netflix show. It sounds like his greatest pride and joy are his loved ones.